Once Dying And Bleached, A Pacific Coral Reef Is Blooming Again
Play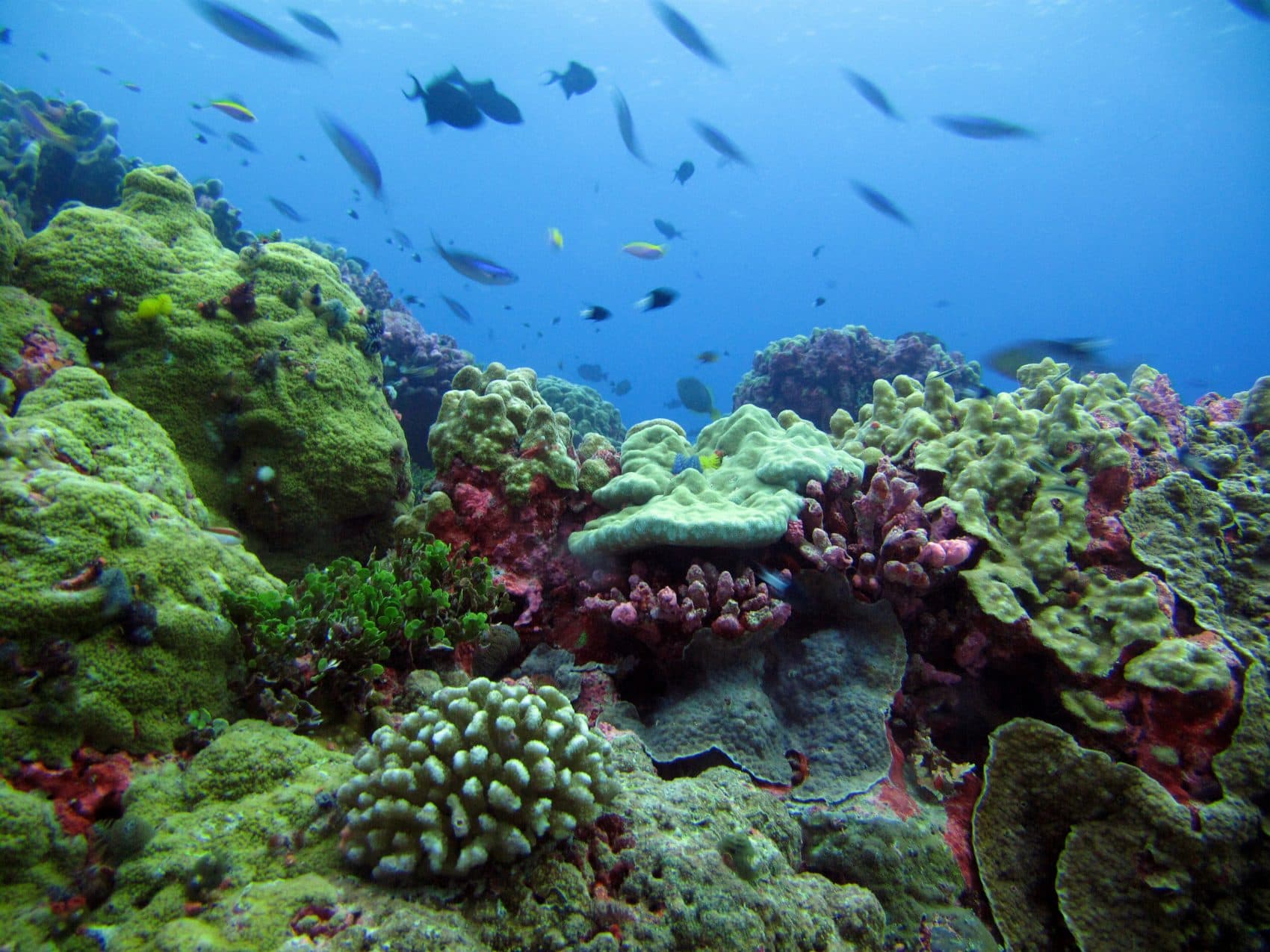 This article is more than 6 years old.
A coral reef in a remote part of the Pacific Ocean is coming back to life.
Researchers who've been making a trek for years to the Pacific nation of Kiribati say a reef there is teeming with fish and color again. The Coral Castles reef had been bleached by warmer, more acidic ocean water. It's part of a trend that's choking brilliant coral reefs all over the globe.
Here & Now's Peter O'Dowd visited the researchers at the New England Aquarium to find out why the reef recovered.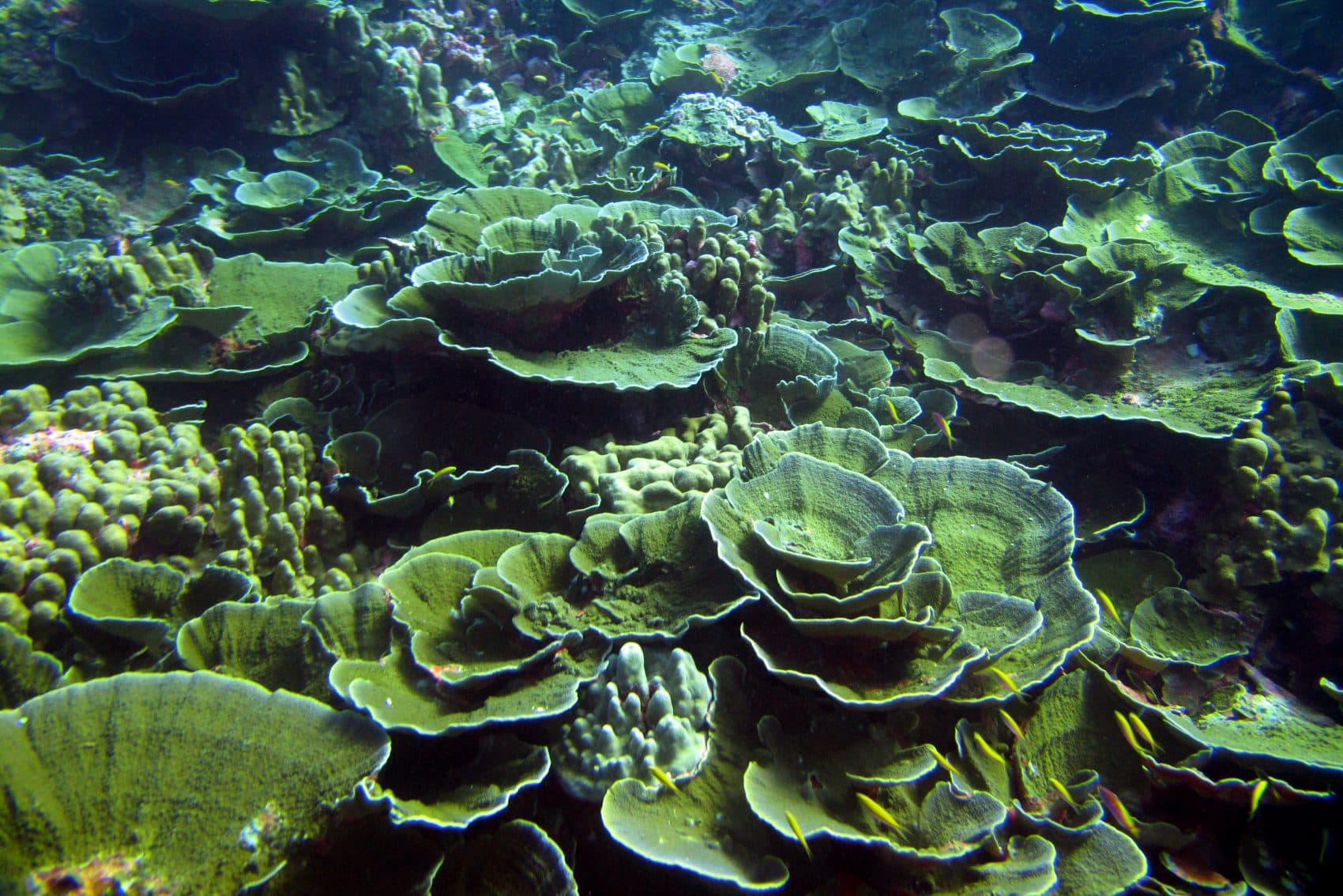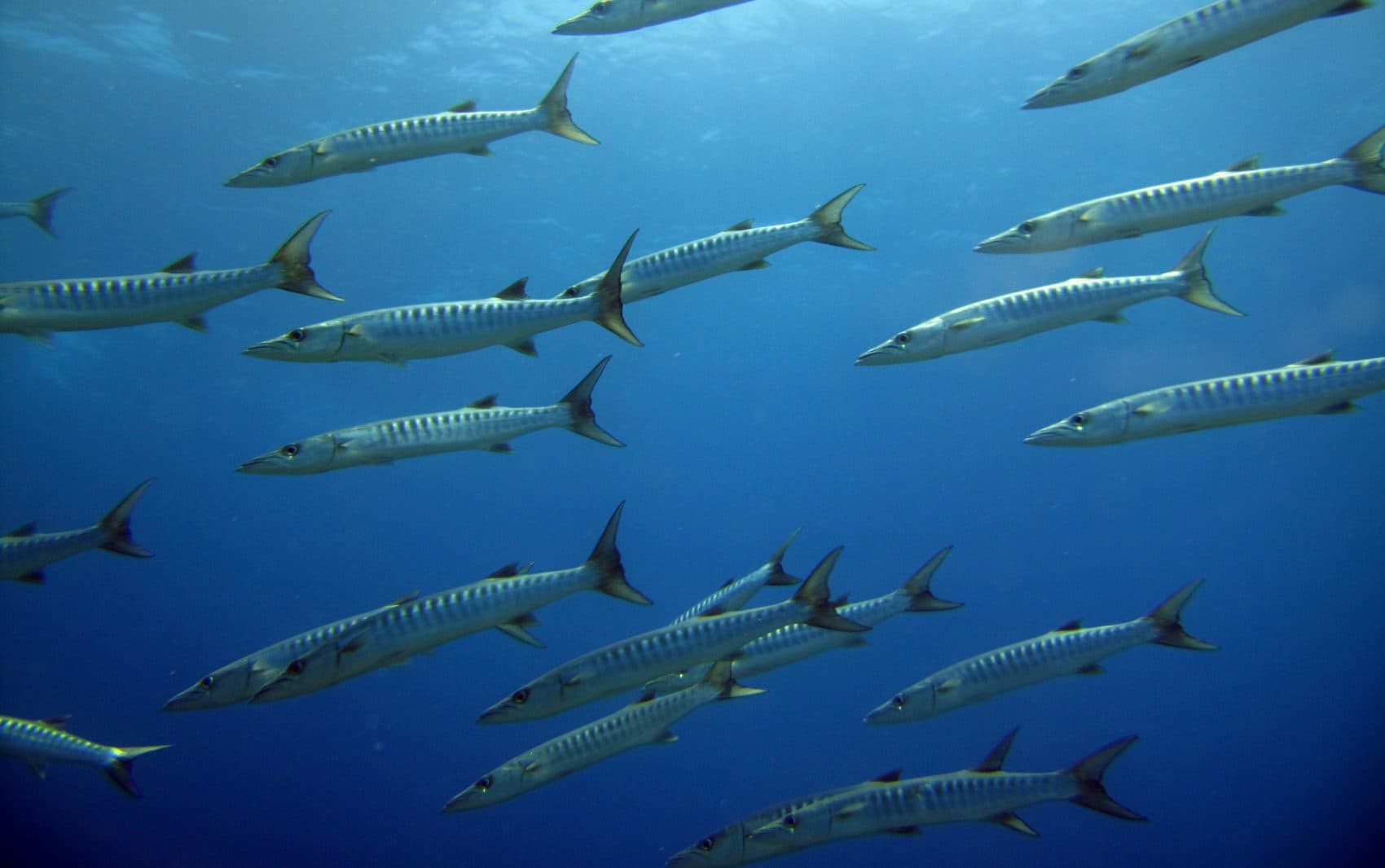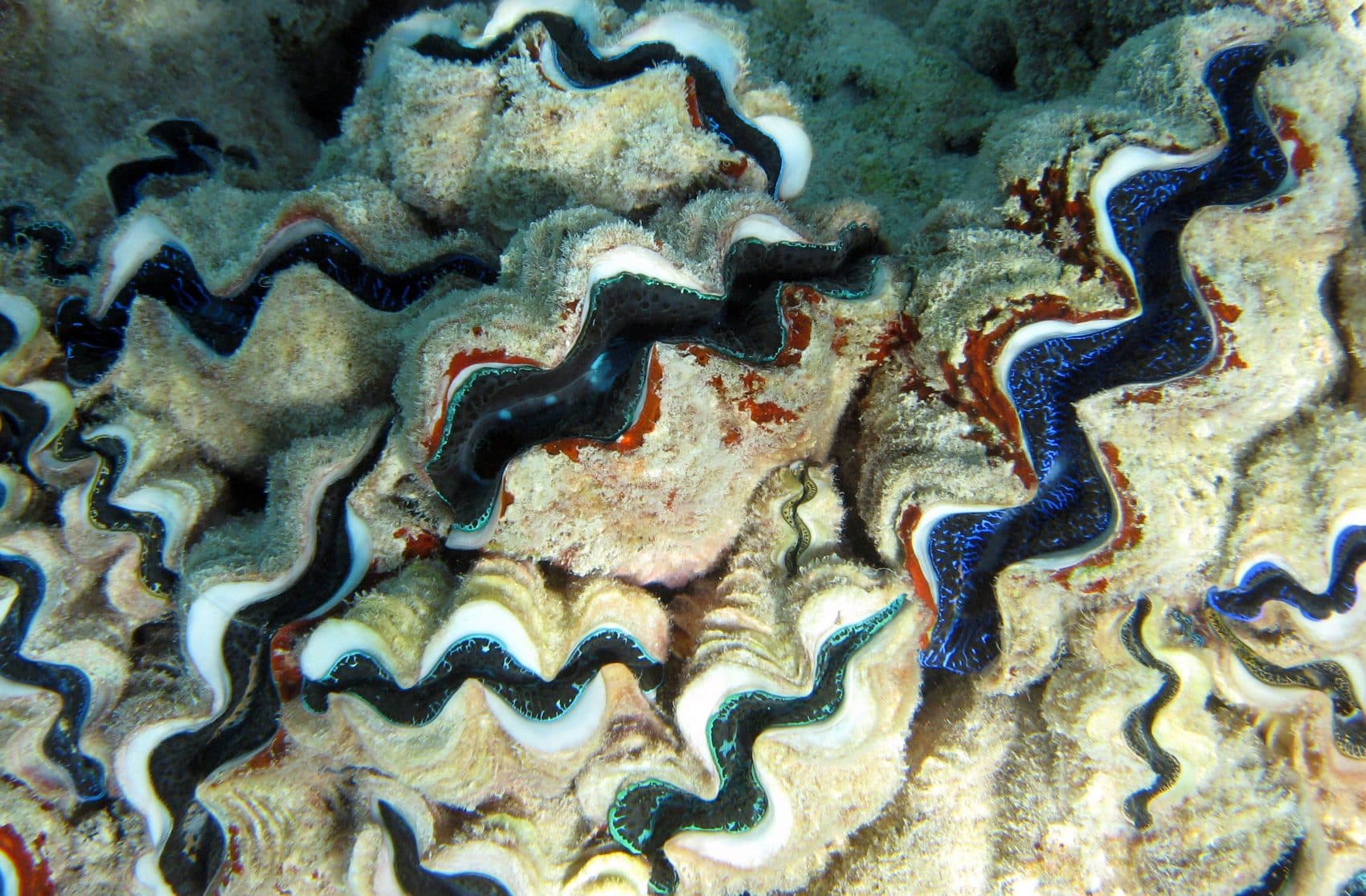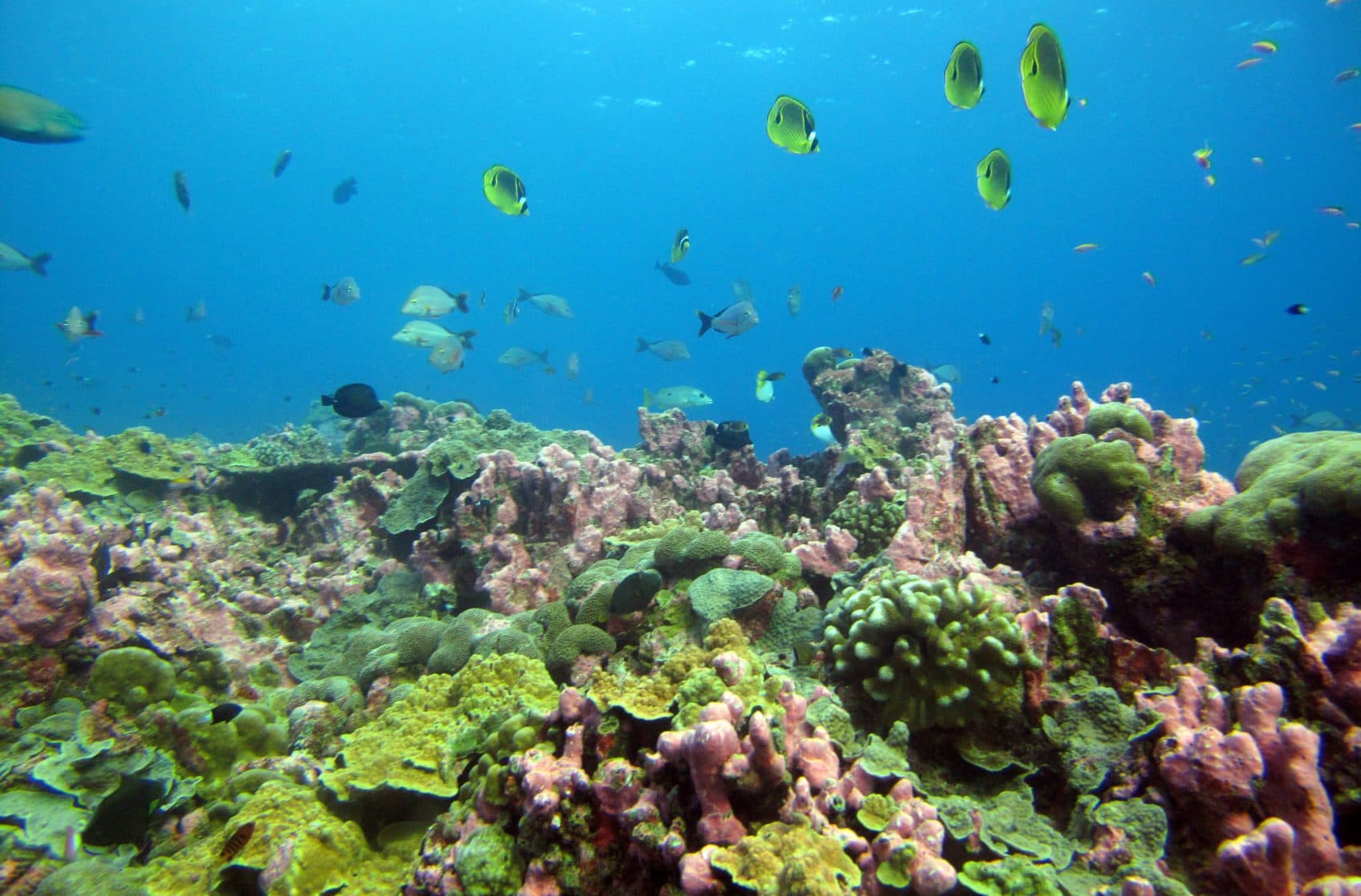 Guests
Randi Rotjan, associate research scientist at the Anderson Cabot Center for Ocean Life at the New England Aquarium. She tweets @RandiRotjan.
Jan Witting, oceanographer with SEA Semester in Woods Hole, Massachusetts.
This segment aired on August 18, 2016.