Sex Abuse Survivors Face Long Recoveries, But There Is Help
Play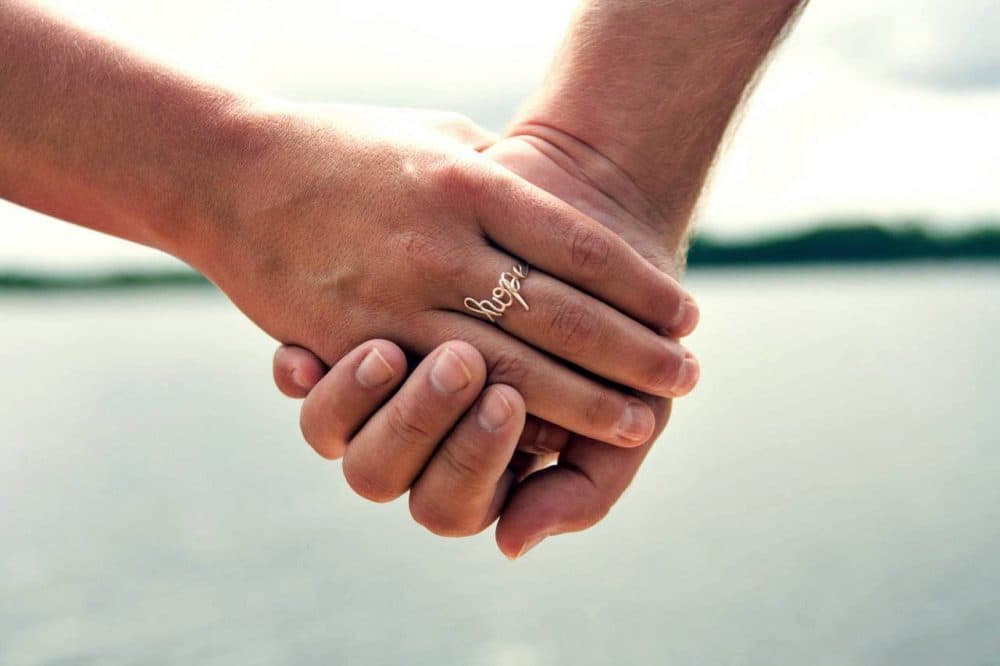 This article is more than 6 years old.
This week, Here & Now's Peter O'Dowd reported on Juan Guerrero, who left prison after serving time for raping a 14-year-old girl. Guerrero spoke about the challenges he would face as a sex offender, re-emerging into society.
Today, O'Dowd talks with Amy Battersby, who works with sexual abuse survivors in Providence, Rhode Island.
Interview Highlights: Amy Battersby
On how hard is it to emerge from sexual violence trauma
"The good news is that now we know that there are treatments that are effectively helping survivors to get better much more quickly than in the past. However, violence crimes — in particular, sexual violence — affect a survivor emotionally, physically, spiritually, behaviorally, it shakes their entire world. It's almost as if you put different colored glasses on person and then ask them to see their surroundings and their family and their friends in an entirely different way."
On treatment options available to survivors
"What we know now is the impacts on the brain. So what we traditionally thought of as therapy for survivors was talk therapy modalities where you'd sit in a room, you'd talk about your feelings. And survivors typically had a hard time with that, because they disassociate from the more difficult emotions related to their crime. So now we do a lot of experiencing with body and somatic ways and treatment. So yoga therapies really seem to work. Sensory-based therapies. For children we use sand tray quite a bit. We use different sensory-based equipment that helps them regulate before processing their trauma."
"Violence crimes — in particular, sexual violence — affect a survivor emotionally, physically, spiritually, behaviorally, it shakes their entire world."

Amy Battersby
On the sex offender registry
"I would have to say that I think that the shame that victims carry around every day far surpasses the shame of the registry. And I think that there's definitely a call to action for better rehabilitation services for perpetrators, we absolutely have to acknowledge that this is not the unintelligent man with the Coke bottle glasses that leaps out from the bush and gets a stranger for a victim. These are intelligent, professional men from all walks of life. We have to address that social myth in order to make change.
And we do have to provide better education services, prevention services and rehabilitation services. But when I think about shame, I primarily think about the victim who competently blames themselves every minute of their lives for the crime that's occurred to them."
On what she would say to someone who's dealing with trauma
"I would try to first tell them that there's no shame in a crime that happened against them. I think as a society we are so able to say if someone hits you in the face that that's not OK, but we don't teach our children from a young age that if someone touches you in a way that makes you feel uncomfortable that that's not your fault, that's not something that you asked for them to do. So there's help, there's help in ways now that are short term and there's a lot of people out there who have been through the same thing. The support is unbelievable compared to what is was years ago."
Guest
Amy Battersby, clinical director at Day One in Providence, Rhode Island.
This article was originally published on August 18, 2016.
This segment aired on August 18, 2016.