Colorado's Rapid Population Growth Causes Traffic Problems, Environmental Concerns
Resume
Denver — Colorado's most populous city — grew faster than any other big city in the country last year at a rate of 2.8 percent, according to U.S. Census data. Colorado's growth as a whole was only outdone by North Dakota in 2015.
That's causing huge traffic and parking problems in Denver and, outside the city, growth is also raising environmental concern as more people move closer to ever-more-frequent forest fires.
Here & Now's Jeremy Hobson reports on how two sectors of Colorado are working to combat the negative effects of rapid growth.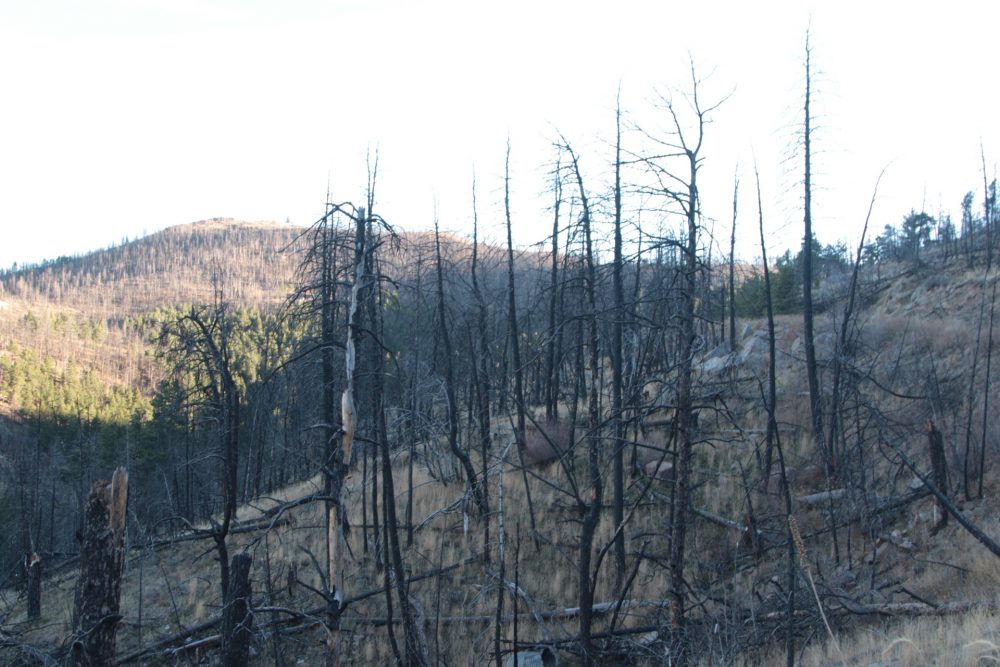 Guests
Ken Schroeppel, professor of urban and regional planning at the University of Colorado Denver.
Crissy Fanganello, director of transportation and mobility for the City of Denver.
Jeff Lukas, scientist at Western Water Assessment at the University of Colorado Boulder.
Kristen Averyt, director for science at the Cooperative Institute for Research in Environmental Sciences (CIRES) at the University of Colorado Boulder.
This segment aired on October 24, 2016.