Writer-Director Kenneth Lonergan Probes Love, Loss In 'Manchester By The Sea'
Play
This article is more than 6 years old.
In "Manchester by the Sea," Casey Affleck plays a man who's compelled to take guardianship of his nephew when his brother dies. The task brings him back to a town he left after a family tragedy.
Kenneth Lonergan wrote and directed the film, and joins Here & Now's Robin Young to talk about it.
Here's a trailer for the film:
Interview Highlights
On writing a film about tragedy
"Well there's a difference between a tragedy in a piece of fiction and a tragedy in real life, as we all know. There's something I think, I don't know if I like the word 'cathartic,' but there's something that processing these experiences through a fictional medium that makes them engaging, and I think, gives you a release of some kind in some way that feels good, instead of terrible. So when you're writing it, it's much the same thing. You take it seriously and you get emotional when you're working on it, and you try to believe the circumstances as much as you can. But it's simply not the same thing as having it actually happen to you."
On the music used in the film
"The music isn't meant to be a reflection of the music that the characters listen to. I think it's a reflection of the world around them, in some way. It's just this very, very light, extremely exquisite, beautiful, lyrical music over these pretty... some of the events are pretty serious, or pretty fraught, but the whole world doesn't become fraught when you do. You can be driving along on your way to a very serious assignation of some kind, and if you're passing by the ocean, the ocean is still there with the water and the light bouncing off of it. And there's something very beautiful and indifferent about nature when you're going through these things. And I think the music helps to give some of that perspective to the story.
"There's also a slight religious feeling in the sense of a universal feeling that religion can bring, and a sense of beauty on top of things that are less than beautiful."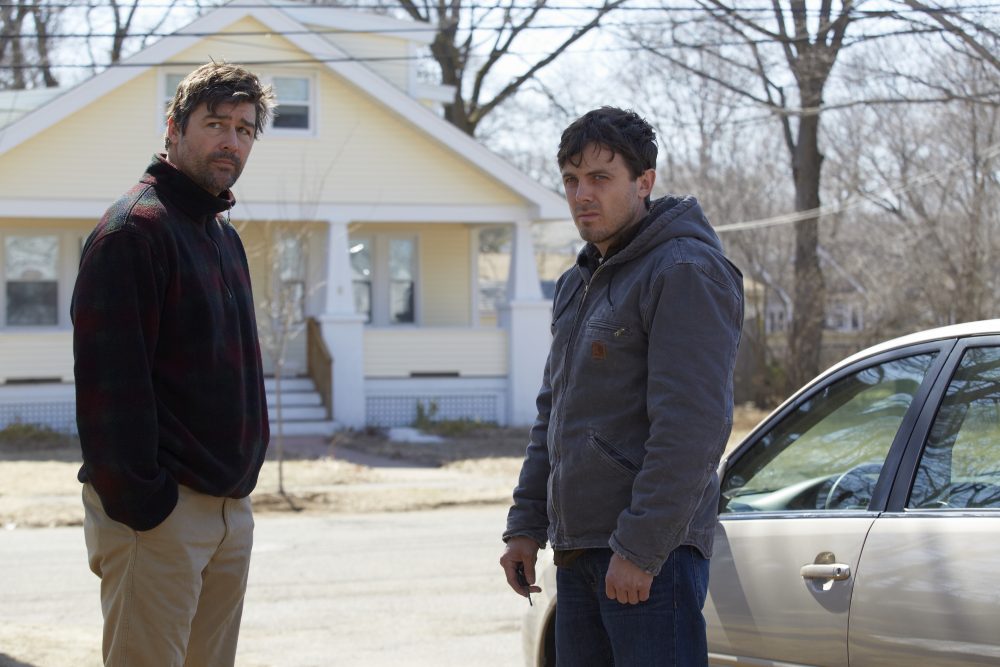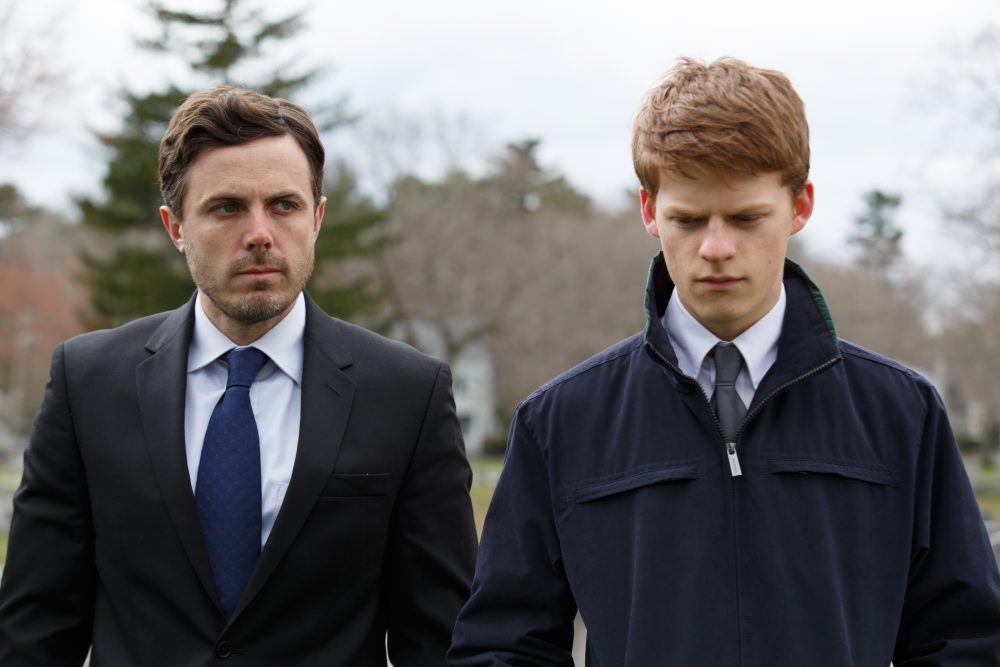 On ending the film without a "happy Hollywood ending"
"I don't know how anyone becomes whole after you suffer certain losses. I think it's a little bit misleading, or it feels insincere and not respectful of the circumstances to have a happy Hollywood ending, to something that you've laid out as being a very serious situation, and you're trying to find the emotional truth of it. But I will say that I think the character, the more I think about the film after having made it, and I think about Casey Affleck's performance and the way that we filmed it — and this is a guy who really goes from wanting to shut out everyone to being extremely attached to his nephew who he simply can't take care of the way they would both like him to. But by the end of the film, they're very comfortable with each other. And they are very attached to each other. And I don't feel like he's going — I don't want to ruin the ending — but it's not a big surprise ending, either. This is somebody who in every scene is trying very hard to do the right thing, even with his limited equipment and even though he's suffered this terrible blow."
On how the film depicts loss and bereavement
"It's not so much that I was interested in investigating the degree of pain that a person can go through, because nobody needs me to do that for them. But there are people walking around who've suffered terrible losses, and the main reason you feel such a loss so keenly is because people have such deep feelings for each other, and that seems to be the only thing that can save people when they've been through something like this. But I don't like the sentimental lie that you can have closure and move on and then realize that it's all one big beautiful circle of life. I don't think people feel like life is a big beautiful circle when they're really in distress, and that I hope it's a worthy contribution to make a story about what it's really like to deal with some of these things. Not just how bad it is, but also how brave and loving people are under these circumstances."
This segment aired on December 8, 2016.