Sheriff's Office: 'Multiple People Dead' After Shooting At Fort Lauderdale Airport
03:44
Play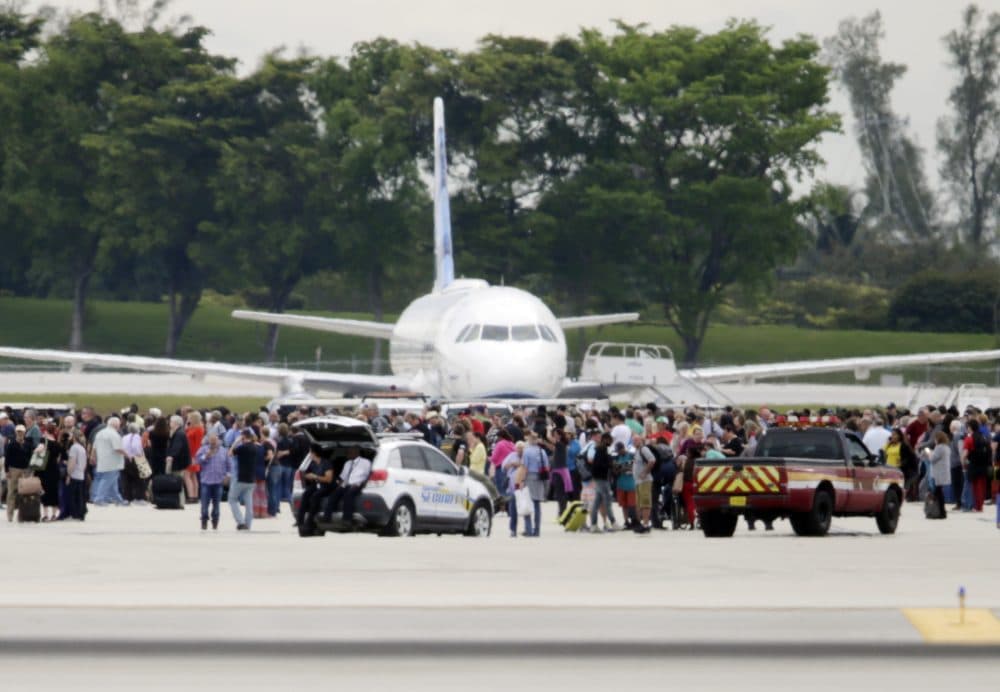 This article is more than 3 years old.
A gunman opened fire in the baggage claim area at the Fort Lauderdale airport Friday, killing five people and wounding eight before being taken into custody, officials said. The attack sent panicked passengers running out of the terminal and onto the tarmac.
Authorities gave no details on a possible motive for the shooting inside Terminal 2, which serves Delta Air Lines and Air Canada.
"People started kind of screaming and trying to get out of any door they could or hide under the chairs," a witness, Mark Lea, told MSNBC. "He just kind of continued coming in, just randomly shooting at people, no rhyme or reason to it."
Here & Now's Robin Young hears the latest from WLRN reporter Kate Stein (@stein_katherine)
This article was originally published on January 06, 2017.
This segment aired on January 6, 2017.