Timothy B. Schmit On Going Solo, The Eagles And His Life In Music
Resume
Musician Timothy B. Schmit (@timothybschmit), who gained fame as a vocalist and bassist for Poco and The Eagles, has released a solo album called "Leap of Faith." Here & Now's Robin Young recently traveled to Schmit's California home to talk about the new album, his career and life in music.
Interview Highlights
On The Eagles' volatile history
"I think probably the friction was part of the creativity. I'm sure it was."
"I was the guy just trying to make things OK. I did what I can to keep the peace. Sometimes there's not much you could do, with outside situations, and you just have to go with it."
On the passing of The Eagles' Glenn Frey
"I'm doing really well now. You know, it took quite a while to process it. I don't know if I'll ever finish processing it, but I'm better now. I mean, life has to go on. All three of us, Joe and Don and I, are all doing our separate projects right now. We're just moving on."
On the songwriting process
"There's less time in front of me now than there is behind me and I do think about my mortality a lot more. It's those age old questions and I just try and put them into some kind of song form and hope that it resonates with others."
On working through health issues
"I had a bout with throat cancer. Things are looking really good [now]. It chipped away at my voice a bit. I didn't even know if I was going to be able to talk, let alone sing ... I had another incidence where I was hit in the throat with a surfboard... It was hard it was like losing something that I really was dependent upon and really, it was like losing a hand, sort of. I met Plácido Domingo the day after the Kennedy awards and I was thrilled beyond belief because he has changed from being a tenor to a baritone. He just said, you know, I'm just going for it, I'm doing it still in a different range. That's basically what I got to say to him was, 'Yeah me too.' I'm not going up into the stratosphere anymore. If I need those voices, I get other people, that's humbling to me. But, I still do have a voice."
On his former band, Poco
"We were touted as being the next big thing by many people. And we had this great live show. And then we'd be driving to another college gig and we would hear Eagles all over the radio all the time. It became really obvious to me why: It all comes down to songs. The same reason The Eagles might be on the radio for a long time. It all comes down to great radio friendly, great crafted songs."
Music From The Segment
Timothy B. Schmit, "The Island" (from "Leap of Faith")
Timothy B. Schmit, "This Waltz" (from "Leap of Faith")
The Eagles, "Love Will Keep Us Alive"
The Eagles, "I Can't Tell You Why"
Poco, "A Good Feelin' to Know"
Poco, "Keep On Tryin'"
More Photos: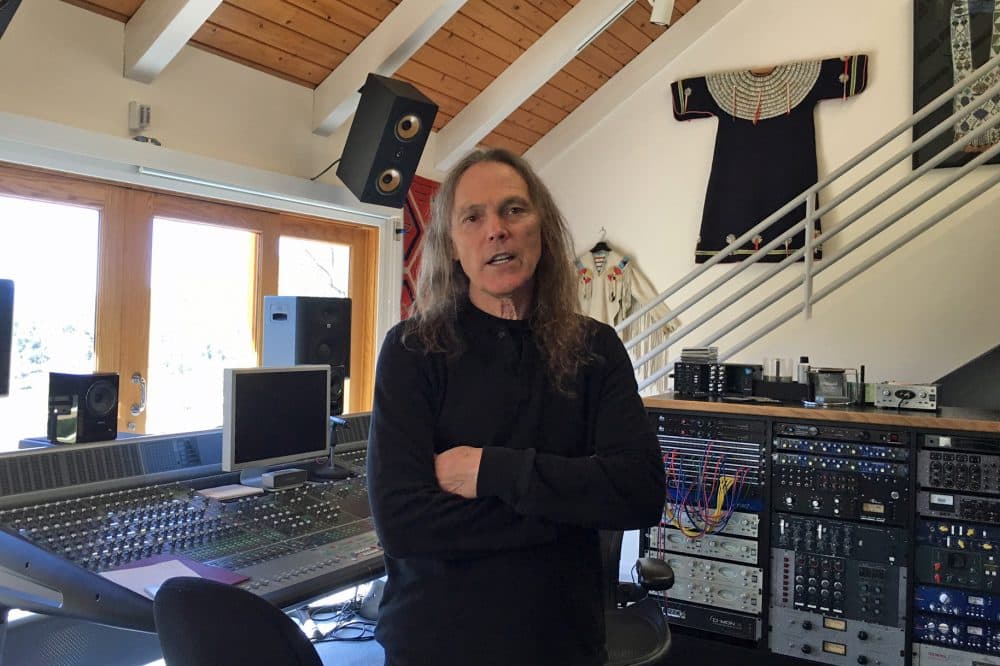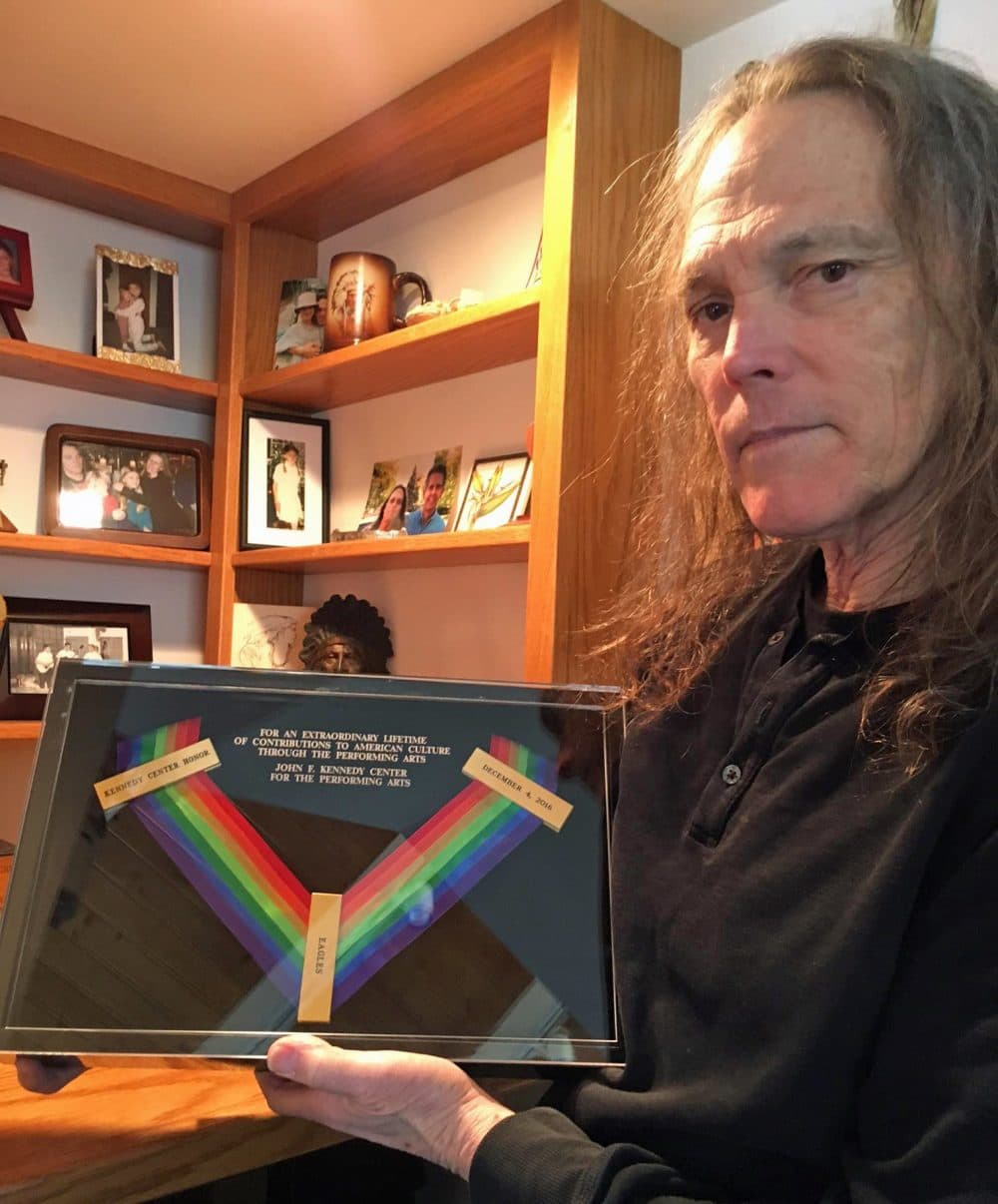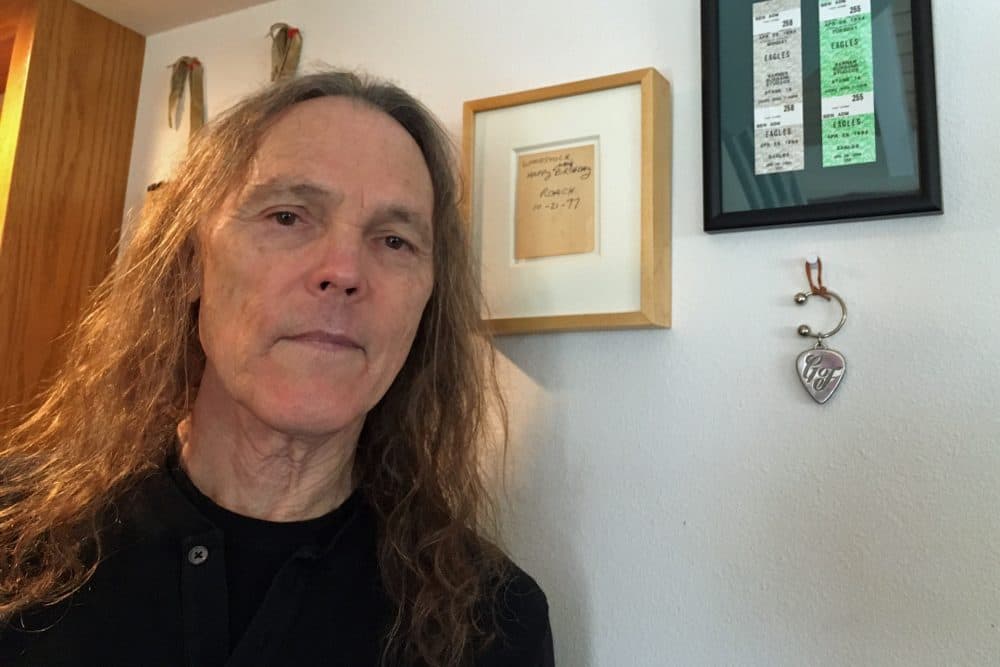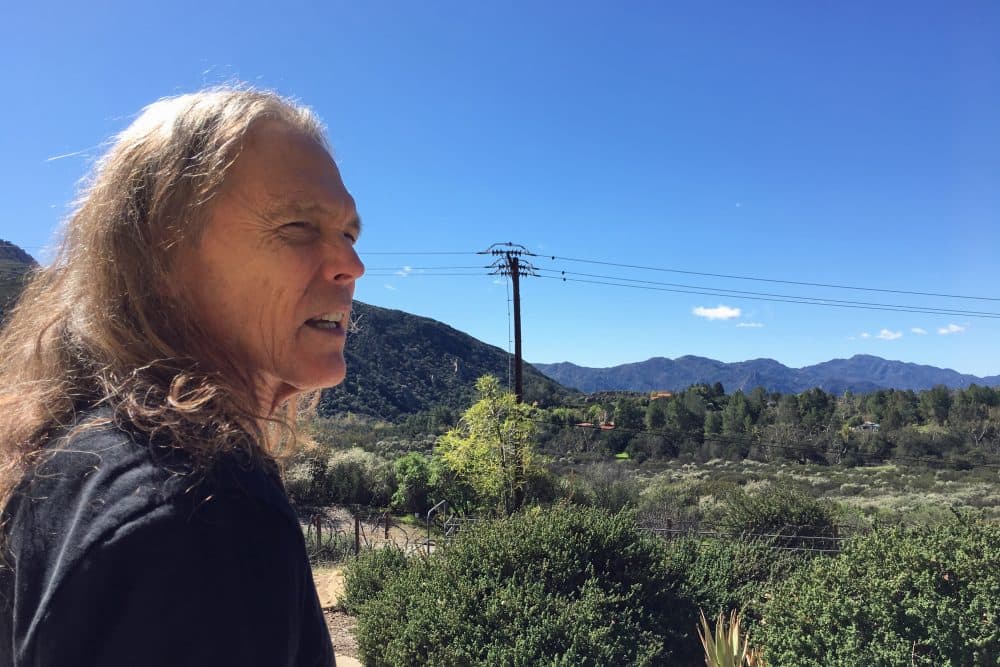 This segment aired on April 11, 2017.