On Memorial Day, Remembering Soldiers Who Died In War
Resume
Today is Memorial Day. It's a holiday for most Americans, and the traditional start of the summer season. But the real purpose of the day is to remember troops killed in action in the service of the country.
Here & Now's Robin Young speaks with Allison Jaslow (@jaslow) of Iraq and Afghanistan Veterans of America and Ami Neiberger-Miller (@AmazingPRMaven), who share their thoughts on people who were close to them who died in war.
Interview Highlights
On Memorial Day
Allison Jaslow: "For those of us who have served — and I hope every American — it's most important that we honor the sacrifice of those who have fallen. Even risking my life in Iraq, I still can't even relate to folks like Amy who have paid the ultimate sacrifice or been close by blood to somebody who's given the ultimate sacrifice. And I think you're talking to two folks today who are a little closer to that, but most Americans aren't. So I hope that when everyone observes Memorial Day, that they really sort of consider Amy's experience, experience of her family's and experience of service members who've lost those who are close to them."
Ami Neiberger-Miller: "I think for families one of the most important things people can do is ask us about our loved ones. In our situation, my brother died almost 10 years ago, and we recognize his birthday and the day he died, those are dates that come up on the calendar every year. But Memorial Day is the day our country recognizes those who've paid the ultimate price for our freedoms. And it's nice to have people ask us what his life was like, not just to acknowledge that he died, but to acknowledge that he really lived, and to ask us, 'What was he like? What was his personality like?'"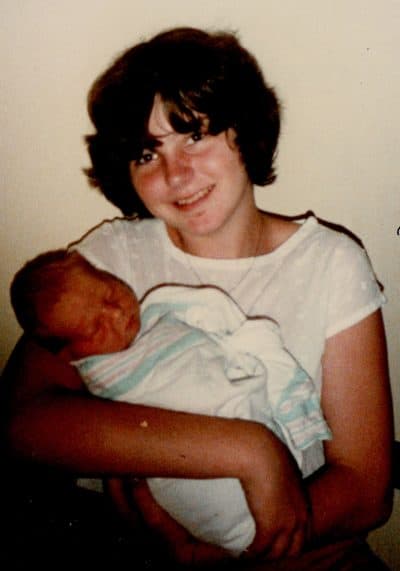 On who Christopher Neiberger was
ANM: "My brother Chris was the middle of my three brothers. I'm a bit older. So if they were playing a joke on mom and dad, they were probably trying to play it on me too. And he was always a very thoughtful person. He could be a bit of a loner, he tended to have a few close friends. But he was always growing up part of a trio, because my brothers were a group of three, and he was wild and funny and very exciting. He loved history and books and travel. He really enjoyed exploring. He was stationed in Germany for a while, and really enjoyed going out to look at old World War II sights, and meet people. To him, that was just part of what life was about."
On memories of Chris
ANM: "I certainly felt a compulsion to try to collect, say, pictures of Chris, and memories that people had of him, because there was this recognition that his life had stopped, at age 22 and three days, and we won't get those other memories. And I think that's something that's really hard about it. And at the same time, some of those memories connect to things now, like for example when my own daughter joined Girl Scouts, and she's a daisy. So she's 7 years old. To me, the first time I saw my daughter take that plunge and be part of those experiences, that connected to something very deep in me, not just my own experiences growing up, but also to my brother. This is where those values start. This is where those things are learned. We're still all connected to that."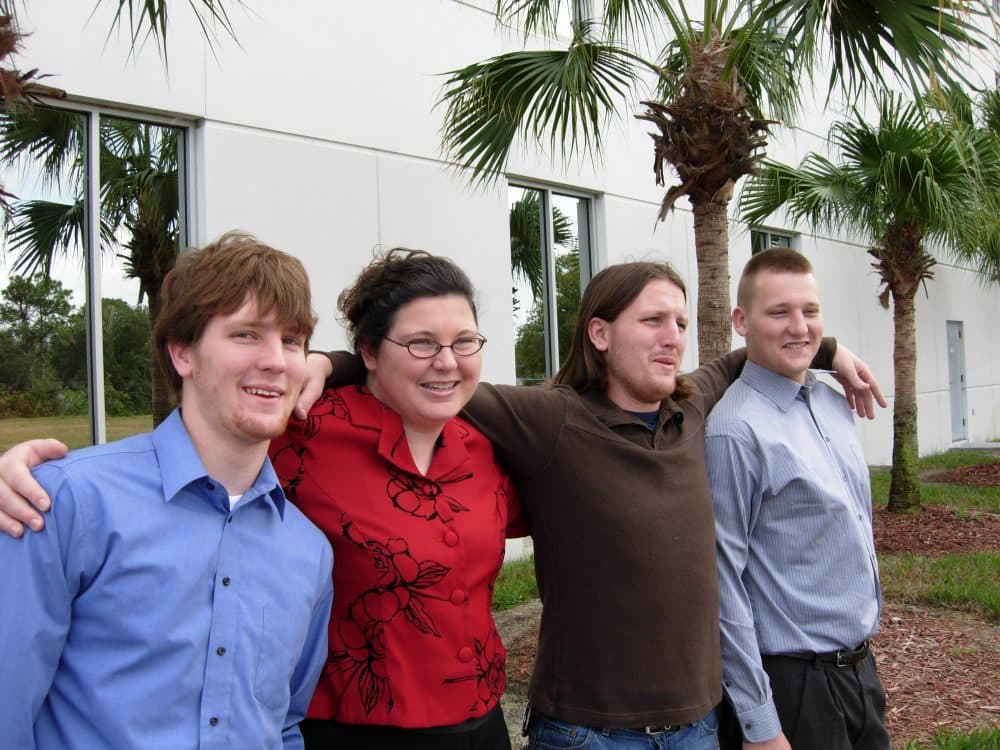 Jaslow, on soldiers she served with who were killed
AJ: "Pvt. Christopher Kilpatrick and 2nd Lt. Clifford Gadsden. He's the one who I wear on a bracelet every day of my life, ever since I was able to make one when I got home from that deployment, because more than anything else, what hit home for me is that I very much could have been in his shoes. I would have made the decisions that he made. You know, I'm lucky that I'm sitting here today, and I think it sort of underscores why my life work has been to share the stories of either the fallen like Lt. Gadsden, or Pvt. Kilpatrick, or those of us who've come back with wounds and are still trudging along."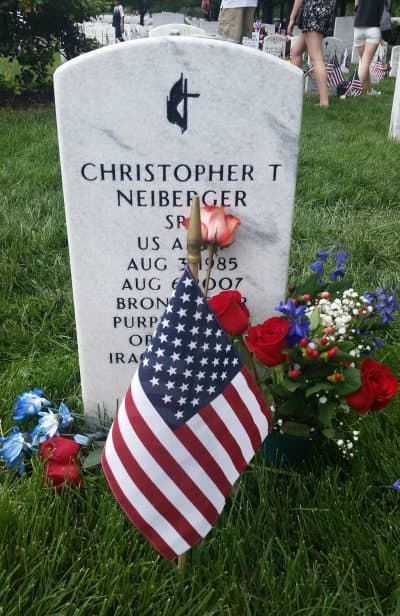 On memories of Kilpatrick and Gadsden
AJ: "Smiles from ear to ear, both of them. Lt. Gadsden is a guy who all of his soldiers just really looked up to and respected. You know, he was a success story — he's from South Carolina, was able to put himself through college. And in the Army we often tell people to 'soldier on.' Nothing underscores that any more than when I was asked to be Gadsden's summary court officer, which essentially means that you go into somebody's quarters afterwards and you inventory and catalog all of their belongings. I'll never forget the painting that he had some of the locals do of, I think it was his wife, I don't know if it was also a family photo. And so getting the chance to see not only the things that mattered to him and learn a little bit more about his life through that process, but also to see that he was somebody who was deployed and still thinking about his family day in and day out, and taking the time to get gifts for them while he was deployed and dealing with what we are dealing with, is something that I'll just never forget."
On how to observe Memorial Day
ANM: "I have to admit, I was driving in my car the other day, and I kept hearing ads for Memorial Day sales and had to keep changing the station. I don't want to take away the fun that anyone else has. In our own family we went to [Arlington National Cemetery] last year and worked with the flowers event, and in the evening we took our daughter swimming. There's a way to do both things: to honor the fallen and to still include some of the other things that people like to do."
This article was originally published on May 29, 2017.
This segment aired on May 29, 2017.