To Study Parkinson's Disease, Researchers Are Making People Fall Down
05:01
Play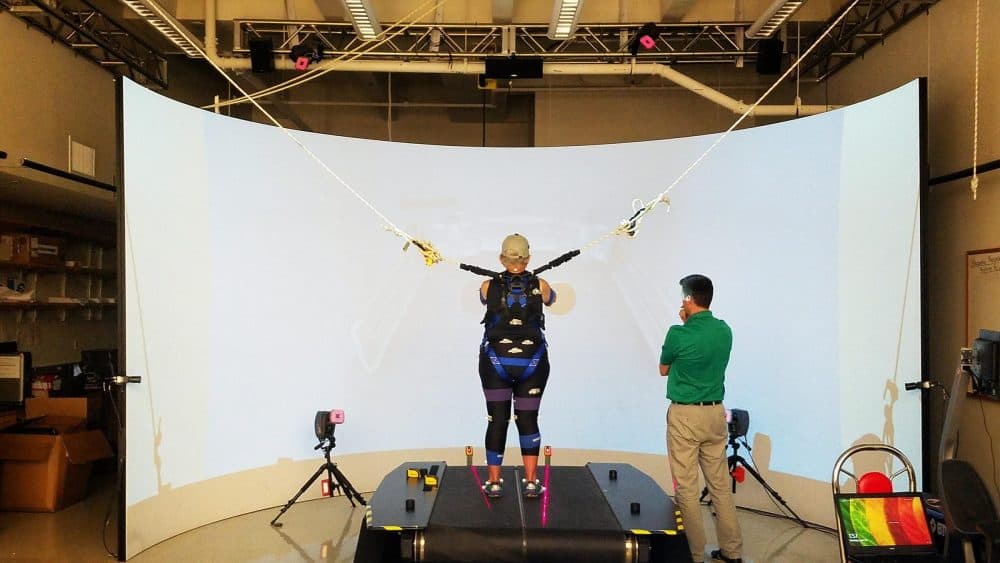 This article is more than 2 years old.
As many as 1 million Americans are living with Parkinson's disease. Researchers haven't yet developed a cure for Parkinson's, but they're making progress in helping people live with the complications of the disorder.
At the University of North Texas Health Science Center in Fort Worth, researchers are doing something unusual: They're making people fall down. As Stephanie Kuo (@stephanieskuo) from member station KERA reports, it's part of a project to map how people with Parkinson's and other mobility issues react to jolts and falls.
This segment aired on July 18, 2017.