Second Terror Attack Hits Spain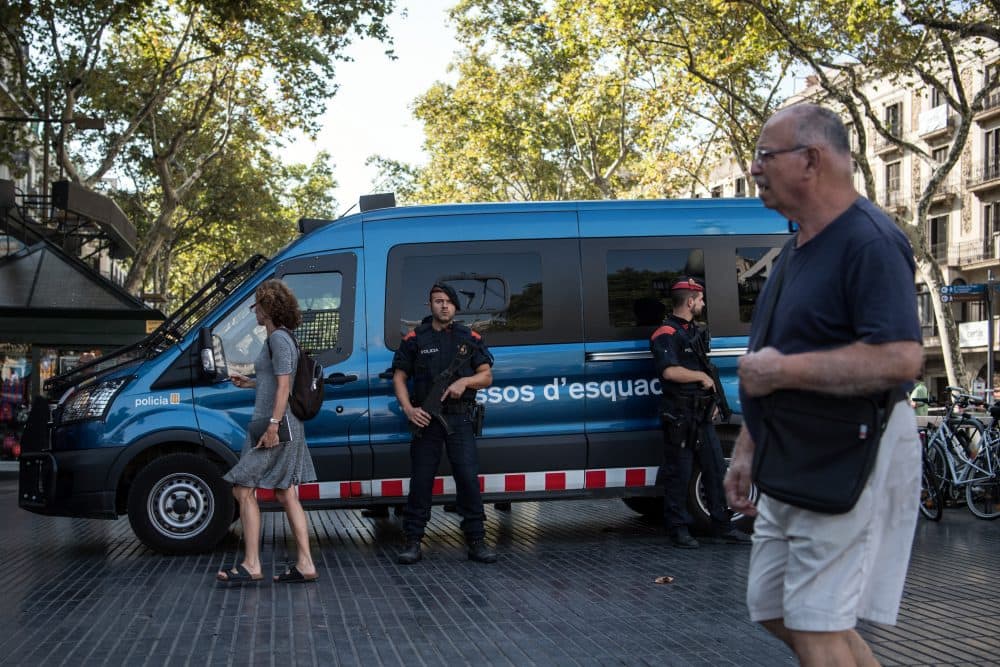 This article is more than 3 years old.
There has been a second terrorist attack in Spain, after a car plowed into a crowd in Barcelona on Thursday.
Police say they moved to counter the second attack early Friday morning local time. Here & Now's Robin Young gets the latest from the BBC's Bahman Kalbasi (@BahmanKalbasi) in Barcelona.
This BBC interview can be heard in the Here & Now podcast or with the WBUR app.