Cleaning Up Brine Pits In North Dakota
04:31
Play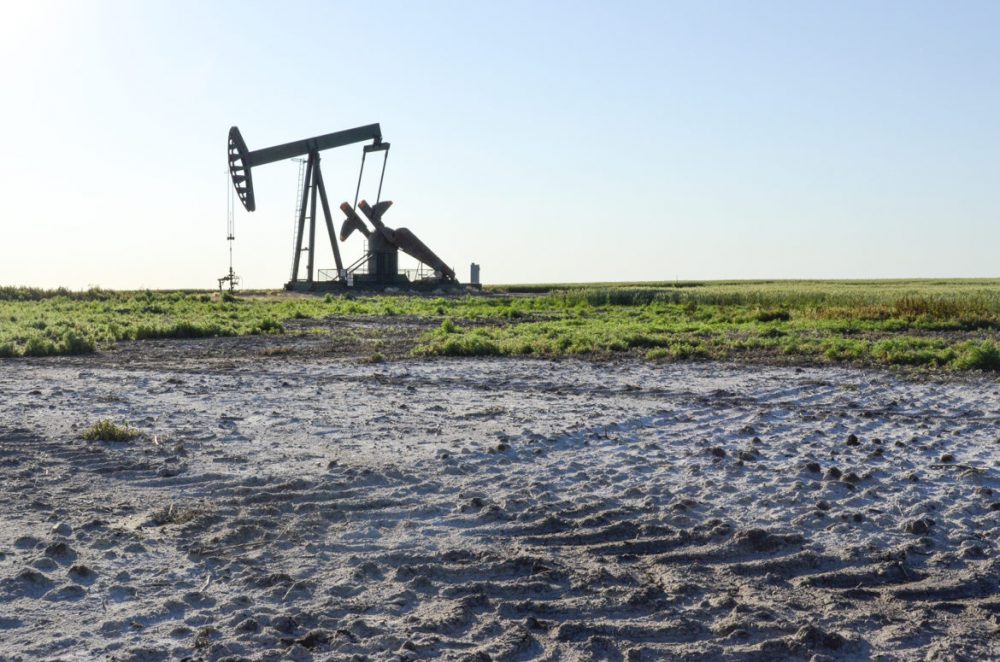 This article is more than 3 years old.
Oil and gas production has a number of toxic byproducts, and brine is arguably one of the worst. The salty wastewater — hundreds of millions of barrels each year — comes to the Earth's surface during the extraction process. And when that brine comes into contact with farmland it can render it infertile for decades.
In North Dakota, officials are trying to figure out how best to clean up salty spills -- and the state's toxic legacy. Inside Energy's Amy Sisk (@amyrsisk) has the story.
This segment aired on August 23, 2017.