Nobel Prize In Physics Awarded To LIGO Scientists For Discovery Of Gravitational Waves
05:44
Play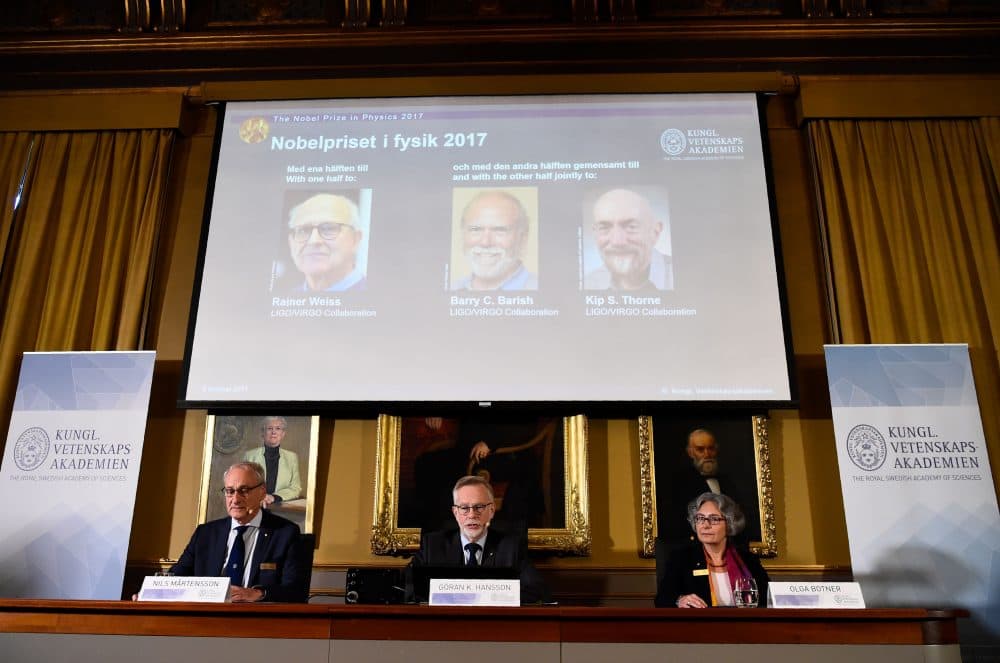 This article is more than 3 years old.
The 2017 Nobel Prize in Physics was awarded Tuesday to Rainer Weiss, from MIT, and Kip Thorne and Barry Barish, from Cal Tech, three physicists who are members of the LIGO collaboration that detected gravitational waves created by the collision of a pair of black holes a billion light-years away. Albert Einstein predicted that gravitational waves existed a century ago, but they weren't detected until 2015.
Here & Now's Jeremy Hobson talks with Gabriela González, professor of physics and astronomy at Louisiana State University and part of the LIGO collaboration, about the discovery that was awarded the Nobel Prize.
This segment aired on October 3, 2017.