Republicans Could Gain Seat If Sen. Menendez Is Convicted
04:37
Play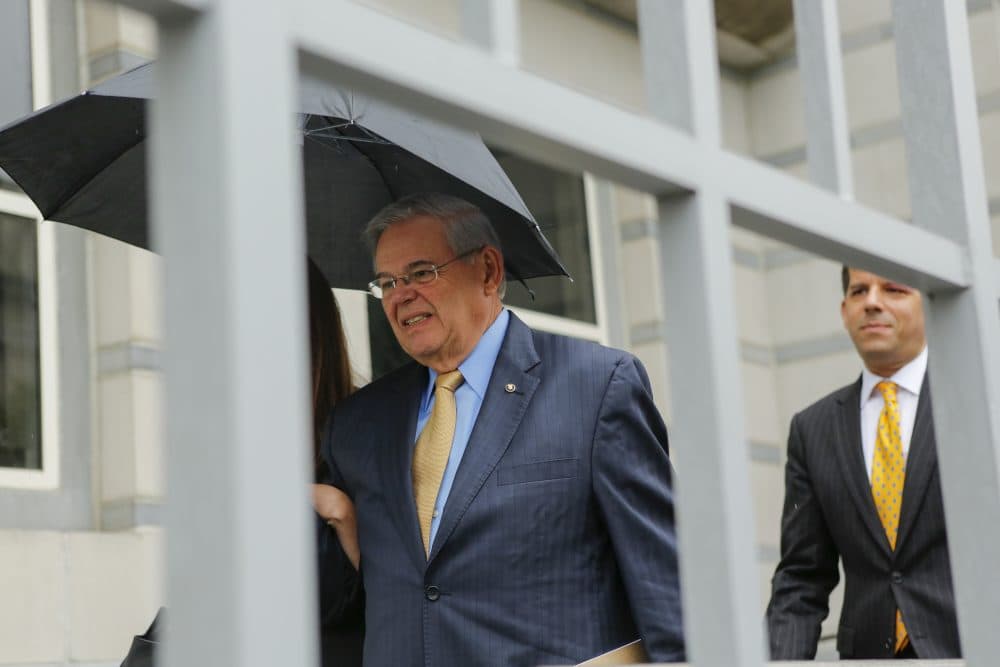 This article is more than 3 years old.
The defense is presenting its case this week in the corruption trial of New Jersey Democratic Sen. Bob Menendez. If convicted, the Senate could vote to expel him, and the governor would appoint his replacement. Currently, the governor is Republican Chris Christie, who would likely appoint a Republican.
Joe Hernandez (@byJoeHernandez) from WHYY has an update on the trial.
This segment aired on October 25, 2017.