Frankie Shaw Mines Life As A Single Mom For Showtime Series 'SMILF'
11:07
Play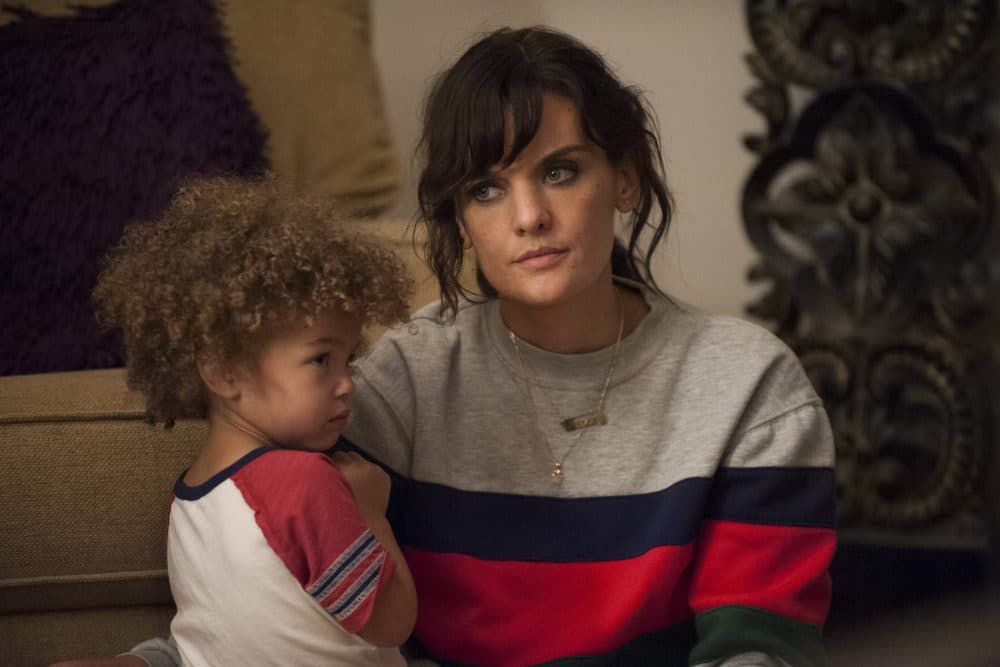 This article is more than 3 years old.
Here & Now's Robin Young speaks with Frankie Shaw (@frankieshawisag), the executive producer, director, writer and star of "SMILF," a Showtime comedy about a single mom struggling to raise her son in South Boston.
Interview Highlights
On making a show about a "different South Boston"
I think we've become really accustomed to the gangster movies of Southie. You know, "The Departed," a bunch of the Affleck brother movies. We don't really see the women in Southie. And it's the women in Southie that I know, so I thought it would be great to have that as part of the fabric of the show.
On the frankness of her character, Bridgette Bird
There's something about the character where she gets in her own way. She gets this win and then immediately self-sabotages by not having any boundaries and too much TMI. But the other thing that is important to us is that we're dealing with issues that are normally swept under the rug. So we're going to talk about things in an open way, in the way that they actually happen. That's part of maybe Bridgette's charm and also her downfall.
On the cultural timeliness of how the show treats sex and sexuality
I don't know one woman who hasn't experienced some sort of sexual violence on some level or another. This was something we talked a lot about in the writers' room, and it was important for us to show it the way we knew it. This was all before the hashtag #MeToo, which has been such an incredible thing to witness as we are premiering the show to the world, just how they've lined up. There seems to be a solidarity now among men and women, sticking up for women and saying that this is not okay. So we are given a voice in a time that we've always previously been silenced.
This article was originally published on December 07, 2017.
This segment aired on December 7, 2017.