With 'My Art,' Laurie Simmons Wants To Show Women Her Age 'Living In The Moment'
Resume
Laurie Simmons is a successful, internationally recognized artist — her work is at the Museum of Modern Art, the Guggenheim, the Whitney. She's also "Girls" creator Lena Dunham's mom, and played her artist mother in Dunham's 2010 film "Tiny Furniture."
Now, Simmons (@SimmonsLaurie) has made her own film — again playing an artist — and Dunham has a cameo in it.
Simmons wrote and directed "My Art," and stars as Ellie Shine, a longtime art professor whose own work has been somewhat stalled. When Ellie finally gets the opportunity to explore her artist mind while house-sitting for a friend in upstate New York, Simmons says she settles on "kind of a performance art."
"Really what she's doing is recreating some of her favorite scenes from her favorite movies, but doing them shot by shot," Simmons tells Here & Now's Robin Young. "And the thing that makes them sort of unique or performative is the fact that Ellie is a 65-year-old woman who's essentially dressing up in costume and acting like her childhood movie heroines, from Kim Novak, Marilyn Monroe and even a few men sneak in there. She cross-dresses in 'A Clockwork Orange.' "
Interview Highlights
On Ellie's art being inspired in part by artist Cindy Sherman
"For me, the hardest part of writing the story — and, parenthetically, writing a story was such a new experience for me — was trying to figure out what kind of art Ellie would make, and the art needed to be appealing to the audience, something they could watch, because watching painting onscreen is literally like watching paint peel. And of course Cindy is a colleague and a friend, and there is a sense of an homage to her work and the way that she's represented herself with a number of different female characters across the course of her career."
On how she wanted to portray female artists in the film
"I think that me and my artist friends have always had difficulty with seeing the way that artists are portrayed on screen, because it's either overdramatized, mythologized, trivialized or caricatured. And I had this idea that I really wanted to present the kind of day-to-day life of an artist who's in the process of making their art, and show that there are really mundane moments, boring moments, a couple of muse moments. So I had that on my mind.
"But the other thing, more importantly, was that I wanted to represent women around my age who seem very OK with their lives. They wish for more work success, or perhaps every once in a while wish that they had a boyfriend if they were single. But those are not the driving forces. I feel like the women I know are living in the moment, appreciating their lives, and I felt like there was a real dearth of women characters like that on screen. So that got into my head as well."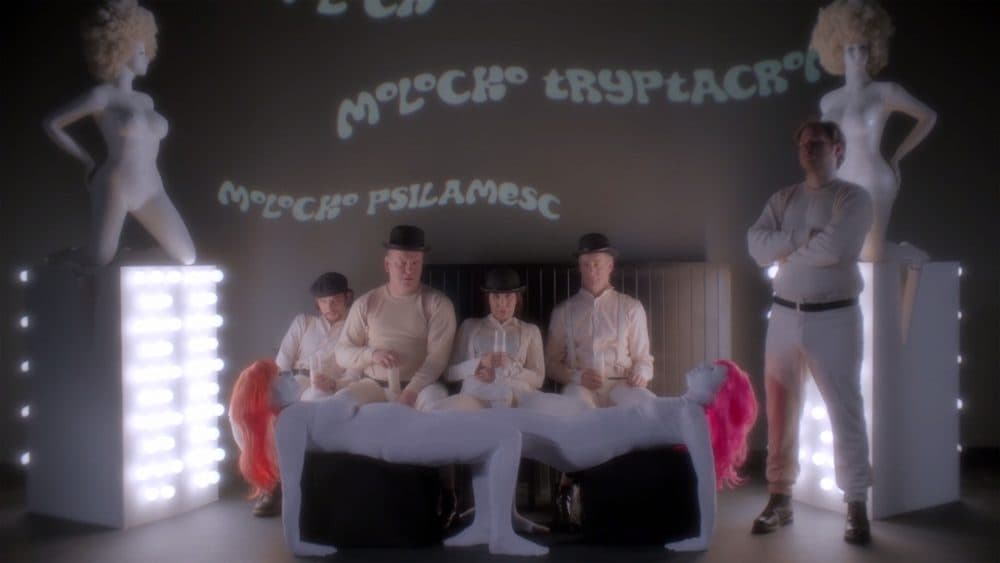 On characters Ellie meets in the film
"All of the characters that Ellie engages all have a kind of dissatisfaction with what they're doing, a kind of wish for more or something different. And that's not necessarily just a product of age. It's more like a place you can be in your life, at any time in your life."
On her dog Dean, who was suffering from degenerative myelopathy, making an appearance in the film
"He was basically losing the use of his back legs, and it would've traveled through his entire body. But I shot a lot of those scenes before I actually started to shoot the movie because I found his gait so beautiful and so tender and so touching. And of course, yes, I was madly in love with my dog, and I knew that this movie that was brewing in my mind, I knew that he would have a place in it. So I shot as much of him as I could knowing that he might not be around for the actual movie shoot."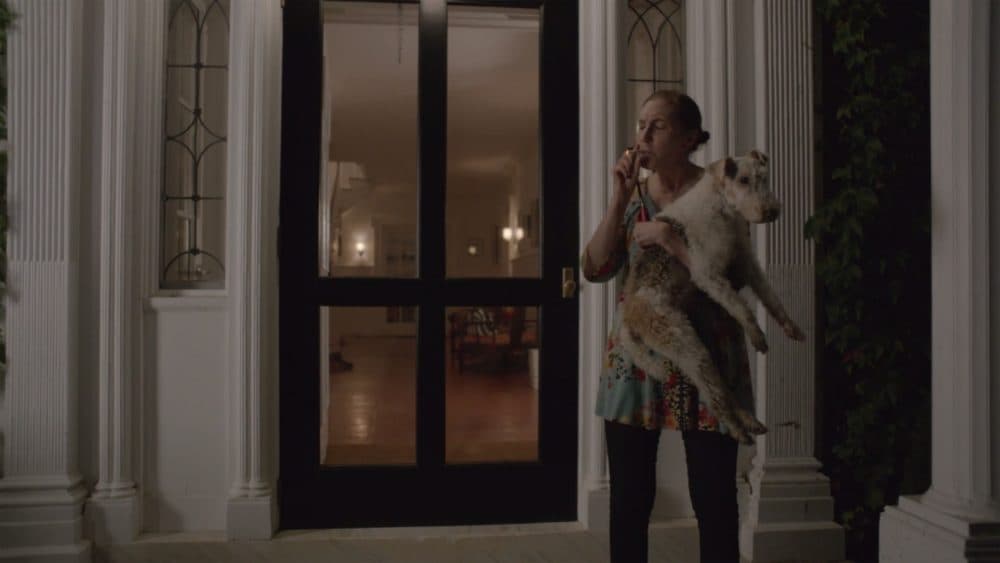 On the film being about her art as well as Ellie's
"Ellie is not me, and it was really important for me to find an artwork that could be Ellie's. 'My Art' is the movie that I made, but it's also about Ellie's art. So I had to find a place to go where people could respond to it as something realistic that Ellie might do. The other thing I thought about is how every artist I know, to a one, is a cinephile. Artists love movies. I mean, more recently, I would say artists love television. But basically everyone I know is watching something all the time, and they really fancy themselves pretty much cinematic experts. So the idea that an artist like Ellie would have an obsession with old movies seemed perfectly reasonable and realistic to me."
This article was originally published on January 10, 2018.
This segment aired on January 10, 2018.