Grammy-Nominated Electronic Duo ODESZA Wants To Give You That 'Euphoric Feeling'
Play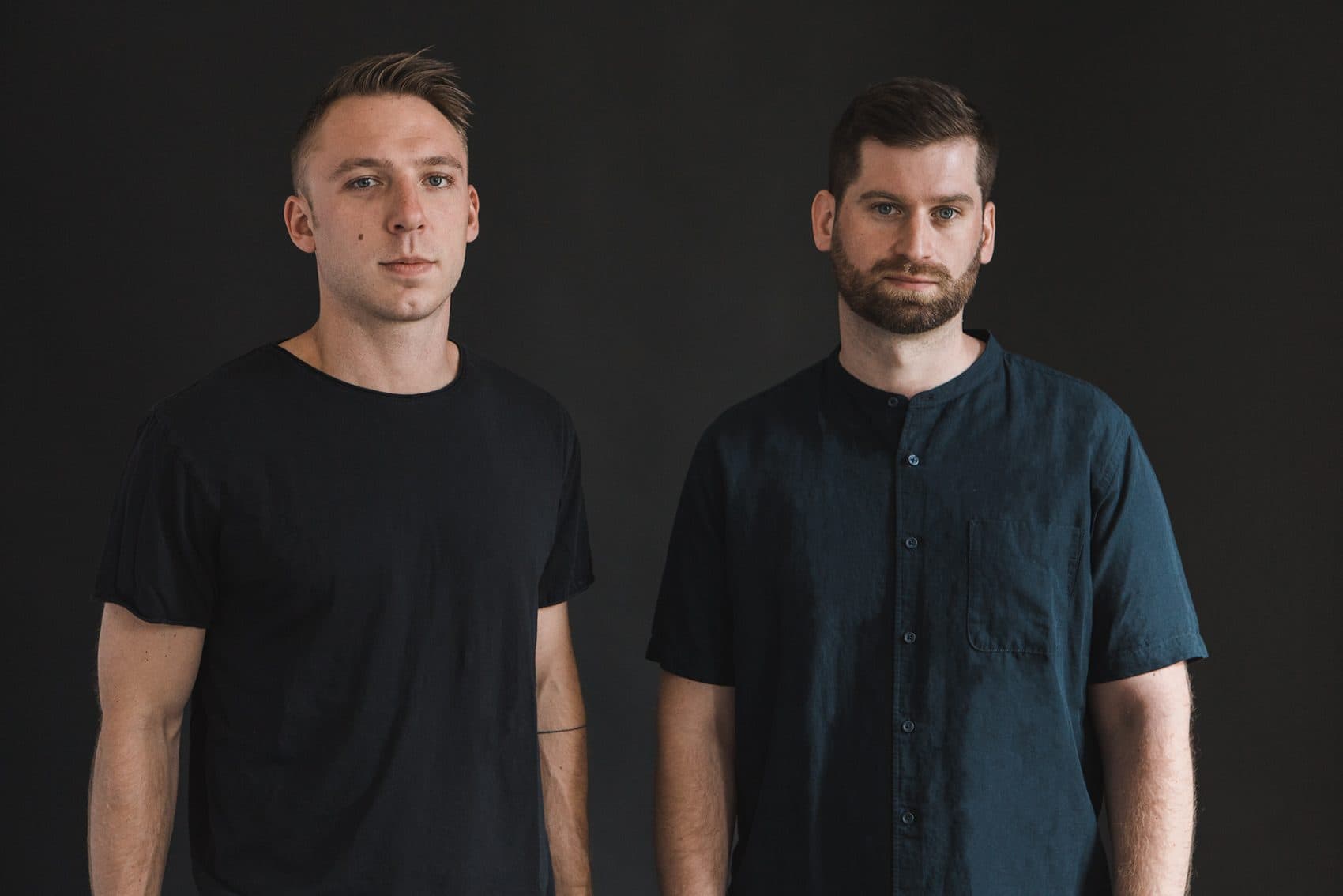 This article is more than 5 years old.
The Grammy Awards are Sunday, and the Seattle-based electronic duo ODESZA's latest record "A Moment Apart" is nominated for Best Dance/Electronic Album. But for ODESZA's millions of fans in the underground electronic scene that birthed them, it's more than a dance album.
Harrison Mills and Clayton Knight formed ODESZA in 2012 when they were classmates at Western Washington University, and named the band after Mills' uncle's ship, which sank — only the uncle and a crew member survived. They've said it underscores the emotion in their music.
"I think we try really hard to blend lots of different genres together, so it's always kinda been tough for me to try to pinpoint one thing," Mills tells Here & Now's Robin Young. "But I would say it's definitely an electronic backbone."
Interview Highlights
On how they describe their music
Clayton Knight: "It's kind of a euphoric feeling that we like when we listen to music, like those kind of chills you get when you hear really good song. We try to get that out of our music as much as possible. So if it's not kind of making the hairs on the back of your neck stand up, it's not something we're gonna be into. We try to push those moments and those kind of euphoric feelings throughout our music, as well as blending a bunch of different sounds together and trying to experiment as much as possible."
"If it's not kind of making the hairs on the back of your neck stand up, it's not something we're gonna be into."

Clayton Knight
On "Line Of Sight," nominated for the Grammy for Best Dance Recording
CK: "This track's been kind of a work in progress for a long time. Rory Andrews, or WYNNE, is the lead vocalist, so he sent us a really rough demo with this kinda synth pad and just his vocals at the beginning. So we kinda loved the sound he had, loved the ideas, but wanted to kinda beef it up. And so we kinda added these big drums, and kinda these big bass lines as well, and then tried to really amp up the energy near this chorus section as much as possible. So it took about two months of back and forth between him and us, fine tuning different sounds and whatnot, and this is kinda what came out of it."
On their live show
Harrison Mills: "We kind of approach our live show as a completely different beast. A lot of our music is fairly intimate and personal, it's a lot of the time headphone music, and so when we approach our live show, we want it to match the setting. We have a horn line, we have a guitarist, we have a six-person drum line and then we have obviously a light show and visuals and all these different things. Me and Clay are drumming and twisting knobs and doing all sorts of stuff. So this recent show took us about four months."
CK: "The live element on our end is basically, we have these two MIDI controllers that allow us to play various pieces of the song, so they're what are called 'stems,' which are just the broken-down elements of a track. So one stem could just be the kick, one stem could just be the snare, one stem could just be the vocal. So we have control over each individual piece of every song, so we can loop different pieces, reverse different pieces, layer them with other songs, so you've got this huge palette of different sounds to work with and kinda mix and match different things. So that's going on as well as us playing live drums and electronic drums, and then we also have our drum line with us."
On singer Regina Spektor, featured on the track "Just A Memory"
HM: "I mean, we were a little fanboys of her since high school, and it was kind of a name we threw out just not really thinking anything of it, because we just figured she was too big or too much a part of a different world than us, and it just kind of all lucked out that she liked the demos we sent. We became friends, and it was a really awesome part of making this album, and I think a goal we achieved that we always kinda wanted to."
On soul singer Leon Bridges, featured on the track "Across The Room"
CK: "We've been huge fans of him for a long time, and he was just kinda in Seattle one day doing a private gig, and we were like, 'Hey, you got some free time to pop in the studio?' Haven't met him before, you never know how those things are gonna go, because sometimes it can be a little awkward just feeling out the energy in the room. But it came together really fast. We just showed him a couple beats and he took to it really well, and we wrote that whole thing kind of in one eight-hour session, which is pretty unreal."
On drawing influences from Washington state
CK: "Washington's been kind of our home for since we can remember, so kinda the weather in general definitely adds to the energy. But so this last album, we had probably the longest, hardest winter in Seattle that I can remember. It literally rained for like a month straight. So we were just kinda locked in the studio during this dreary weather, trying to write some music. But it kinda really added to this kinda internal energy that you don't get. There's really no distractions or reasons to go outside. So we spent a lot of time just kind of exploring different worlds and adding as much as we can. I mean, the Pacific Northwest is known for its indie music and kinda folk background, and I think a lot of that seeps into our music here and there."
This article was originally published on January 26, 2018.
This segment aired on January 26, 2018.