Women Have Decided 'Enough Is Enough,' Fashion Designer Diane Von Furstenberg Says
10:56
Play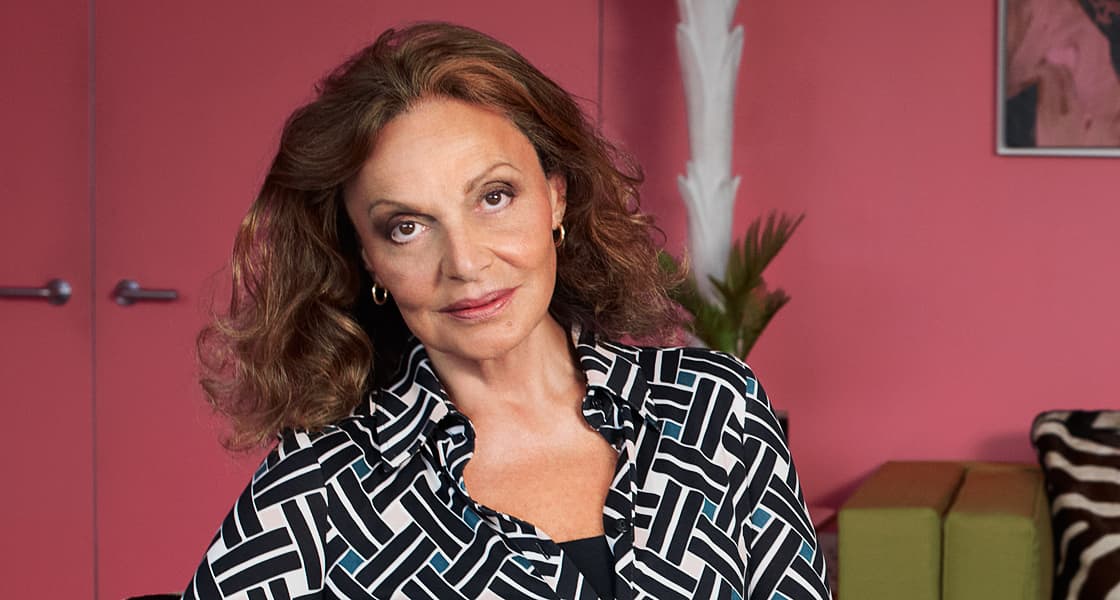 This article is more than 1 year old.
Today is International Women's Day, and there are celebrations around the world. In London, there's a panel and debate on women in tech. In Abu Dhabi, there's an international women's art exhibition.
And in New York City, fashion icon Diane von Furstenberg is holding four days of panels and discussions on the theme of women in charge.
"I think every woman is a role model for other women when she's willing to be honest and sincere, and talk about not only her successes, but also her challenges, her vulnerability and her fears," von Furstenberg (@DVF) tells Here & Now's Jeremy Hobson.
Interview Highlights
On what International Women's Day means to her in 2018
"Well first of all, International Women's Day is something that I have celebrated all my life, because in Europe, it's a celebration, you get these beautiful yellow Mimosa flowers. But this year I went a little further, and decided to extend the celebration in five days. And so we actually started last night, and we have a series of panels and meetings, in order to give voice to all kinds of women. And I'm really looking forward to it."
On whether she feels that women are under attack right now
"Women aren't under attack, no, I would say at this point that women have decided that enough is enough. And I've always been a feminist, so for me, I was so happy to see that it came back into fashion, so to speak. Because I was a feminist in the '70s, but then my children's generation, somehow they took it a little bit for granted. But now I see for my granddaughters, they are not taking it for granted and they are very activist, and I think that this year, the genie came out of the bottle and will stay out."
"She always taught me that fear is not an option, and no matter what happens to you, you should never be a victim. So I am a fruit of a survivor who never wanted to be a victim."

Diane von Furstenberg, on her mother, a Holocaust survivor
On the woman who most inspired her
"Well my mother, clearly, I mean my mother was a young girl of 22 when she was arrested in occupied Belgium, and was shipped to a concentration camp. She spent 13 months between Auschwitz and another camp. And when she was finally found at the end of the war, she weighed 49 pounds. But she survived, and soon later she got married, and she wasn't supposed to have a child, and then I was born. And she always taught me that fear is not an option, and no matter what happens to you, you should never be a victim. So I am a fruit of a survivor who never wanted to be a victim."
On the biggest change she's seen since her company began
"I don't know, I mean, you know, the big change in today's world and what is disrupting everybody, everything, is clearly the digital revolution, and that's what changes everything. That's what changed the way you sell, and you buy, and you live. So that has changed everything.
"You just have to apply with it and take the good of it, and you don't look back. I mean there's nothing you can do about it, you don't go against progress. So you just try to understand that disruption and surf the tsunami and go on it."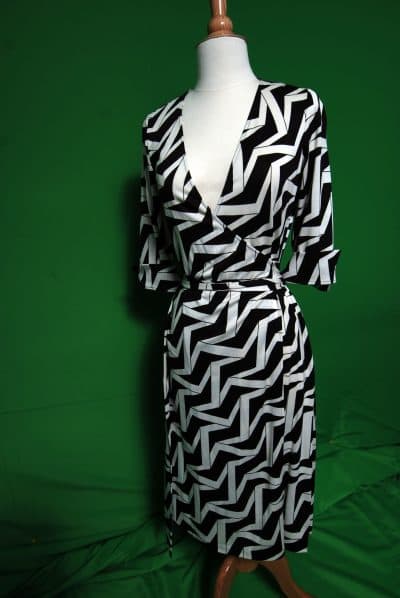 On becoming famous for her jersey wrap dress, introduced in 1974
"Well it's very funny. You know, for years, I really almost resented it that my name always came up with the wrap dress. And then 40 years later, four years ago when I actually had a big exhibition at [the Los Angeles County Museum of Art], and I celebrated its 40th birthday, and the entire museum was all about the wrap dress, that day I decided, 'OK, all right, I accept it ... ' And it's funny because people always say that, you know, I created the wrap dress, but in a sense, it's the wrap dress that created me.
"I had no idea when I did that dress that it would change my life, and so many other people's lives. I had no idea. You don't know when you do something how important or not important in may be. And that little dress allowed me to be the woman I wanted to be, and pay my bills and be in charge. And because it was a dress, I communicated my confidence to other women with that dress, so the dress became the vehicle of becoming confident — not just for me, but for a generation, many generations, of women. So the dress decided to have a life on its own, in a sense."
On whether she ever wears clothes just for comfort, like a T-shirt and sweats
"Yes, but the wrap dress is completely comfortable. I mean that is one of its big values, is that it doesn't wrinkle, it doesn't get old. I mean it's totally sustainable. The 40-year-old dress sells on eBay at the same price as the one today. But yes, for me, it's all about comfort. If you're not comfortable, you can't look good."
This segment aired on March 8, 2018.