At Hemingway's Home Outside Havana, An Effort To Preserve Artifacts Of His Life In Cuba
Play
This article is more than 5 years old.
A construction crew from Detroit did something last week that might have been hard to imagine in a different era: board a plane to meet a team of Cuban architects and engineers outside Havana.
They gathered at a hillside home that overlooks the capital city, and worked together on a project to protect literary artifacts and the personal belongings of a famous American writer.
The estate that belonged to Ernest Hemingway is affectionately called Finca Vigía — the lookout farm. He lived there for two decades and penned some of his most famous works at the typewriter that still sits on a desk in his study.
"It's rustic," says Mary-Jo Adams, who leads the U.S.-based Finca Vigía Foundation, the group heading up the preservation project. "It's just a low, seven-room bungalow. Yet it's filled with everything the author collected."
Hemingway was a prolific collector. Trophies from hunting trips to Africa hang on the walls: an impala, a water buffalo, a kudu's twisted horns. Thousands of books are scattered about the house. The author's beloved 38-foot fishing boat, Pilar, is still resting on dry ground in the backyard.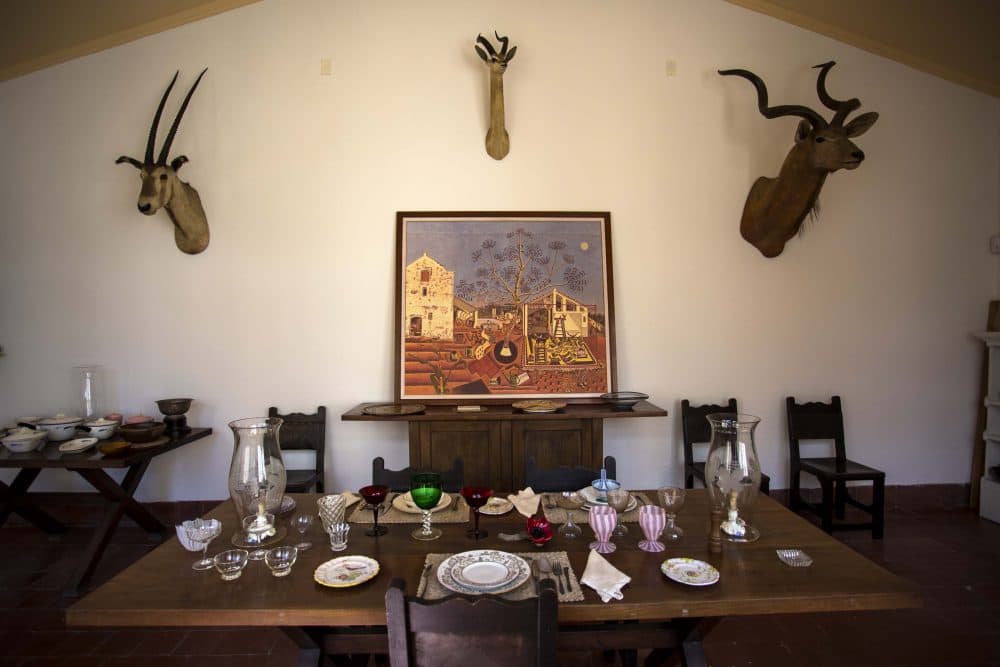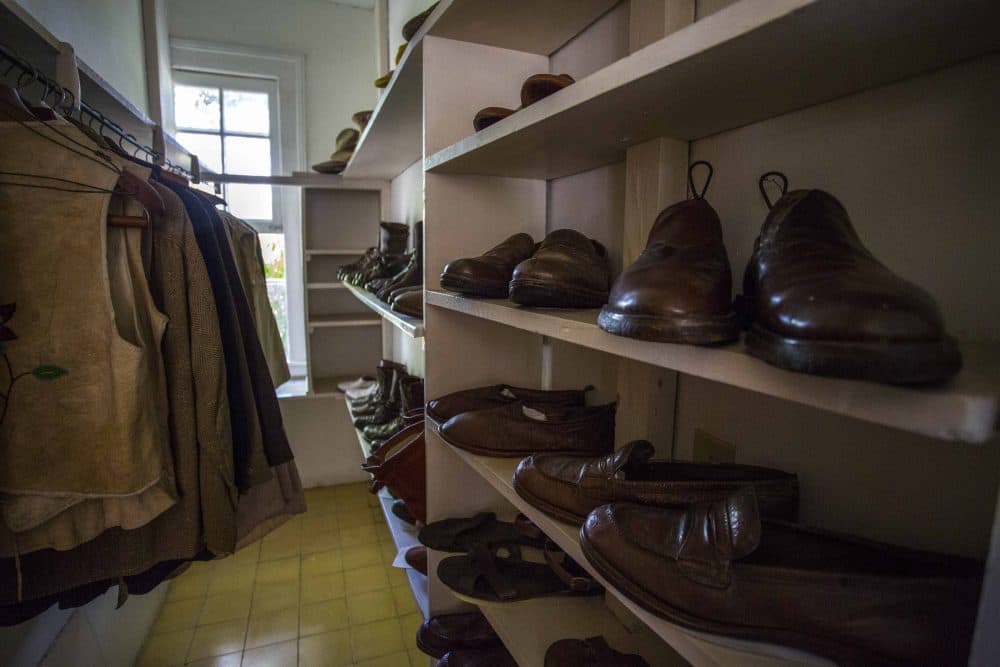 Finca Vigía appears stuck in time, and that's part of its appeal.
"The house is as he left it," Adams says. "It's as though he's just gone for a swim in the pool and is ready to come back."
Hemingway left the country for the last time in 1960, soon after Fidel Castro's revolution upended political order in the Caribbean and around the world. About a year later, in the summer of 1961, the Nobel Prize-winning author killed himself in Ketchum, Idaho.
After his death, Hemingway's widow enlisted the help of Jacqueline Kennedy to bring some of his papers back to the United States. The first lady had "a great respect for the arts, culture and for Ernest Hemingway," Adams says.
"That an American guy came to Cuba, decided to live in Cuba and felt like a Cuban in that difficult moment Cubans were living, it felt like a gift."

Luis Enrique Gonzales, a Havana tour guide who grew up a few blocks from Finca Vigía
But most of his belongings never made it back. The Cuban government took control of the house and turned it into a museum, and the following decades were hard on the building. In 2005, the National Trust for Historic Preservation called the home one of America's most endangered historic places.
"I first went there as a termite expert," Bob Vila, the TV home renovation guru who also serves on the Finca Vigía Foundation's board, said in a phone interview. "All the windows had rotted out, and they were making new wooden casement windows on-site."
That first trip was in the early 2000s. With help from the Cuban government, the foundation started making renovations to the home. They also began a project to preserve the manuscripts, letters and photographs on-site. They got permission to bring U.S. tools and materials to the island, and just last week the team from Detroit was there to work with Cuban architects and engineers on a sealed vault to keep the documents preserved for generations.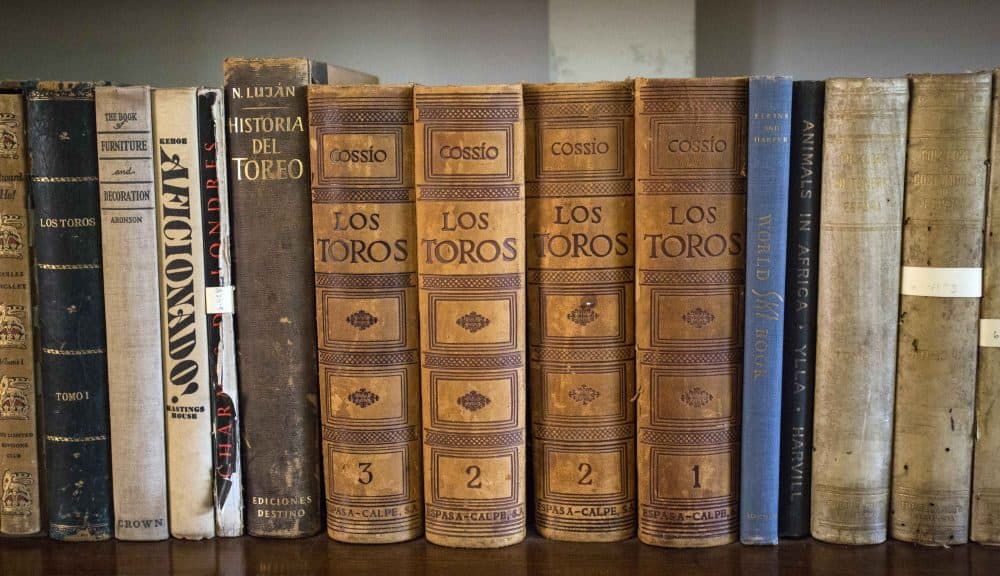 The spirit of cooperation between experts from two estranged countries is "a credit to Ernest Hemingway," Adams says. "I wonder what he would think."
Today, there is little doubt how Cubans feel about the American. In Old Havana, tourists still pack the hotel where he stayed and the El Floridita bar where Hemingway downed up to a dozen daiquiris in a single sitting.
There's a bearded statue of "Papa" Hemingway at the Floridita, and around the city it's easy to find the famous photos of him standing face-to-face with Castro.
"Hemingway was, for Cuba, a Nobel Prize," says local tour guide Luis Enrique Gonzales. He grew up a few blocks from Finca Vigía listening to stories from his grandmother, who came to the house as a girl to eat mangoes.
"Hemingway opened the gates to this huge house to all the kids," he says. "That an American guy came to Cuba, decided to live in Cuba and felt like a Cuban in that difficult moment Cubans were living, it felt like a gift."
This article was originally published on March 20, 2018.
This segment aired on March 20, 2018.