What Is A Trade Deficit? And Why Does It Matter?
03:45
Play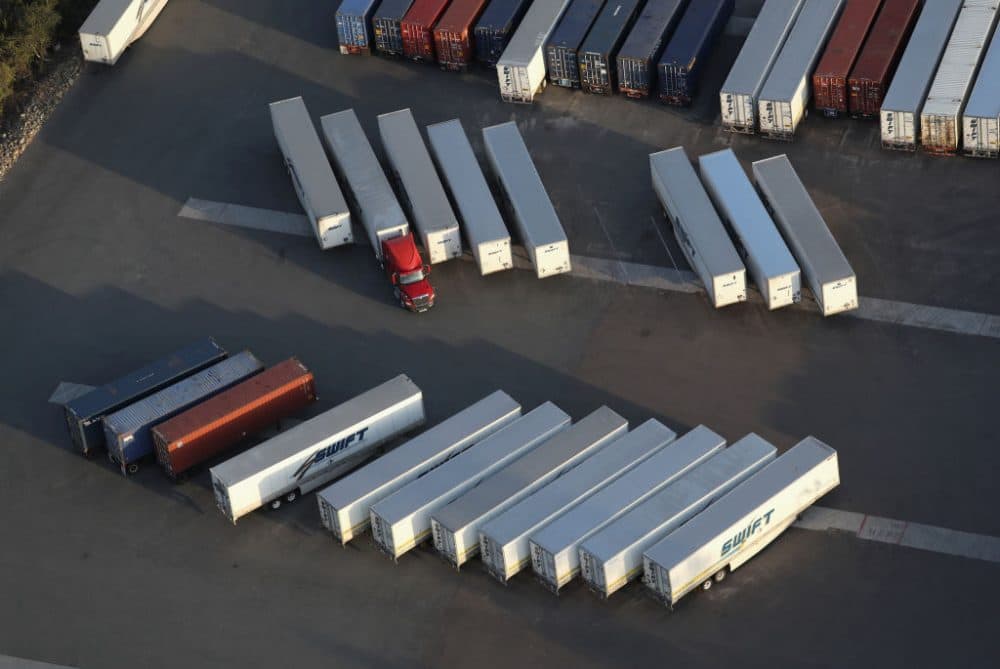 This article is more than 4 years old.
One possible outcome of the Trump-Kim summit could be changes to the looming trade war with China. President Trump has long railed against the U.S. trade deficit with China.
Here & Now's Jeremy Hobson speaks with CBS News' Jill Schlesinger (@jillonmoney), host of "Jill on Money" and the podcast "Better Off," about what a trade deficit is, and what it means for the U.S.
Trade Deficits, Explained
"This is just a measure of imports versus exports," Schlesinger says. "So, let's look at 2017. The U.S. imported $2.9 trillion worth of goods and services. It exported $2.3 trillion or so. It amounted to a trade deficit of $566 billion in goods and services."
Is A Trade Deficit Always Bad?
"I know that there's a lot of confusion around this. Wilbur Ross, who's the commerce secretary, said that trade deficits 'weaken our economy.' Those are the exact words he used. And the economists that I speak to, they say, 'Look, that's just not the case. Imports really don't have an effect on GDP, either positive or negative.' And they push back on the Trump administration's emphasis that trade deficits mean that, you know, the U.S. loses and surpluses mean that the U.S. wins. They say that President Trump too often focuses on the trade deficit in goods and disregards the services. And I think that's how he comes up with those numbers that don't quite jive with the overall."
The Top U.S. Deficits And Surpluses In 2017
Deficits
China: $336 billion deficit
European Union: $101 billion deficit
Mexico: $69 billion deficit
Surpluses
Hong Kong: $35 billion surplus
Brazil: $28 billion surplus
Singapore: $20 billion surplus
United Kingdom: $14 billion surplus
This article was originally published on June 11, 2018.
This segment aired on June 11, 2018.