How Legendary Composer W.C. Handy Became The 'Father Of The Blues'
11:08
Play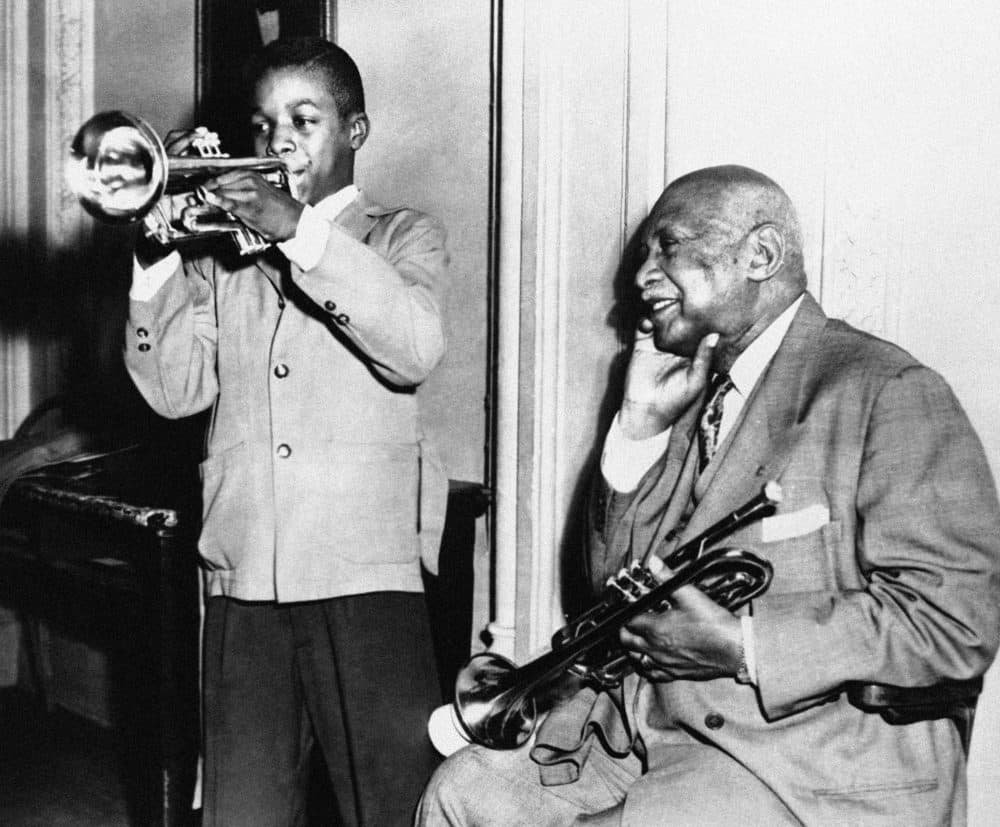 This article is more than 2 years old.
The legendary blues composer W.C. Handy will be remembered this week in a series of special performances as a part of the New York Festival of Song.
Here & Now's Robin Young talks with Elliott Hurwitt, a music historian and program consultant for the New York Festival of Song, to learn more about Handy's life and impact.
Interview Highlights
On Handy's upbringing and start in blues
"[His family] wanted him to become either a lawyer, a teacher or a preacher like his father and grandfather. His grandfather was shot and wounded in a slave escape attempt, around the time of the Civil War. And they did not desire for Handy to go into, essentially traveling shows, which he ultimately did. … At about the time he quit doing that, blues was beginning to emerge in the Mississippi Delta primarily. We're now fast forwarding to about 1905, and he would travel around the countryside with his bands and listen to people play folk music. … Some of this folk music he heard was what we now call as blues and it became quite a popular thing, not just in the South initially but then in New York and Chicago, all over the U.S., and then quickly in England, France and all over the world."
On being homeless when his bands shut down
"Handy took the road with a vocal quartet in 1893 hoping to at least make a living in the Midwest. And they hit the skids in St. Louis, and Handy ended up alone sleeping on cobblestones and was found by a stablehand standing on a bridge, and the guy thought he was going to jump in and kill himself, and he got Handy a job mucking out stalls. And from there he was able to get three square meals a day and buy a decent suit of clothes and a musical instrument. He did this off and on from 1893 to 1896. He was basically a hobo."
On his 1912 song "The Memphis Blues," also known as "Mr. Crump," which was covered by Louis Armstrong and his All-Stars in 1954
"The original version of this was a 1909 campaign song. Ed Crump was a successful businessman in Memphis who decided that the local government was corrupt and tied-in with the gamblers and the saloon owners. And he ran a reform ticket on a three-way race and surprisingly beat the better-known guys. Handy had written Mr. Crump, and his band traveled around Memphis in a wagon, playing and singing the song, which actually disses Crump for saying, 'We won't allow any barrelhouse women around here.' "
On dealing with racism in the South and New York
"His experience with racism in the South was bad but not nearly as bad as some people. In Memphis he was regarded as a good local bandleader, and then when he put out 'Memphis Blues,' which ... was named for his city, he began to become more accepted locally. People liked the advertising. Then in 1918 he moves to New York and he can't even rent a desk, let alone an office, because the people there in Tin Pan Alley really don't understand quite what he's doing."
On "Yellow Dog Blues," sung by Bessie Smith in 1925, and Handy's eventual success
"In 1925 he was somebody who had written a string of hits but was kind of slightly over the hill in terms of the pop culture, had slipped into something of a slump. Handy's own company had really gone down. He had become very sick, gone blind and was really just barely holding on. And then people like Bessie Smith started to pick up his songs and record them. And it marked a return to popularity that increased throughout the 1920s with a lot of recordings and then just ... grew and grew and grew."
---
Marcelle Hutchins produced and edited this interview for broadcast. Francesca Paris and Jack Mitchell adapted it for the web.
This segment aired on November 12, 2018.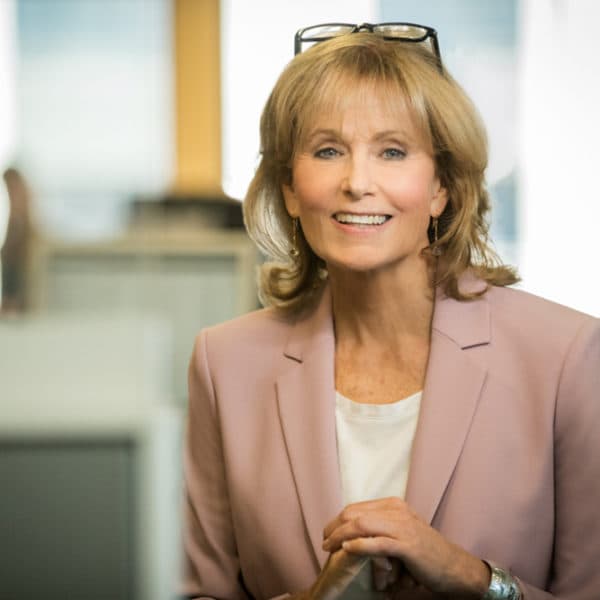 Robin Young Co-Host, Here & Now
Robin Young brings more than 25 years of broadcast experience to her role as host of Here & Now.