Creator Of Plant-Based Tofurky Says Thanksgiving Isn't Just For The Birds
06:24
Play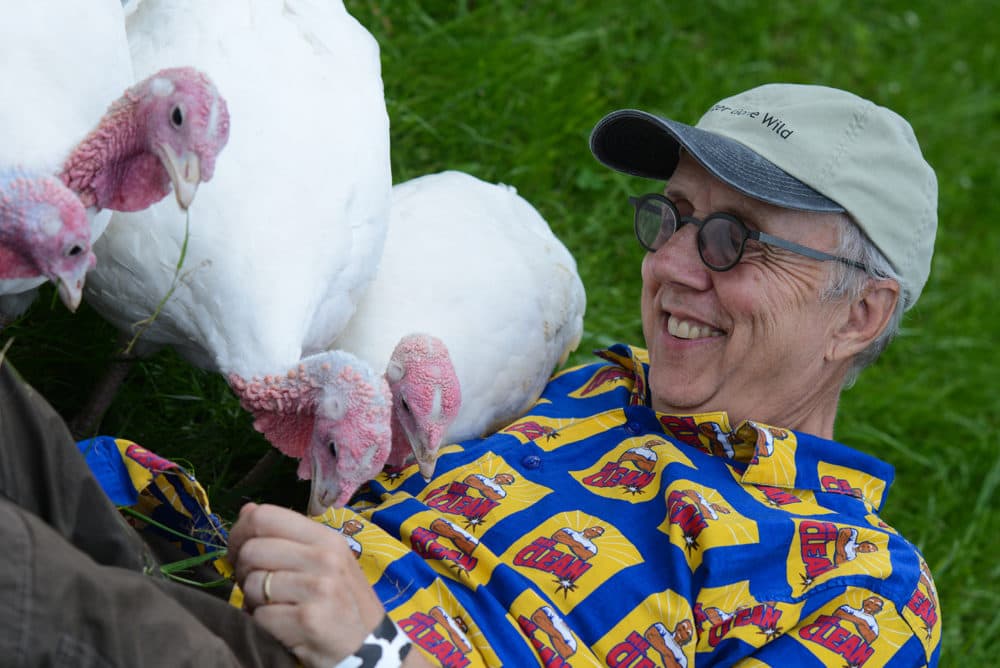 This article is more than 2 years old.
Thanksgiving is a holiday that's all about food — especially turkey. But for vegetarians and vegans, there's an alternative: Tofurky.
The company says it will sell its 5 millionth holiday roast this Thanksgiving. That's quite a jump since 1995, the year the holiday Tofurky made its debut.
Seth Tibbott, founder and creator of Tofurky, tells Here & Now's Robin Young the question of what to serve people who don't eat meat has long been a sticky one at Thanksgiving tables.
"It was a problem that I had every Thanksgiving, and what I wanted to do was offer the vegetarians something other than side dishes, which we love. But what I wanted was a roast that you could just put in the oven," says Tibbott, who's been vegan off and on since the 1970s. "If you were cooking a turkey, you could put it in right next to the turkey, or if you were a vegetarian group, you could just have something of your own. That's why we invented Tofurky."
Tibbott sees the rapidly improving taste of plant-based foods as one driving factor behind Tofurky's success. Another is the recognition that a plant-based diet can be good for the environment.
"We're just seeing the mainstreaming of plant-based foods everywhere you go," he says. "['Diet for a Small Planet' author] Frances Moore Lappe was actually right: It's the efficient, cruelty-free way of eating, and that is something that I don't think we can deny as the Earth gets more and more populated, and more and more pressure's on us environmentally."
Interview Highlights
On Tofurky as a "peacemaker" at Thanksgiving tables
"We'll hear from people that are like, 'My son or daughter is coming home from college,' and it's great, and then they say, 'Oh, by the way I'm a vegetarian now.' And you're like, what do you prepare for this segment of your table that you want to welcome? And that's where Tofurky really has served as a peacemaker at 5 million tables or more."
On what's in the holiday Tofurky, besides tofu
"We have wild-rice stuffing, and we have various bean flowers to help the texture. Texture is just as important as flavor, and it's often the harder thing to come up with when you're creating plant-based foods. There's also gravy in this kit, that is just my favorite part of the whole meal, to be honest, and you can put it over mashed potatoes and your Tofurky. It's very, very satisfying, and it's even better the next day as a leftover. I eat it for days afterwards, too."
On how the flavors of plant-based foods have gotten better
"There are so many reasons that people go to a plant-based diet. But I think what's really driving this incredible growth that we're seeing right now is that just the flavor and texture of these products has gotten so good. In 1980, there was actually zero plant-based meat alternatives in the grocery stores when I first started the company. Now it's a $670 million industry and growing at this alarming rate that's really hard to keep up with, and I really think flavor's the main thing."
On the growth of Tofurky and the plant-based food industry
"It's been a great ride over the last 20 years or so since 1995, when we sold the first 500 Tofurkys at Thanksgiving, and now voila, 5 million. It's hard to even get your head around, but the last year has been particularly great. We are about 24 percent up over the years past, and the whole category is just blooming right now. So, a great time to be selling plant-based foods."
---
Julia Corcoran produced and edited this interview for broadcast. Jack Mitchell adapted it for the web.
This segment aired on November 21, 2018.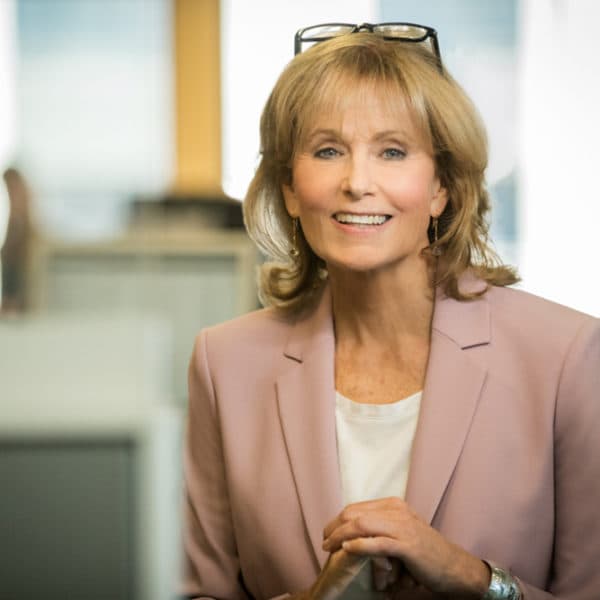 Robin Young Co-Host, Here & Now
Robin Young brings more than 25 years of broadcast experience to her role as host of Here & Now.