George H.W. Bush's White House Photographer: 'That Experience Changed My Life Forever'
Play
This article is more than 4 years old.
As the country remembers former President George H.W. Bush, so is the man who photographed decades of Bush's life.
David Valdez, Bush's photographer throughout his vice presidency, presidency and beyond, says working alongside Bush and his family was life-changing.
"If that hadn't happened, if I hadn't gone to work for George Herbert Walker Bush, I don't know what I'd be doing in my life," Valdez tells Here & Now's Robin Young.
Valdez's bond with the Bush family is evident in one of his most famous photographs, taken during Bush's vice presidency when he was on a family vacation in Kennebunkport, Maine. Life magazine wanted to send a photographer — the Bush family said no. But Barbara Bush told him to come over to the house early in the morning.
"She was the one that said, 'Well, come on by about 6 o'clock in the morning and let's just see what happens,' " Valdez says. "And so I went up to the house and poked my head in the bedroom door, and there was George and Barbara Bush in bed. Then the grandchildren started coming in and I stood up, took that snap, and that wound up running two full pages in Life, and it's taken on a life of its own."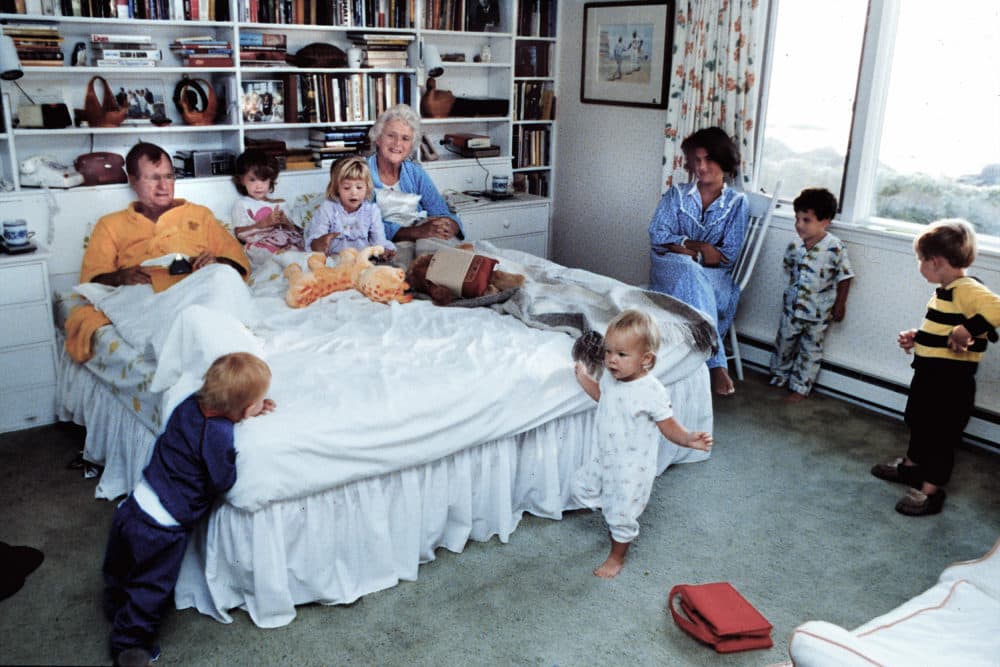 Interview Highlights
On photographing Bush looking into his grandson's eyes for the first time
"Believe it or not, that literally was my first day on the job, that's when Jeb brought his son Jebbie by. All the staff that were there, the Secret Service, everybody left the room and I was looking around and nobody said anything to me. And then I started thinking about [President Lyndon Johnson's White House photographer] Yoichi Okamoto and [President Gerald Ford's White House photographer] David Kennerly and some of those, I thought, 'Well, those guys would have stayed in the room, so I'm going to stay,' and I took some pictures. ... When you think about some of the famous photos that come out, those intimate moments are captured by the presidential photographers."

On capturing a moment when Bush was helping cook with his family
"Actually they were cooking tamales. If you ever want to come over to my place we can cook you up some ... we have the tamale recipe. They had a woman, Paula Rendón, who was kind of a nanny and had been with the family for decades. She would physically make them. But at that moment, they were done and he was pulling them out of the steam pot there.

"Here we are, the tamales were done, and I was in the kitchen with George W. and Jeb. We're looking around and we knew the tamales were done, and we just started pulling them out of the pot and eating the tamales. Mrs. Bush walked in, and she kind of slammed her hand on the counter there and said, 'I don't feed animals in my house.' So, you know, I skedaddled on out of there and we all sat down at the table."
On having Bush's trust as a photographer
"I was fortunate to have developed the trust and personal relationship with President Bush during the years when he was vice president. I was just a known figure that was going to be there, and in the Oval Office — especially during the beginning of the Gulf War — there were a lot of highly classified meetings that I was in, and they trusted me. I would take the photos, and it was an incredible time."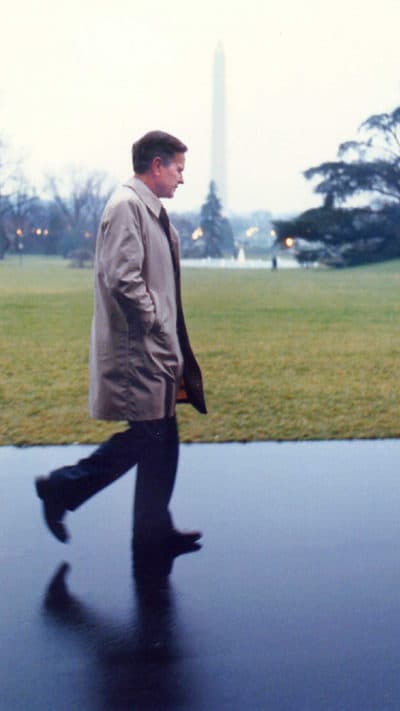 On how the "wimp factor" label affected Bush, and whether Valdez ever chose to not photograph Bush during moments when he lost his temper
"No, but that 'wimp factor' thing, he was really disappointed. The evolution of that [Newsweek] cover, he was going up to Kennebunkport and he saw in The Washington Post style section that one of the reporters from Newsweek was going to a wedding up there, and so he invited the reporter to fly up — and it may have been on Air Force Two. They land and they go to the house, had lunch, and a nice time. And then the reporter leaves and goes off to the wedding, and then the next week, that cover comes out, and it was like, where does that come from, when you have a combat decorated war veteran, and then somebody says, 'Oh, this guy's a wimp.' It was like, are you kidding me?"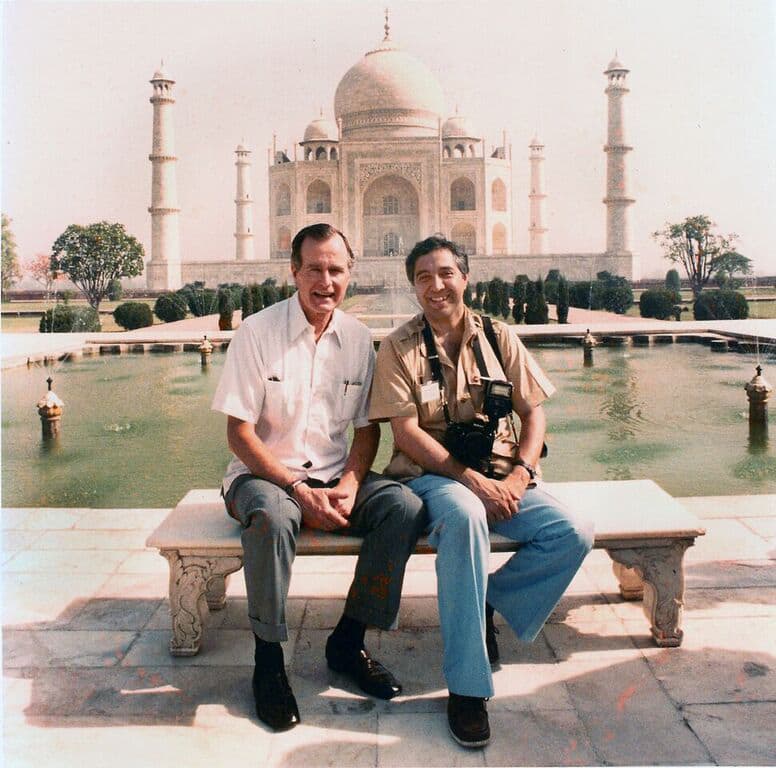 On the last time he saw Bush, and how Barbara Bush's death impacted him
"Two or three years ago I was visiting with him in Kennebunkport, and we had a little bit of time to just sit and talk, and kind of laughed and reminisced about things. And then the last time I actually saw him was at the funeral of Barbara Bush, and then a day or two after that, he went into the hospital and I thought to myself, 'Wow, this guy has a broken heart.' "
---
Savannah Maher produced and edited this interview for broadcast. Jack Mitchell adapted it for the web.
This segment aired on December 5, 2018.