Tribal Media Outlet Loses Free-Press Protections
Play
This article is more than 4 years old.
Mvskoke Media — a print and broadcast outlet that covers tribal affairs for the Muscogee (Creek) Nation in Oklahoma — was considered the gold standard for press freedom in Indian Country until last November, when the nation's chief and council placed the outlet under the control of the executive branch.
"To say that it's independent news when the managing editor sits under tourism and recreation, which sits under the secretary of the nation and commerce — all of those people answer to the chief," Sterling Cosper (@CosperSterling), the former manager of Mvskoke Media who resigned in protest, tells Here & Now's Peter O'Dowd.
Chief James Floyd has maintained that Mvskoke Media remains independent despite being in his control.
"I have remained dedicated to upholding the rights of Mvskoke Media's free press," Floyd said in a statement released last Friday, after he vetoed legislation that would've restored the outlet's editorial independence.
"I'd ask, for the larger audience," Cosper says, "if [President Trump] said that, would you believe him?"
Interview Highlights
On why Mvskoke Media was placed under the control of the Muscogee (Creek) Nation's Executive Branch
"I will say that the reasons have kind of changed. The first stated reason by one of the council reps that was a co-sponsor of the repeal was that there was just flat too much negative coverage. The chief that signed the bill and later just recently did the veto, in the veto message, we're hearing a lot about financial concerns."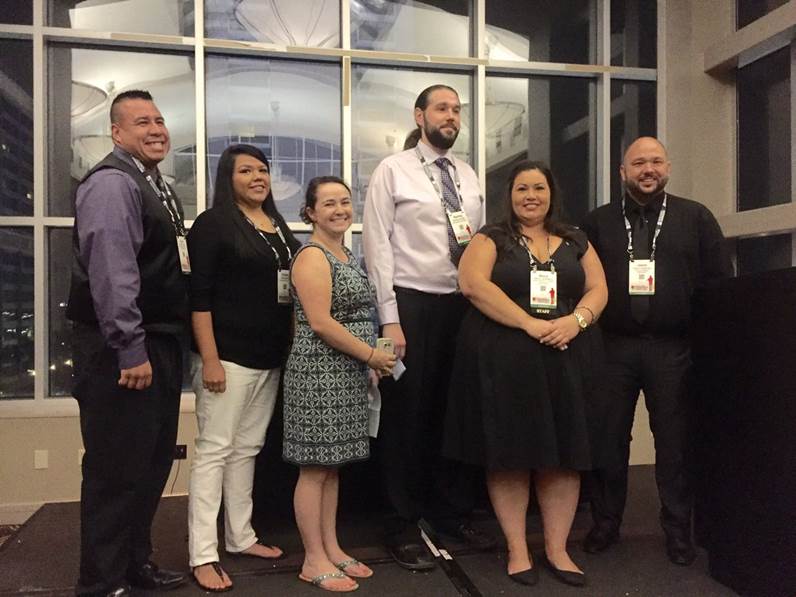 On what Mvskoke Media's news consumers stand to lose
"Now it's basically sitting on outside media to find a story big enough that really warrants coverage. But it's important to understand that [Mvskoke Media's staff are] citizens, we understand the government. And also we have our finger on the pulse of the nation all day long."
On why it matters that tribal nations have their own independent media outlets
"A lot of [tribal nations] are in similar circumstance as us in the sense that outside media is not full-time dedicated to covering what's going on with their tribes. Also because of maybe how their societies are set up, they really don't have a good economy or whatever to support a robust department that reports on the government.
"So this is kind of the reason behind some of these tribes that do have tribally funded media outlets — when a scandal breaks, all of the sudden they see an outside media department covering a story that their media department isn't. That's what happened with us and that's why folks a started looking at, well what is the nature of the press? And maybe should we do something different to make sure they're in a position of protection where they can properly cover what's going on in our tribe day to day."
On the unique financial challenges of running a tribal media outlet
"People are going to buy advertising in an outlet that really pertains to them or their customers at the end of the day. And there's not a lot of broad shareholders all the time that are robust enough to finance that kind of operation.
"As far as what the answer is, I really don't know. That's the thing. We had a free-press bill that structurally separated us from the government. At the end of the day we just need to decide that this is important for the tribe. And if they see the importance of this, we need to find a way or at least all agree that it needs adequate funding to do its job."
On whether he'll stay in journalism
"Well it's hard to say. You know, that's what I'd like to do. At the end of the day I just need to get some income coming in. But I always said even if I resign, if my title doesn't reflect that I'm a journalist, just the act of protesting an unethical journalistic model still made me a journalist whether I was doing that day to day or not."
---
Savannah Maher produced this interview, edited it for broadcast and adapted it for the web.
This segment aired on January 11, 2019.