San Juan Mayor Carmen Yulín Cruz Weighs In On Trump Attacks, Need For Puerto Rico Aid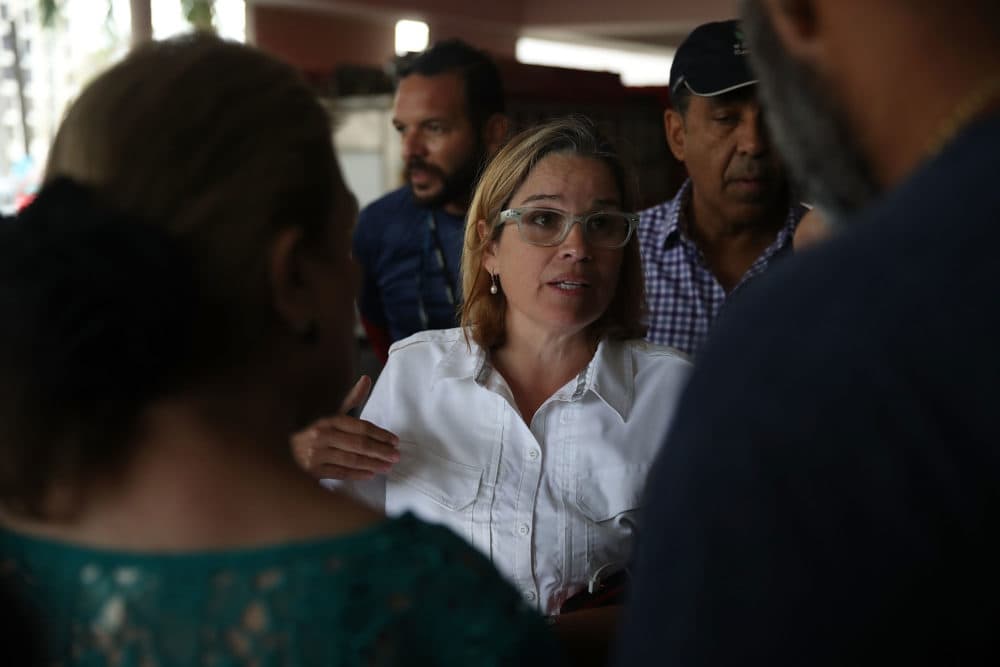 Editor's Note: Due to a scheduling issue, this segment did not air on April 5 as planned.
A $13 billion disaster aid bill was held up this week in the Senate because of a fight over funding for Puerto Rico. Democrats have been pushing for more money for the island, a U.S. territory, as it recovers from Hurricane Maria, but President Trump has refused, criticizing the leadership of Puerto Rico for doing a "poor job" of bringing the island back to health.
Here & Now's Peter O'Dowd speaks with San Juan Mayor Carmen Yulín Cruz (@CarmenYulinCruz).