Molly Shannon's Emily Dickinson Is No Reclusive Spinster
10:56
Play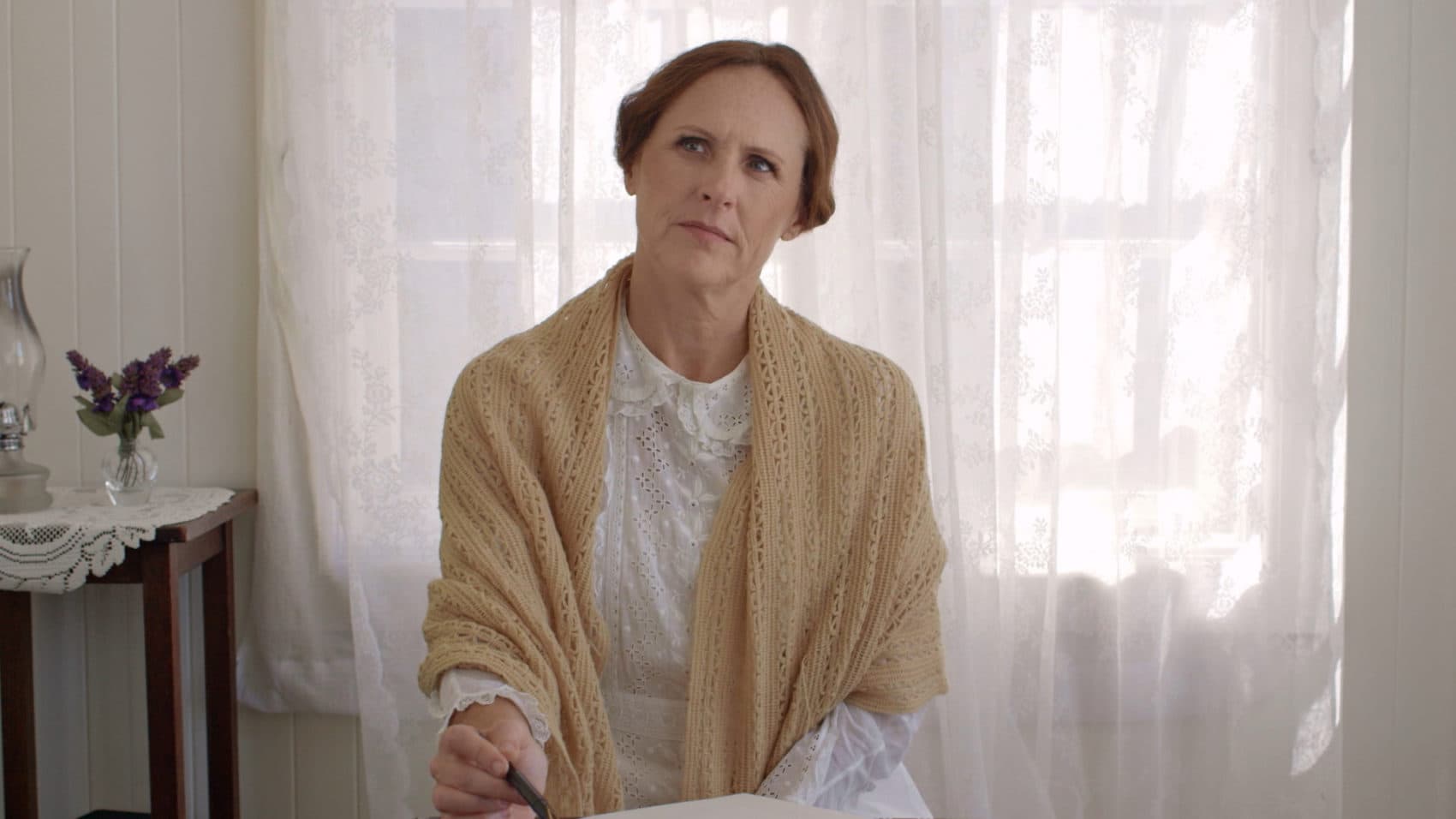 This article is more than 1 year old.
In the new film, "Wild Nights With Emily," the poet Emily Dickinson, played by Molly Shannon, is a woman desperate to be published.
But that's not how she is usually remembered. Dickinson is often recalled as a reclusive spinster, writing her little poems on the back of gingerbread recipes in her bedroom in Amherst, Massachusetts, and hoping that no one would ever see them.
But Dickinson's literary legacy was actually shaped by those who knew her least. Shannon tells Here & Now's Robin Young that she and writer-director Madeleine Olnek, her friend since the two were students at New York University, wanted to do this film to shed light on Dickinson's airbrushed history.
"I, like a lot of people, just grew up with that notion that she was a very frightened woman who spoke to people through walls with no desire to have her voice heard in her lifetime, wanting her poetries burned upon her death. So I have to be honest I wasn't that interested in her," Shannon says. "And then Madeleine and I, with this movie, really wanted to tell the truth about her life that these notions that we have about her just are not true."
The film also explores Dickinson's relationship with her sister-in-law Susan, who she referred to in many of her poems. But her name was erased by another woman, Mabel Todd, who had a lengthy affair with Susan's husband, Emily's brother, after Dickinson died.
"She also often, when she would come across a word she didn't like in Emily's poems, she would just change that word," Olnek says.
Interview Highlights
On why setting Dickinson's story straight is important 
Madeleine Olnek: "One reason it's important for me is she's held up as one of our country's greatest poets, and a lot of people look to her and they look to how she lived to give them a path. What was interesting was that after the first book of Emily Dickinson's poems came out and this was in the 1890s, women just started showing up at the Dickinson homestead and asking, 'Is this where the lady poet lived?' Because they wanted to look and see literally how did she live that she was able to create these great poems? How did she do it?
"But it's also important because we're having a cultural moment, I think, since the election of Donald Trump, we're willing to acknowledge as a society that we're all paying a real price for not having truthful and genuine images of women and a lot of that happens in history, how histories have been erased of women. By restoring Emily we understand so much about what her journey was like as a writer, and she becomes an actual person to us as opposed to a very twisted ... myth."
"It's important to shed light on the fact that Emily Dickinson was this super gifted writer who was experiencing rejection at many levels."

Molly Shannon
On embodying Dickinson in this film
Molly Shannon: "Well, I think she was so hungry to be published. It's important to shed light on the fact that Emily Dickinson was this super gifted writer who was experiencing rejection at many levels. So this could serve as an empowering role model to modern female writers with similar struggles currently. She was really actively making little poetry books, meeting with [The Atlantic Monthly editor Thomas Higginson], just really hungry to get published. But this image that we had of her as if she was a frightened woman who spoke to people through walls is just not correct. And I think the idea that we have of her that she didn't want to be published sabotages women today who are struggling to get their voices heard, when in reality she's a real LGBTQ role model, trailblazer, hero."
On relating to Dickinson as a woman in a male-dominated field 
Shannon: "Madeleine and I went to NYU drama school together, and I created Mary Katherine Gallagher in an exercise Madeleine directed and wrote this show called 'The Follies.' And she was like, 'Just make up a character and come through the door. Make up any character you want, and I'm going to be this tough director.' Then I just made up, 'Hi, I'm Mary Katherine Gallagher,' and that's how the character was created. So to make a long story short, years later cut to I've been developing that character after NYU and stage shows, and then when I got to 'Saturday Night Live,' I knew that character worked because I'd done it in a stage show. But I was like trying to get it on air, and I would show the character to writers, and I'd show the sketch, and they'd go, 'You know, the reason this can't work is because this isn't really a joke.' So I was a lot like Emily Dickinson. And then I brought it to another guy and I said, 'I do this character in my show,' and they go, 'Uh, it's not going to work because of this.'
"They ended up putting it in the show, but I think they didn't really know what it was going to be physically. So I remember for the dress rehearsal, it was like at the bottom of the, you know, for the dress rehearsals, they put the sketches they think are the hottest at the top and then they put the stuff they're not as into at the bottom. So it was at the very bottom, and I went on and it went great. It just went so well. And then I remember going into Lorne Michaels' office between dress and air, when you see what's made it onto the live show — you see the cuts and then what's made it — and Mary Katherine Gallagher got moved from the bottom of the show to the top. And was like, 'Yes!' So the scene where Emily is trying to sell herself to Higginson, of course I relate to that. I relate to her hunger. She sent 90 poems to Higginson who was the editor of The Atlantic Monthly. She made DIY poetry books. She sent a huge amount of work in the mail to the Roberts Brothers. She was up against the male establishment, the oppressive sexist establishment, and so we really examine this sexism through the lens of comedy."
---
Emiko Tamagawa produced and edited this story for broadcast with Todd Mundt. Samantha Raphelson adapted it for the web. 
This segment aired on April 11, 2019.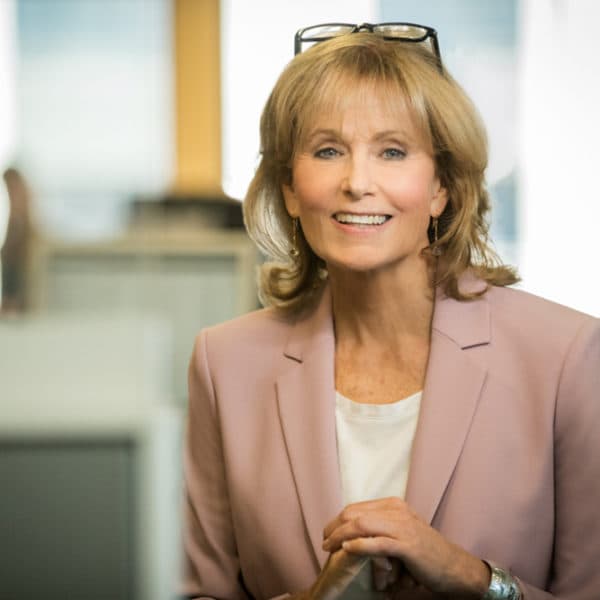 Robin Young Co-Host, Here & Now
Robin Young brings more than 25 years of broadcast experience to her role as host of Here & Now.