Christine And The Queens On Performing Live, Sexuality And 'Questioning The Norm, Always'
11:38
Play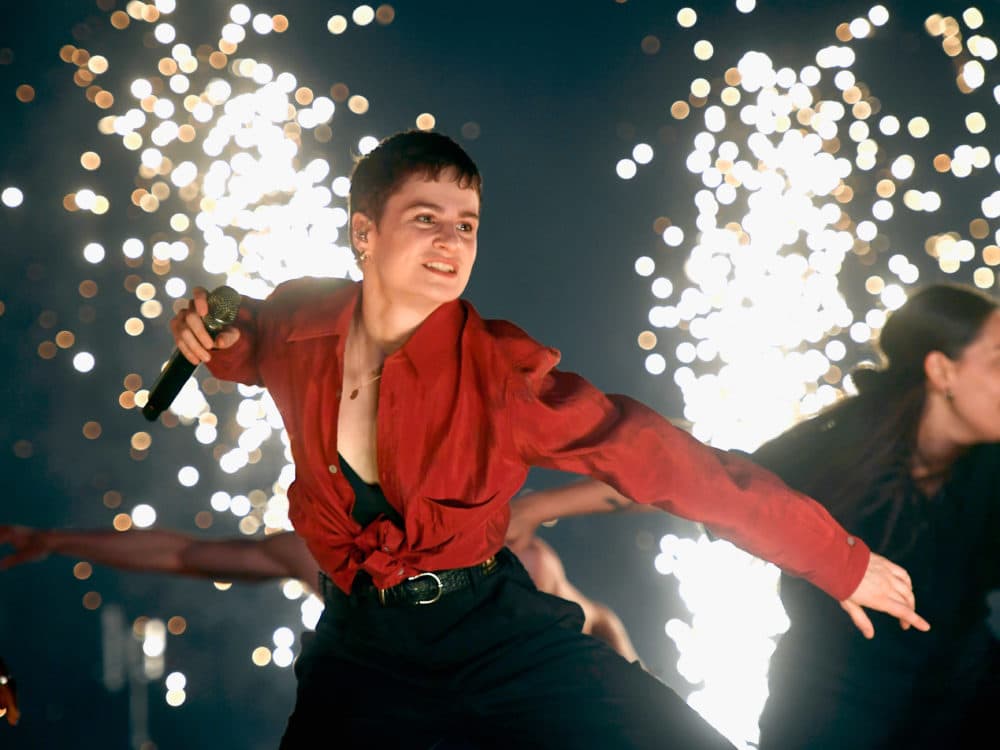 Christine and the Queens and her theatrical, electro-pop performances are breaking out of France and hitting the world stage. The French native is touring all summer after the release of her latest album, "Chris," last September.
The musician, whose real name is Héloïse Letissier, says she thinks of the moniker used for the album's title as a way to describe the "weird," freeing feeling of performing onstage.
"I guess Chris is just the name I'm putting on my most audacious, daring version of myself," she tells Here & Now's Jeremy Hobson.
Listeners might be familiar with Chris' track "Tilted," named one of the best songs of 2015 by Time Magazine and which she recently performed at Coachella. She says the song is an exploration of queer identity.
"I think 'Tilted' means out of balance, slightly out of the norm — and out of it because you are made to feel out of it, because of really narrow ways of existing," she says. "And I think being queer for me is questioning the norm, always."
Interview Highlights
On how music and performance have changed her life
"I think when I decided to perform on the stage and sing, it shifted my whole life. I was a theater kid before — I studied stage design and I wanted to be a stage director. But I think the great shift was when I decided to be myself on the stage and own everything I could be on the stage. So ... I think before I was a bit shy and a bit self-conscious and I was fearing a lot of things and now it's getting better."
"I think being queer for me is questioning the norm, always."

Christine and the Queens
On the meaning behind her song "Tilted," off her debut album "Chaleur humaine"
"When you do pop music there is so much theatricality that it can become really playful to question the norm. And it's actually important not to be digested by the same system that made you feel once an outcast. But I think, being queer for me just helped me embrace the differences I could have and the awkwardness and what was made to feel like, as flaws, you know, there is a way to embrace yourself way more."
On identifying as pansexual
"It's just who I am. I don't have love stories depending on the gender of the person facing me. I kind of — I had different experiences with different ways of defining yourself. I even had partners who didn't want to define themselves. It doesn't make any sense to me to just put a gender on someone so I just, I don't think like that."
On recording many of her songs in both French and English, and the nuances of translating them into each language
"It's fun because it really depends on the record, actually. I remember on my very first album, called 'Chaleur humaine,' some songs were written first in English and then I translated them in French. And on that second record, 'Chris,' it's true that because I was working on like more uptempo, funky energies I was really interested in working the French before because it was more a challenge to make French sound good on a G-funk track, for example, and then I went back to English.
"I think it's a good crash test for a song if I decide to translate it because if I really know what I'm talking about and what I want to convey it's actually not that hard because I just find a different way to address it. I think the different languages just bring a different angle to the track, which is quite delicious to work on. And if I don't really know how to translate the track, then it's probably a sign that I don't really know what I'm talking about. I don't know if I will do it every time like that because it's really like a two-headed record, this one. And also, it makes me work on the musicality of language. So I can bring, for example, some English-sounding atmosphere to French and vice versa."
On her high-energy live performances and staying in shape for so much dancing
"It is difficult. It's actually a constant work in progress and you're always — like in between the moments I tour, if I don't do like cardio and things like that, I immediately lose what I gained touring. I mean, it's something I always wanted to work on and achieve and I hate the idea of doing playback, so even if sometimes I'm really out of breath, I keep on going because I kind of want people to see something real happening on stage. I always think of what I want to see as a music lover also and I just want to see someone trying on stage very hard."
On whether Americans understand her music more than French people
"I think the Americans get the second record a bit more in the way that it's an exploration of sensuality and empowerment. I think that the empowering dimension of the second record in France was a bit missed. I grew up with really hybrid tastes. I think my hybridity makes me sometimes more understood elsewhere. But I think in America people got the exciting vibe of the second record, like a celebration of life and desire."
On when the next album is coming
"I'm working on new tracks right now. I don't know if I'm going to release a classic album but I might have something ready for next fall. Maybe a smaller format. Maybe an EP, something like that."
---
Ciku Theuri produced this interview and edited it for broadcast with Kathleen McKenna, and adapted it for the web.
This segment aired on May 28, 2019.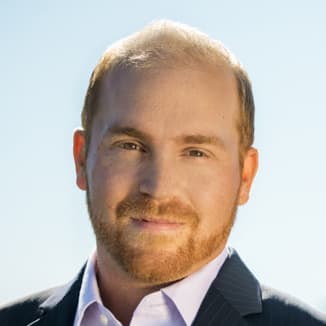 Jeremy Hobson Co-Host, Here & Now
Before coming to WBUR to co-host Here & Now, Jeremy Hobson hosted the Marketplace Morning Report, a daily business news program with an audience of more than six million.