DACA Recipient Reflects On Path To Graduation: 'I Could Have Easily Been One Of The Children At The Border'
05:45
Play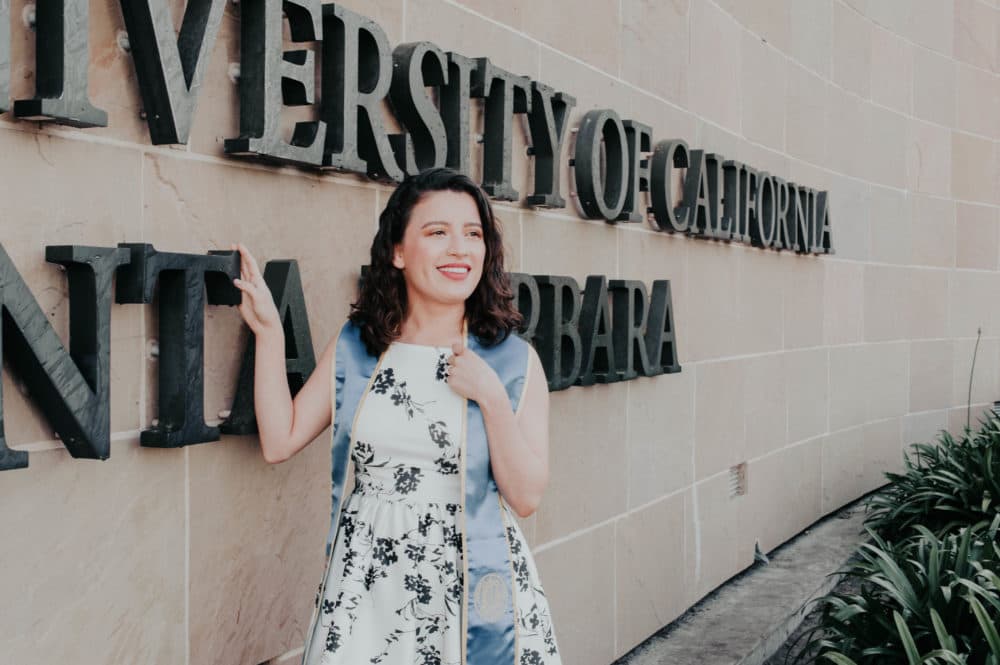 Not only is University of California Santa Barbara senior Maria Zavala a soon-to-be first-generation college graduate and full-time student worker, she's also a DACA recipient who's financially supporting herself.
Zavala was just a toddler when her parents illegally migrated to the U.S. from Honduras in 2002. She says that while living in California, she excelled in elementary school despite the fact she was learning English for the first time. She says she graduated from high school with a 4.0 GPA.
But when the time came to consider attending college, there were few options available to her.
"I honestly was not sure whether I could go to college or not. At the time, there wasn't any DACA," she says.
So when DACA — the Obama administration's Deferred Action for Childhood Arrivals program — was initiated in 2012, there was a glimmer of hope for Zavala to go to college. The U.S. holds nearly 700,000 active DACA recipients as of August 2018, according to the most recent data from U.S. Citizenship and Immigration Services.
For Zavala, gaining a two-year period of deferred action from deportation and becoming eligible for a U.S. work permit was just the first step toward higher education. She still had to determine whether dedicating four years to her studies would be financially feasible.
"Fortunately though, in 2013 is when the California Dream application came about and I was able to apply for financial aid and so that just made many other things possible for me," she tells Here & Now's Jeremy Hobson.
She describes the college journey as a "rough road" — especially "working full time while going to school full time" — but says she's excited for the next step in her life and career. She says her dream job would be working in a position where she can give back to others, specifically "other individuals that are stuck in my similar situation."
"I just got really lucky to be able to be where I am today. For example, I could have easily been one of the children at the border and the fact that I was able to make it here and be as privileged as I am, I think that's just absolutely crazy," she says, "and so I really want to work for private [organizations] and be able to assist others."
Interview Highlights
On being the first in her family to graduate college
"I really can't describe how I feel. I feel like I have gone through so much during this entire process, starting with what colleges to select [and] whether it was financially feasible to be able to attend college. It was quite a rough road. But I'm glad that I was able to make it through and I'm just really excited for what's next."
On the debate around current DACA recipients in the U.S.
"That was a conversation I had to have with myself because when Trump had announced that the DACA program was going to end, I really wasn't sure what it was that I needed to do. I decided to stay though. I work as a student — most of us DACA recipients do work. We just really prayed for something good to come out of this. And I mean luckily, we still have DACA and I'm still able to work. … I'm just waiting until I graduate to be able to just work full time and not have to worry about school as well. But whether I'll be able to continue to work through DACA years from now, I really don't know, but having a savings account is definitely very important to me. So that's what I'm doing right now, saving money, hoping for the best but honestly expecting the worst, unfortunately."
On whether her student peers knew about her citizen status
"So some of them did. I did receive some text messages of, 'You'll be fine.' But being that they are citizens, I just don't think that they understood what was at stake here, where I basically support myself. I have been supporting myself since high school. My mom has always been an emotional support but financially, most DACA recipients, their parents are very low income. And so it's really hard to support an entire family. Having to go back to a country where I haven't been since I was 3 years old, ... The turmoil that's happening in Honduras right now, all the uncertainties, that was very scary, which I don't think my friends really understood or grasped."
On her college debt
"In the state of California, students who apply for the California Dream application are eligible for loans, but they are considered state loans. ... I'm only graduating with $15,000 in debt, which is definitely lower than the average."
---
Ciku Theuri produced this interview and edited it for broadcast with Todd Mundt. Serena McMahon adapted it for the web.
This segment aired on May 29, 2019.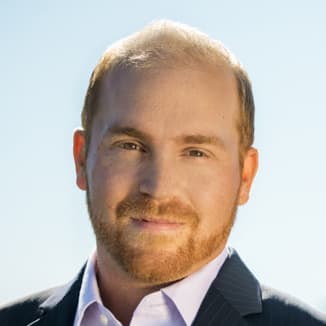 Jeremy Hobson Co-Host, Here & Now
Before coming to WBUR to co-host Here & Now, Jeremy Hobson hosted the Marketplace Morning Report, a daily business news program with an audience of more than six million.