Video Games Industry Roils Over Hong Kong Protests And Ties To Chinese Government
05:16
Play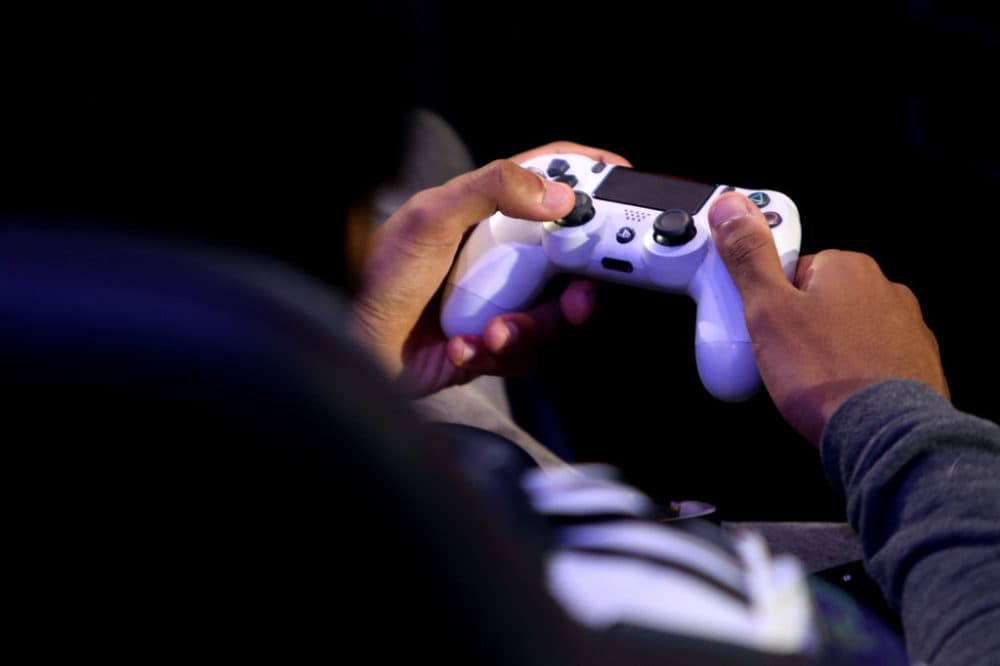 Brian Kibler resigned from his role as a commentator at popular gaming convention BlizzCon after video game company Activision Blizzard suspended another player for verbalizing his support for protesters in Hong Kong.
Pro-gamer Chung Ng Wai, who goes by the name Blitzchung, made the comment earlier this month during an official interview after he won a match in a tournament for the digital card game Hearthstone, Vox reports. He recited a slogan of the protest — "Liberate Hong Kong, revolution of our time" — while wearing goggles and a face mask, which protestors often wear to hide their identities.
In response, Activision Blizzard announced it would suspend Chung for a year and force him to give up thousands of dollars in prize money, as well as fire the commentators who interviewed him. The company also banned him from the Grandmasters League, which Kibler says is like the professional league for Hearthstone.
Kibler is a pro-gamer and commentator himself, and he had a contract to provide commentary for the finals of the Grandmasters League this Saturday. He says this "overreaction" prompted him to take a stand against the company's decision.
"When I saw the response, I just felt like it was completely out of line with what he had done, even if there was an understandable desire to keep their broadcast under control," he says. "They responded in such an extreme way that I didn't want to be associated as a representative of that decision."
Even if the company doesn't want people making political statements on its platform, the severity of the initial punishment was not warranted, he says.
The company reduced Chung's punishment to a six-month suspension that lines up with the start of the next season of Grandmasters, so he'll be able to compete, Kibler says. His title and prize money were also partially restored.
Activision Blizzard is in the midst of trying to get its new Call of Duty game approved for release in China, which sparked speculation that a desire to access the Chinese market prompted the company's response to Chung's comment.
The Asia-Pacific market only accounts for 12% of the company's revenue, but China has the largest mobile games market in the world. One of the biggest gaming companies in the U.S., Activision Blizzard owns popular games like World of Warcraft and made $7.26 billion in revenue in 2018, according to MarketWatch
A bipartisan group in Congress, as well as employees of Blizzard, have denounced the company and called for the player's full reinstatement.
In a statement, Activision Blizzard's president denied that business relationships in China played a role in the decision, but Kibler says he thinks it's clear there was "something else going on" that the company hasn't acknowledged.
He questions whether someone who made a statement about politics in the U.S. would be hit with the same degree of punishment.
The protest in Hong Kong began in June over an extradition bill, which was formally withdrawn on Wednesday and has become a broader demand to protect the city's democratic political system from mainland China's control.
This incident falls in a long line of recent controversies surrounding the Hong Kong protest and Chinese censorship. Earlier this month, China's state broadcaster canceled plans to show a pair of NBA preseason games in the country after Houston Rockets general manager Daryl Morey tweeted support for the protests in Hong Kong.
Days later, South Park released an episode that critiques Chinese censorship and companies that still do business there called "Band in China" — which was subsequently banned in China. The creators of the show then released a mock apology on Twitter saying that like the NBA, they welcome Chinese censorship because they "love money more than freedom and democracy."
German-Russian DJ Zedd has said he was banned from China after liking a tweet relating to the South Park episode, CNBC reports.
Plus, this week, YouTuber PewdiePie claimed his content was banned in China because he said the country's president looks like Winnie the Pooh in a recent video.
For Kibler, working with Activision Blizzard again in the future is a possibility because it acknowledged the mistake and weakened Chung's punishment.
But he's sticking to his own decision to skip Saturday's tournament — even though it will cost him a paycheck.
"I still intend to sit out the broadcast at BlizzCon for the Grandmasters finals simply because I think that their initial response was so out of line," he says. "I feel like there has to be some sort of real consequences to getting it that bad the first time."
---
James Mastromarino and Alexander Tuerk produced this story and edited it for broadcast with Kathleen McKenna. Allison Hagan adapted it for the web.
This segment aired on October 23, 2019.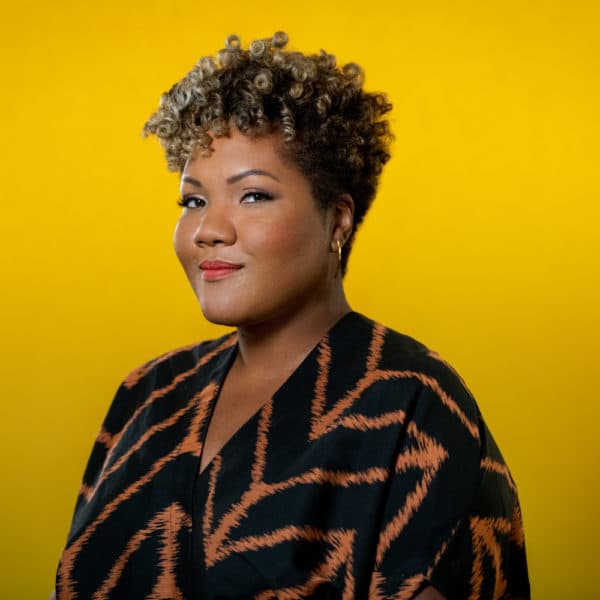 Tonya Mosley Co-host, Here & Now
Tonya Mosley is the LA-based co-host of Here & Now.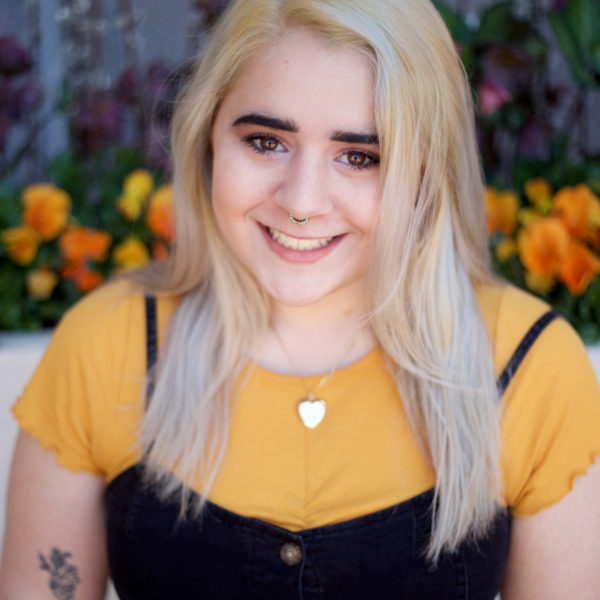 Allison Hagan Digital Producer
Allison Hagan is Here & Now's freelance digital producer.