Bianca Andreescu On Winning U.S. Open And Making WTA Finals
05:56
Play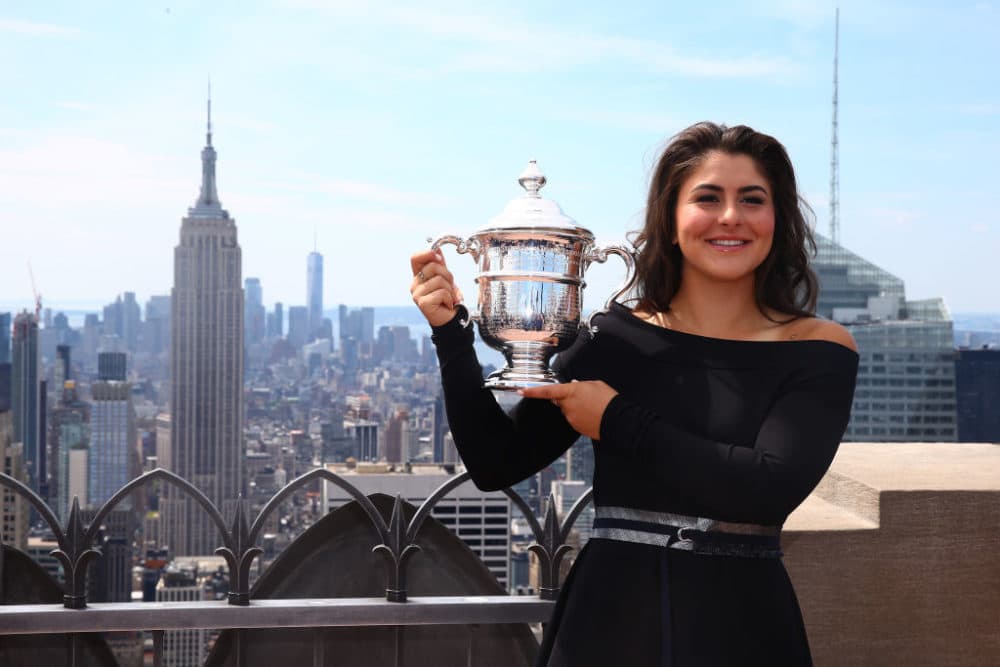 Canadian Bianca Andreescu started off this year the 152nd best tennis player in the world and the 19-year-old has since risen to fourth place.
Andreescu became the first Canadian to win the Rogers Cup in 50 years this August and she's defeated big-name players like Serena Williams. As she prepares for the WTA finals in China, she says her success hasn't come without hardship.
The U.S. Open winner suffered a shoulder injury last March that kept her off the court for part of the 2019 season. She had to pull out of the Miami Open and played one match at the French Open before withdrawing.
She looked at her injury as a challenge and considered how to heal by improving different aspects of her life, she says. She believes changing her diet and improving her tournament schedule helped her continue with her success.
"[I'm] starting to realize that I am able to accomplish my big dreams and play amongst all of these top players and actually beat them," she says. "So hopefully I can continue with this momentum for a while."
Injuries prompted a viral moment at the Rogers Cup in Toronto between Andreescu and Williams, who Andreescu beat at the U.S. Open.
When Williams burst into tears after dropping out of the tournament finals because of back spasms, Andreescu walked over and consoled her opponent instead of celebrating her victory — a display of true sportsmanship.
Andreescu says she didn't expect the "very special moment" to receive so much attention from the media.
"I thought that it would be a normal thing for anyone to do that," she says. "I felt for her so my first instinct was to give her the biggest hug possible."
At the U.S. Open, Andreescu says she did better than expected against Williams thanks to the four matches they played together Rogers Cup finals.
Since Williams is a "very big hitter" who "likes to have short points," Andreescu tried to keep the ball inside the court as much as she could.
The crowd was rooting for Williams, so Andreescu tried not to pay attention to it aside from the few Canadians she saw that helped her spirits.
"I knew how I would feel before the match so I think I controlled my emotions a lot better at the U.S. Open," she says. "I just stuck with my game plan."
One thing that wasn't part of Andreescu's game plan is how much her career would inspire other young people with big dreams.
When she was on a plane, Andreescu was handed a note on a napkin from a stranger.
The note's fellow Canadian writer thanked Andreescu for inspiring their two young daughters, who don't play tennis, to believe they can achieve anything.
Andreescu embraces being a role model, though she didn't expect this responsibility.
"When you dream of becoming number one in the world, winning Grand Slams, you don't think of the impact you can bring into other people's lives," she says.
Serving as a role model can be overwhelming sometimes, she says, but using her platform to inspire others is now one of the teen's many goals.
"I just try to bring out the best in myself on and off the court because I remember when I was young, I looked up to so many people," she says. "So I'm I guess I'm trying to be that person for young girls and boys."
---
Marcelle Hutchins produced and edited this interview for broadcast with Kathleen McKenna. Allison Hagan adapted it for the web.
This segment aired on October 24, 2019.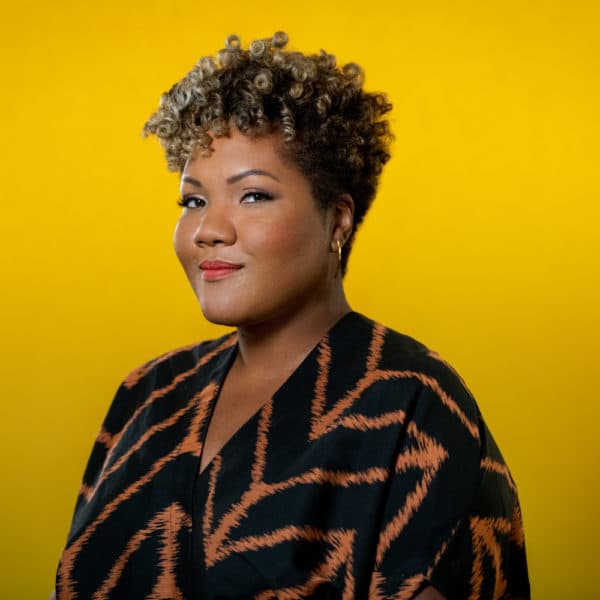 Tonya Mosley Co-host, Here & Now
Tonya Mosley is the LA-based co-host of Here & Now.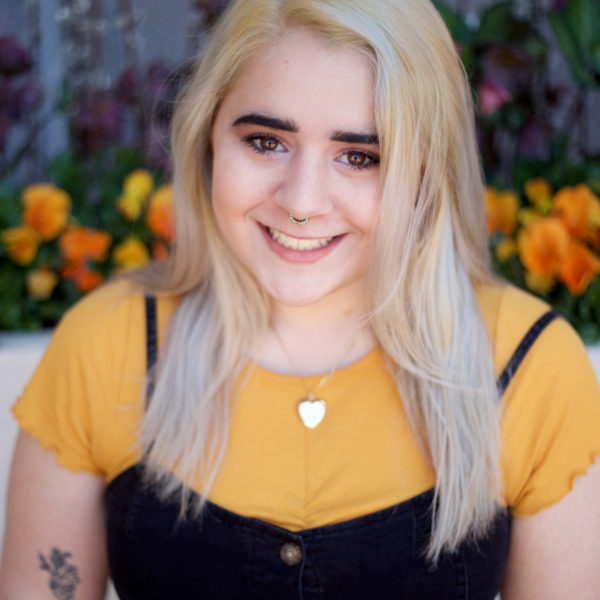 Allison Hagan Digital Producer
Allison Hagan is Here & Now's freelance digital producer.