Judd Apatow Remembers Garry Shandling With The Comic's Own Words
11:03
Play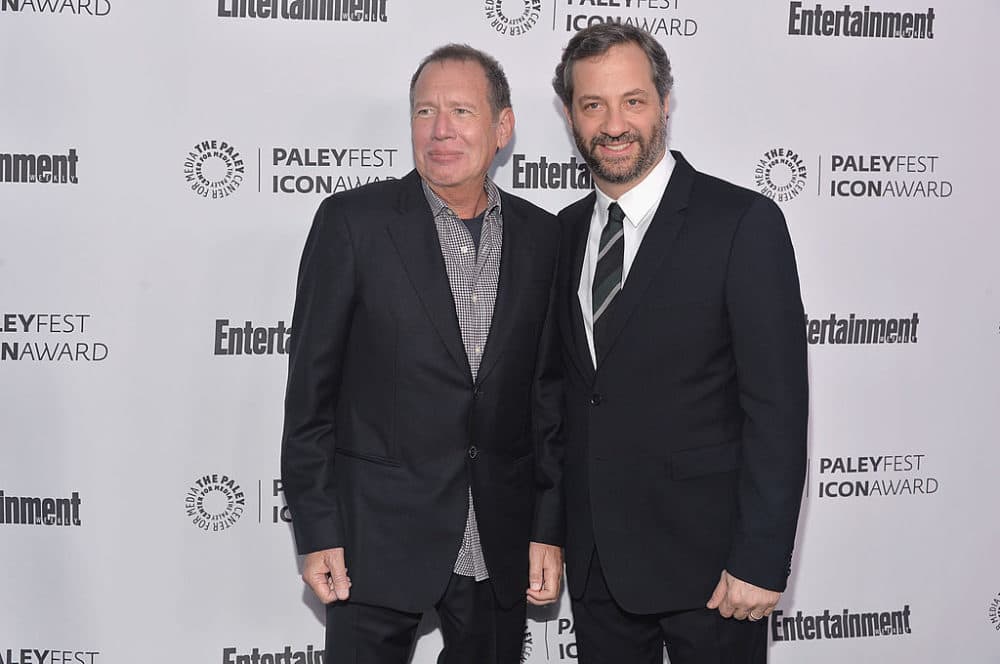 When Judd Apatow was a teenager, he would bamboozle famous comedians into coming on his radio show by pretending it wasn't for a high school radio station.
That's how he first spoke to the man who would become his mentor — the late Garry Shandling, who died in 2016 at age 66 from pulmonary thrombosis.
"It was a few weeks after he had hosted 'The Tonight Show' for the first time, which is a big deal for a young comedian," he says. "And I had this great chat with him. He was hilarious."
Shandling was best known for "The Larry Sanders Show," a comedy that took the audience behind the scenes of a fictitious late-night talk show.
On top of his groundbreaking career as a comic, Shandling was a mentor to others, including writer-director Apatow after the two met several years later when Apatow was hired to write jokes for Shandling's role as host of the Grammy Awards.
When Shandling died, Apatow went to his house and found boxes of the photos, journals and jokes that make up his new book, "It's Garry Shandling's Book." The title takes inspiration from another Shandling sitcom, "It's Garry Shandling's Show."
The book serves as a "scrapbook and an oral history of Garry," he says, packed with jokes from when Shandling was in college and stories from his childhood.
"I loved Garry so much and also I'm a hoarder," he says. "And the idea of all of his stuff just disappearing was not something that I could handle."
Interview Highlights
On Shandling's honest, personal style of comedy
"I think that at some point he realized that the journey in his creativity was to just go deep into himself and share his life and his feelings and his story with other people that made his standup kind of deeper and richer. He had a great joke where he said, 'My friends tell me I have an intimacy problem, but they don't really know me.'
"And so if you look at the body of his work, his standup became more personal and then his television work became more personal. 'It's Garry Shandling's Show' was a very funny, imaginative show where he talked to the camera and revealed the studio audience. And then with 'The Larry Sanders Show,' it was a little more of an exploration of both the inside of a talk show but it was more about show business and ego. And it almost felt like Garry wanted to explore a side of himself that he didn't like. He didn't like that he wanted to be a star. He didn't like that he wanted all the attention. So he created this character, which was even worse than he was, and he made fun of it. It's almost like he was mocking that part of himself that he wanted to get rid of."
On "The Larry Sanders Show"
"I think one of the inspirations for 'The Larry Sanders Show' was that Garry was at 'The Tonight Show' filling in as a guest host. And he sees Little Richard in the hallway and he's very upset about something and having a problem. And he's watching the producer, Peter Lassally, talk Little Richard down from some problem or complaints and that he just found that side of it so funny — that what was more interesting was the stuff happening behind the scenes. And that's what fascinated Garry. He always said that the show was about people who love each other, but showbusiness gets in the way. And I think that was his philosophy for all of his creativity, that it's all about what are the obstacles to love."
On hosting "The Tonight Show" and his self-critical nature
"He really prepared to do this kind of work psychologically. I feel like Garry was ahead of the curve with a lot of what people talk about now in terms of manifesting your dreams, visualizing what you will do in advance the way athletes do. He knew from early on that he wanted to host 'The Tonight Show' and he was aware that he had to be really funny with Johnny [Carson] in order to succeed on that show. And a lot of his preparation was mentally preparing to be loose and funny in the moment. So it wasn't just memorizing his jokes. He had to be in a mental space to be quick and sharp and think of something in that moment. And that, I think, connected to all of his Buddhist ideas about presence and trusting that if you're confident, the great joke will come in the moment."
On Shandling's Buddhist ideology
"I don't know if Garry considered himself a Buddhist, but when you go through his journals, he's writing these reminders to himself and it's like classic Buddhist ideas about, letting go, no mind. And, he'd say the ego desires, desire breeds suffering. And these are classic Buddhist ideas. But they were very important to Garry because he was struggling to figure out a way to be creative and not be an egomaniac and not be obsessed with how people were reacting to him and trying to be successful. So it's interesting because he was this neurotic man who loved talking about the obsession with success. But at the same time, he was constantly saying to himself, none of this matters."
On Shandling's childhood
"We trace his history, right to his earliest days living in Arizona. He had a brother who had cystic fibrosis and the family moved to Arizona for him. And then his brother died when Garry was 10 and his brother was 13. And that really seemed to be a defining moment in Garry's development. The family dealt with it in a way that was not unique to the time. They dealt with it by not talking about it and I think that that really wounded Garry and it didn't allow him to grieve in a normal, healthy way. And as a result, that loss, stayed with him, for his entire life."
On Shandling's difficult relationship with his mother
"His mom was a real character. And when his brother died, it felt like his mom had a really hard time with it and then focused all of her energy on Garry. And I think that engulfment was more than he could handle. He had a lot of jokes about it.
"He won an award once and he gave it to his mom afterward. And she said to him, 'But you didn't thank me on TV.' And he's like, 'But, Mom, I'm giving you the award now. I'm here with you now. Would it be better if I did it on TV?' And she said, 'Yes.' Garry had a joke — he said, 'My mom wants me to have kids, just not with other people.'"
On why Shandling kept his notes over the years
"I think that as a thoughtful, spiritual person and also a single man through much of his life, he developed, you know, a higher voice that talked him off the ledge. Most of his journals are not complaining journals. They're reminders to himself about how he wants to behave. It's almost like he's created this adult voice who's talking to him and just, you know, saying, 'Calm down. It's OK. You know, only love. Only love. You know, just let go.' "
---
Emiko Tamagawa produced and edited this interview for broadcast with Kathleen McKenna. Allison Hagan adapted it for the web.
---
Book Excerpt: 'It's Garry Shandling's Book'
Edited by Judd Apatow
Introduction
When Garry died suddenly we were all lost. I am a hoarder. I try to hold on to everything. My first instinct was to hoard Garry. He had always been my mentor, my friend, and my greatest inspiration in creativity and life. He was not a perfect man, but he was always trying to reach the next level. When I was a young man he handed me a Buddhist book called Catching a Feather on a Fan, and it brought spirituality into my life for the first time. I dealt with this loss by refusing to let go of any of Garry. I am pretty sure that goes against all of the tenets of Buddhism.
Garry had a large home that he built himself and was never entirely comfortable in. The joke with his friends was how he always complained about it. He would hire people to draw up designs about how to fix it, and then would never like them enough to actually move forward. When I entered his house to help deal with his material possessions, I wondered what I would find. He never seemed like the kind of person who kept anything. I didn't see him as sentimental. I remember one year, way before streaming, I got him every episode of Inside the Actors Studio on VHS for his birthday. As I handed it to him, I realized he would never watch it and wondered what black hole it would disappear into.
When I first went through his office it seemed like there wasn't much to deal with, barely a personal photo. All of his awards were in a trophy case he had built next to his washer and dryer. He had a loft above an office next to his garage that had some boxes from his TV-series days.
It felt like he was living his Buddhist life, not holding on to the past, trying to live in the moment. Then I opened a closet and found a stack of boxes. I soon realized that Garry kept everything. He seemed to just chuck items into boxes, then put them in closets and never look at them again. I opened one and found a box of letters Garry had written to his college-era girlfriend. Someone told me that after she died, her parents sent them to Garry. I opened another box and found letters to his parents, his earliest joke notebooks, and reel-to-reel tapes of a young Garry performing his earliest stand-up act alone into a tape recorder.
It went on and on, box after box. His house had no family photos displayed, but there was a box of hundreds of childhood photographs perfectly preserved.
The most important find was a trunk that contained all of his journals since 1978. I quietly debated whether or not I should read them. Twenty seconds later I started reading them. I was afraid I would lose respect for him if I knew all his secrets and deepest feelings. What I discovered was that he was an even better person than I had realized. Decade after decade I just read about a man struggling to figure out how to be more open and loving. There were some details about conflicts with friends, girlfriends, and work associates, but the vast majority of his writings were reminders to himself about the man he wanted to be. In his private thoughts he would constantly remind himself to let go of his ego and to seek evolution as a person. He also had a lot of amazing jokes, many of which never saw the light of day.
In the years before his death he had considered projects that would be based on these journals. I took that as meaning that Garry knew there was wisdom in his journey, which he wanted to share with others. People who have seen our documentary, The Zen Diaries of Garry Shandling, told me how impactful his diary entries were to them. Some even took photos of the screen.
This book is the final major Garry Shandling project. I am very honored to be a part of excavating photos, jokes, journals, script pages, interviews, and anything that I thought would help illuminate this fascinating, brilliant, and kind man. This is the ultimate hoarding of Garry. I hope you enjoy it.
---
Excerpt from IT'S GARRY SHANDLING'S BOOK edited by Judd Apatow, copyright © Judd Apatow. Used by permission of Random House, an imprint and division of Penguin Random House LLC. All rights reserved. No part of this excerpt may be reproduced or reprinted without permission in writing from the publisher.
This segment aired on November 12, 2019.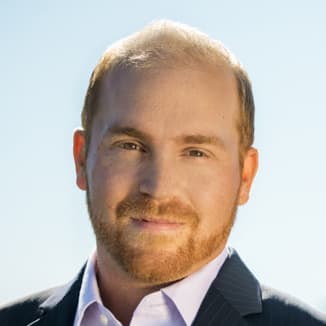 Jeremy Hobson Co-Host, Here & Now
Before coming to WBUR to co-host Here & Now, Jeremy Hobson hosted the Marketplace Morning Report, a daily business news program with an audience of more than six million.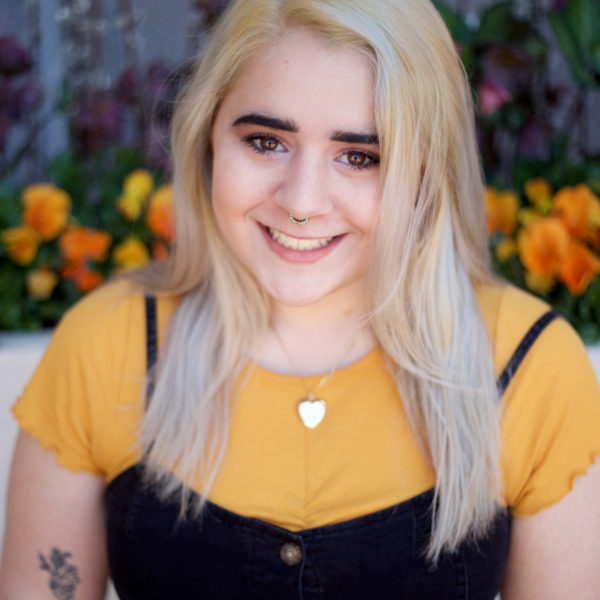 Allison Hagan Digital Producer
Allison Hagan is Here & Now's freelance digital producer.