In 'Thanksgiving Play,' Native American Playwright Larissa FastHorse Tackles 'Wokeness'
Play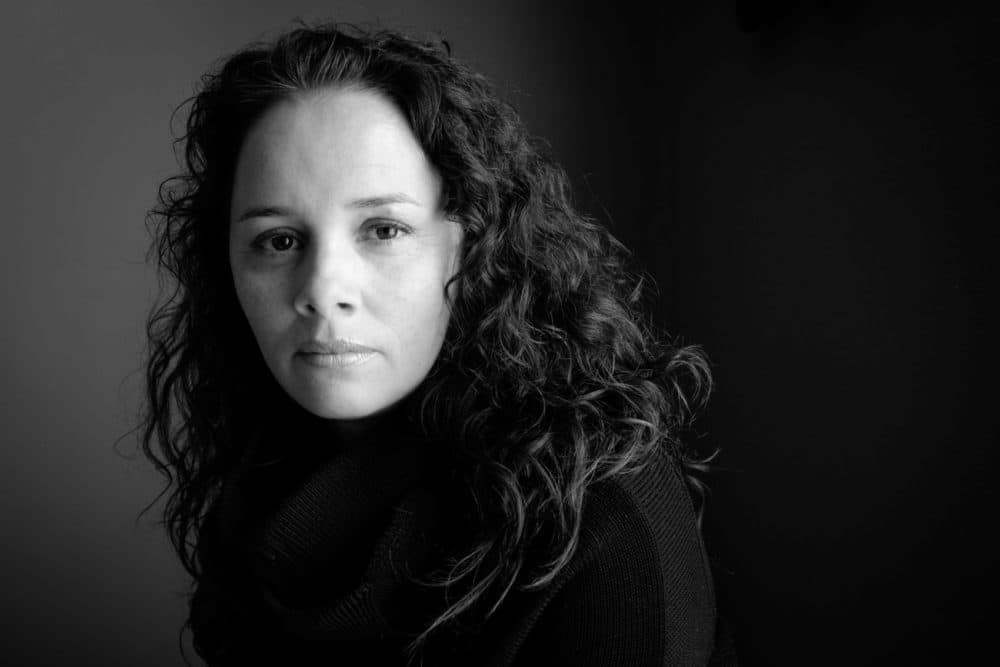 This article is more than 3 years old.
Native American playwright Larissa FastHorse's hit satirical comedy "Thanksgiving Play" takes on wokeness and displays how humor can fuel change by sparking productive dialogue around race and equity.
"Thanksgiving Play" is about four white adults struggling to devise a politically correct elementary school production of the first Thanksgiving for Native American Heritage Month.
The director of the fictional play hires an actor she believes is a Native American to be their cultural compass. The cast defers to this actor for her guidance but it's later revealed she's a white actress who plays Native American characters.
The play challenges the myths surrounding Thanksgiving, FastHorse says, and how celebrating the holiday erases and flattens indigenous experiences.
"To acknowledge indigenous culture and history in this nation, we have to acknowledge complicity," FastHorse says, "and that if you're here, you're on stolen land, however you got here."
The play is running at the Geffen Playhouse Theater in Los Angeles, and it ran last fall in New York. "Thanksgiving Play" is traveling to other parts of the country and American Theater Magazine ranked the play as one of the 10 most produced plays in the 2019-2020 season.
FastHorse says she's happy so many people are seeing the show, but she also considers it her most depressing success.
Almost all of her previous plays required casting at least one indigenous actor to play a role she believes must be played by an indigenous person, she says.
"I was told my plays were uncastable over and over again," she says, "even with one half Native American character — that it just wasn't possible."
But FastHorse says that reason doesn't hold up. She believes people haven't tried to produce plays with Native American actors, so she created this play with an all-white cast to put a spotlight on contemporary indigenous issues.
Through humor, "Thanksgiving Play" takes on the mythology of pilgrims and Indians finding peace over a meal — and also what FastHorse calls "performative wokeness."
The liberal-leaning theater community has helped her succeed in her career as a playwright, she says, but it also tends to favor fostering the appearance of change over embodying real change.
"Lots of really well-meaning white people are in charge of American theater," she says. "Over-striving to do the right thing and not screw up and not make mistake creates this weird paralysis where real change doesn't actually happen."
Preformative change is a problem facing American theater and the liberal left in general, she says.
"Real change is messy and difficult, and has all kinds of mistakes and all kinds of problems and hurts feelings," she says. "And then we find our way through it."
From the Sicangu Lakota Nation, FastHorse says her message is for the white people who often make up the majority of a theater audience, but she also included a few jokes for people of color and indigenous people specifically.
The second half of "Thanksgiving Play" happens when the performance ends and the audience is left to consider why they accept the traditional myth of Thanksgiving — a story FastHorse did not learn herself.
Growing up in rural South Dakota, Thanksgiving was about family, gratitude and celebrating the harvest. She didn't hear the pilgrims and Indians narrative until she was doing research for this play.
As a half Native and half white playwright, FastHorse says her "superpower" is translating experiences and culture of indigenous people to white audiences.
"If everybody loved my work, I'd be really bummed out because I wouldn't feel like I'm doing my job right," she says. "I'm there to get in your head and make you think differently."
---
Cristina Kim produced this story and edited it for broadcast with Tinku Ray. Allison Hagan adapted it for the web.
This segment aired on November 26, 2019.