Durham Councilwoman Builds Affordable Housing Duplex On Her Own Property
05:41
Play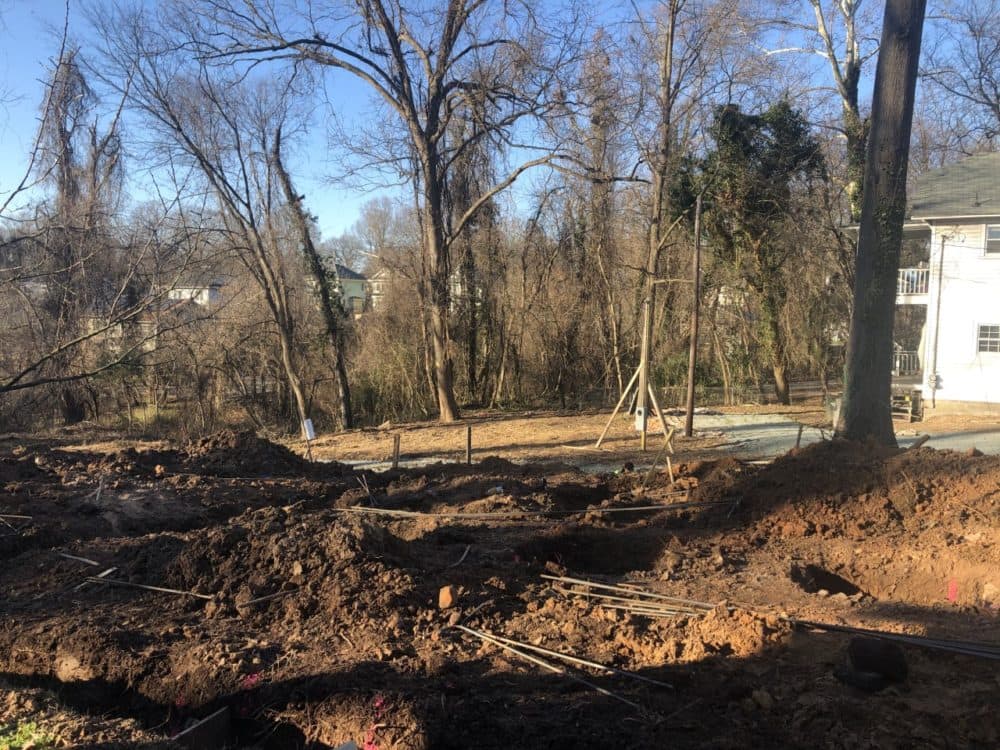 This article is more than 1 year old.
In Durham, North Carolina, one public official is taking the city's affordable housing crisis head-on by developing a duplex in her own backyard.
Jillian Johnson, councilwoman and mayor pro tempore, is trying to combat the city's rising home prices by turning the empty lot next to her home into a house divided into two apartments. The three-bedroom, two-bathroom units will be affordable for people who make 80% of the area's median income, she says.
The property came with her house, she says, which she bought 15 years ago when the neighborhood was much less expensive. The value of her home has tripled since she purchased it, she says.
Durham is home to Duke University and part of North Carolina's Research Triangle Park. Last month, the city passed a $95 million housing bond to help alleviate its housing problem.
The city's biggest issue is growth — "a blessing and a curse," Johnson says.
"We have had a lot of people moving to our community over the last 20 years and so we've seen a really sharp increase in prices," she says. "And then home prices in my neighborhood have also escalated dramatically."
Housing expenditures that exceed 30% of a person's income indicate an affordable housing problem.
Johnson says she's committed to keeping rent affordable and she's going into debt to make it happen. She's borrowing money to build the duplex and hoping rent will help her break-even.
She doesn't anticipate she can break with the rent at 80% of the average median income right away. But since homes in the neighborhood are appreciating quickly, she thinks she can initially subsidize the rent without losing money in the long term.
"I'm not anticipating making money," she says. "That's a commitment that I made to ensure that it's affordable and I'm going to carry through with that regardless."
Developing in a historic district, she's faced regulatory hurdles that demonstrate how hard it is to execute an affordable housing project. Plus, she had to grade-down a steep slope on the plot of land.
Solving Durham's housing problem will require different people coming together to find a variety of solutions, she says. For one, the government needs to fund the construction of new affordable units and redevelopment of the city's existing downtown properties.
But regular people need to help solve the problem, too. Johnson hopes she soon won't be the only one building affordable housing in her backyard: The city is putting together a program to help homeowners finance accessory units like small apartments on their property.
Residents who can't build their own affordable unit can donate to the city's affordable housing trust fund, she says.
"I think that it's important for everyone to do what they can," she says. "This is a very small project, but it's being a part of the solution."
---
Marcelle Hutchins produced and edited this interview for broadcast with Tinku Ray. Allison Hagan adapted it for the web.
This segment aired on December 20, 2019.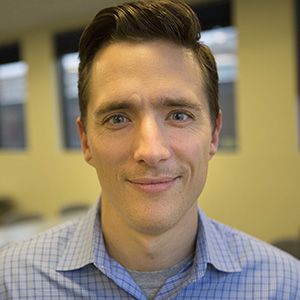 Peter O'Dowd Senior Editor, Here & Now
Peter O'Dowd has a hand in most parts of Here & Now — producing and overseeing segments, reporting stories and occasionally filling in as host. He came to Boston from KJZZ in Phoenix.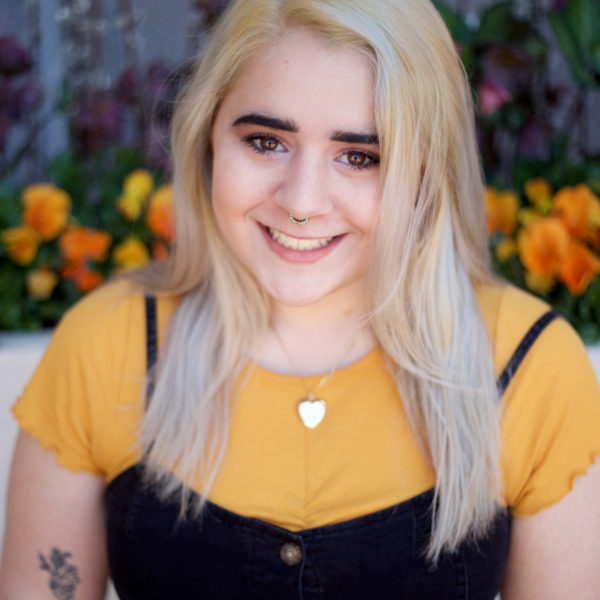 Allison Hagan Digital Producer
Allison Hagan is a digital producer for Here & Now.