In Nevada, A Diverse Electorate Is Building Power Inside Labor Unions
09:49
Play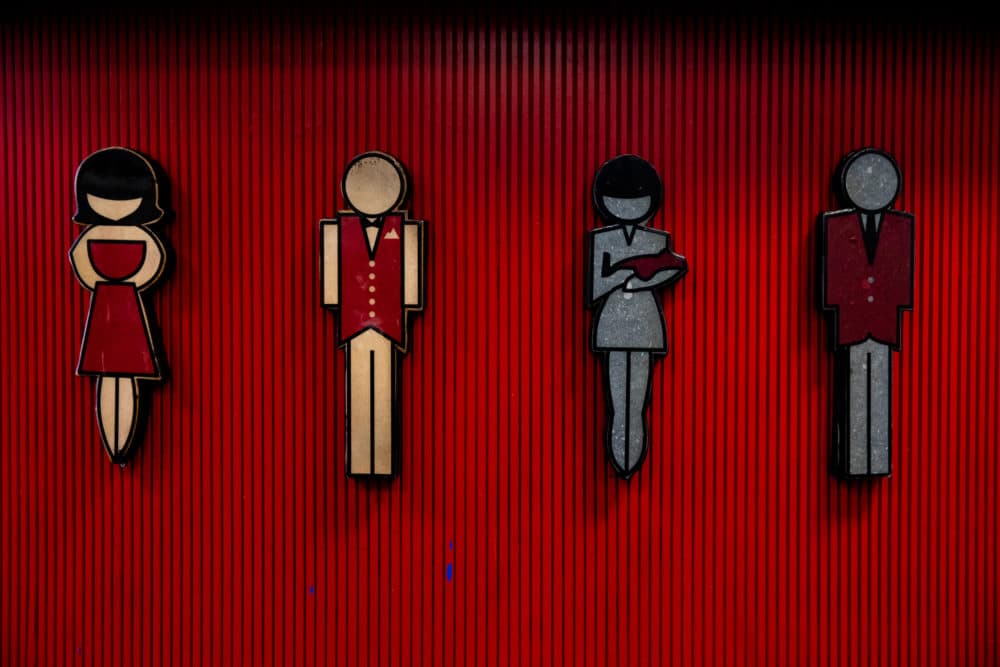 Saturday's caucuses in Nevada will mark a turning point in the presidential race.
It's the first diverse state to vote in the 2020 Democratic campaign — and the first state where labor unions will play a decisive role in the outcome.
This week, members of Nevada's Culinary Union are pounding the phones to get their fellow casino servers and laundry workers to show up on caucus day.
The union represents 60,000 hospitality workers in Nevada and its membership looks almost nothing like the voters in Iowa and New Hampshire. They come from 178 different countries, speak more than 40 different languages and nearly 80% are Latino, Asian or black, according to union statistics.
Mario Sandoval is a proud voter, union member and has worked as a server at a steakhouse in Binion's Casino for 35 years. When Sandoval caucused early this year, the rules allowed him to mark three names on the ballot.
For Sandoval, Tom Steyer "sticks out to me like a sore thumb, in a very good way," as do Joe Biden and Pete Buttigieg. He's an immigrant and a cancer survivor who says he doesn't want anyone messing with his union health plan.
"You can't argue with me about our health care. It saved my life," he says. "If I didn't have this health care, I probably wouldn't be here."
That's why he favors moderate candidates like Steyer over those who support "Medicare for All" such as Bernie Sanders and Elizabeth Warren.
Steyer believes in health care for all but with choice, and he supports other immigration policies that are important to Sandoval like Deferred Action for Childhood Arrivals (DACA) and Temporary Protected Status (TPS).
Sandoval's mom brought him to the United States when he was young, and he later became a documented U.S. citizen, he says.
"I've lived the American dream, to me. I've got my kids. I bought a home," he says. "But in 2020, I don't care what the Democrats do, but they just need to get Trump out of office."
Union leadership agrees with his priority for this election.
Geoconda Argüello-Kline, secretary-treasurer and the public face of a majority-female union, also wants the Democrats to 'defeat" President Trump. She's seen Trump's policies cause suffering for families, which upsets her as a mother.
But the process of nominating a Democrat who can make her dream come true has proven difficult. Last week, Culinary sent a candidate scorecard to its members that said front-runner Sanders' "Medicare for All" plan would jeopardize and replace the union's health coverage.
"You can't argue with me about our health care. It saved my life."

Mario Sandoval
The union's health care plan is widely considered the best in Nevada — which explains why Sandoval and his fellow members want to protect it. There's even a health clinic just for members.
But Argüello-Kline didn't predict the severe backlash she received from Sanders supporters when she spoke out against his health care plan.
"After we did that scorecard, we've been under attack," she says.
Both Argüello-Kline and the union communication director have been receiving various threats including physical threats and that they won't be able to work anymore. She's also experienced name-calling and "terrible" accusations from Sanders supporters because she immigrated from Nicaragua with political asylum in 1979, she says.
"I've been in this country 40 years," she says. "This is my country."
The dust-up between Culinary and the Sanders campaign escalated into such a big deal that Buttigieg forced Sanders to address it at Wednesday's debate.
"We have over 10.6 million people on Twitter and 99.9% of them are decent human beings, are working people, are people who believe in justice, compassion and love," Sanders responded. "And if there are a few people who make ugly remarks, who attack trade union leaders, I disown those people. They are not part of our movement."
But how did a union of immigrant cooks, bartenders and kitchen workers develop enough power to become a major talking point in a presidential contest?
The union's successful political action and engagement with immigration issues have contributed to its success, University of Nevada law professor Ruben Garcia says.
Hours before the debate, Argüello-Kline led a picket line of workers outside the Palms Casino in Las Vegas, chanting: "Who's got the power? We've got the power! What kind of power? Union power!"
The picketers called on the resort to recognize a 2018 vote by its workers to unionize. Though the union hasn't endorsed a candidate, the event attracted most of them including Warren, Steyer, Biden and Amy Klobuchar.
Garcia says he's not surprised the union chose to hold this event right before the debate.
"One of the goals of the union has been to connect its political action, political activity, with its actions to get more workers covered by the Culinary workers contract," he says.
Garcia has followed labor's social and legal impact on Nevada for years. Culinary is more than 85 years old with a long history of building a strong labor movement behind it, he says.
Culinary tries to show its value to members through contract victories, such as health care benefits that surpass other union jobs in Las Vegas and provisions that assist members with immigration issues.
The union says it's helped 18,000 immigrants become U.S. citizens since 2001.
But Culinary isn't the only influential union in town. Grace Vergara-Mactal is the executive director of SEIU local 1107, a union that represents hospital and public sector workers across the state.
"Our community is now realizing that we have to go out there and vote," she says of the state's Asian Americans and Pacific Islanders, or API.
API is the fastest-growing ethnic group in Nevada which now makes up about 10% of the population. Vergara-Mactal says this group makes up 70% of SEIU's hospital workers.
SEIU hasn't endorsed a candidate either but it's urging members to vote. API voters helped elect Nevada Sen. Catherine Cortez Masto in 2016 and the state's first Democratic governor in 20 years in 2018, she says.
"When we talk to the API community, they vote and they really make a difference. That's why you see a lot of candidates right now that are courting the API community," she says. "API was always an afterthought in the past. It shouldn't be."
Vergara-Mactal immigrated from the Philippines as an adult around 30 years ago. When she was in the Philippines, people told her the U.S. was the "land of opportunity" and that moving here is "life-changing."
She sees that ideal side of the country, but she also remembers her first job here: mopping floors at a video store for $3.50 per hour. She later pushed herself to get a job working for Kaiser Permanente.
Her story demonstrates the trajectory many Asian Americans are taking in the U.S., she says
"My American dream is that people have the same opportunity that I have," she says.
For Vergara-Mactal, that means strong labor unions and health care for all — something many Nevada Democrats will have in mind when they caucus on Saturday.
This segment aired on February 21, 2020.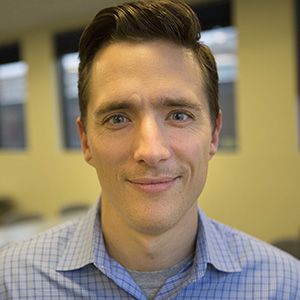 Peter O'Dowd Senior Editor, Here & Now
Peter O'Dowd has a hand in most parts of Here & Now — producing and overseeing segments, reporting stories and occasionally filling in as host. He came to Boston from KJZZ in Phoenix.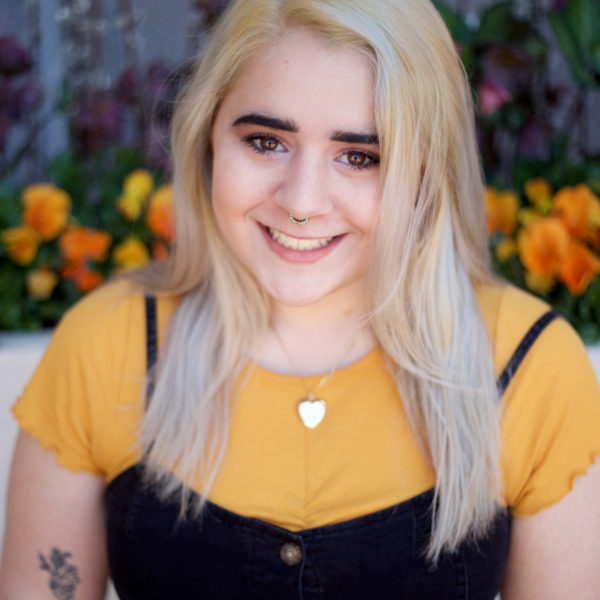 Allison Hagan Digital Producer
Allison Hagan is Here & Now's freelance digital producer.