Book Recommendations For Social Distancing From NPR's Petra Mayer
Play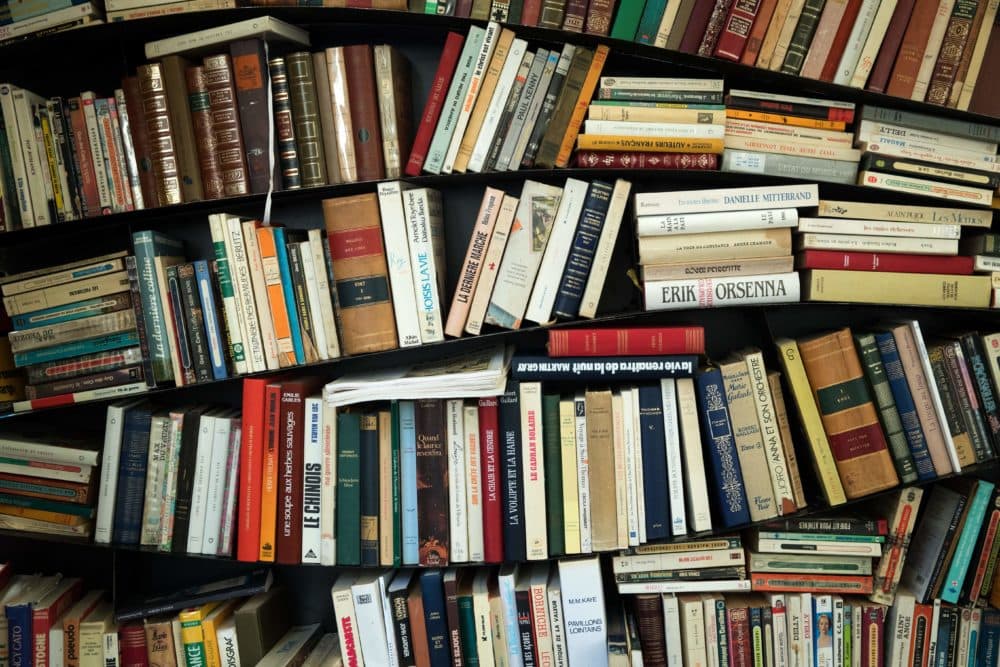 This article is more than 2 years old.
Here & Now's Jeremy Hobson speaks with Petra Mayer (@petramatic) of NPR Books about what she suggests we read while we're contained in our homes.
Petra Mayer's Book Recommendations
"The Grace of Kings," Ken Liu
Now's a great time to dive into Ken Liu's epic, Southeast Asian-influenced "Dandelion Dynasty" fantasy series. Yes, these books are big, but rewarding, with multiple layers of story and a richly imagined world.
"Parable of the Sower, Parable of the Talents," Octavia Butler
I'm embarrassed that I've read so little of Octavia Butler, a foundational figure in speculative fiction. Her "Parable" duology — set in a version of 2020s America that's collapsed due to climate change, inequality and religious fundamentalism — might not be the most comforting reading right now, but sometimes reading about fictional apocalypses helps us learn to deal with real ones.
"Deacon King Kong," James McBride 
James McBride's new novel, set in New York in 1969, starts with a bang — a cranky old church deacon shoots his housing project's local drug dealer — and the story ripples out from there in gorgeous jazz-inflected prose.
"The City We Became," N.K. Jemisin
Jemisin turns from fantasy worlds to New York City in her latest — but it's a version of New York that's come alive in the form of avatars representing the city and its boroughs, who must do battle against a trans-dimensional evil influenced by H.P. Lovecraft.
"Charles Dickens:  A Life," Claire Tomalin
I did not care about Charles Dickens before a friend's father gifted me a copy of this book — but Tomalin's novelistic biography brings him to life in such complexity and detail that I ripped through it in a couple of days and then went in search of a copy of "Great Expectations."
"A Vision of Light," Judith Merkle Riley
Really, I recommend any of Judith Merkle Riley's historical novels, but this was the first one I read, so why not start here? "A Vision of Light" is loosely based on the story of Margery Kempe, a real-life medieval mystic thought to be the author of the first autobiography in English. Riley's heroines are always smart, insightful, stubborn and funny, and Margaret of Ashbury is no exception.
---
Emiko Tamagawa produced this story and edited it for broadcast with Tinku Ray.
This segment aired on March 30, 2020.