Atlanta Mayor On Coronavirus: The Entire Country Should Be Under Stay-At-Home Order
Play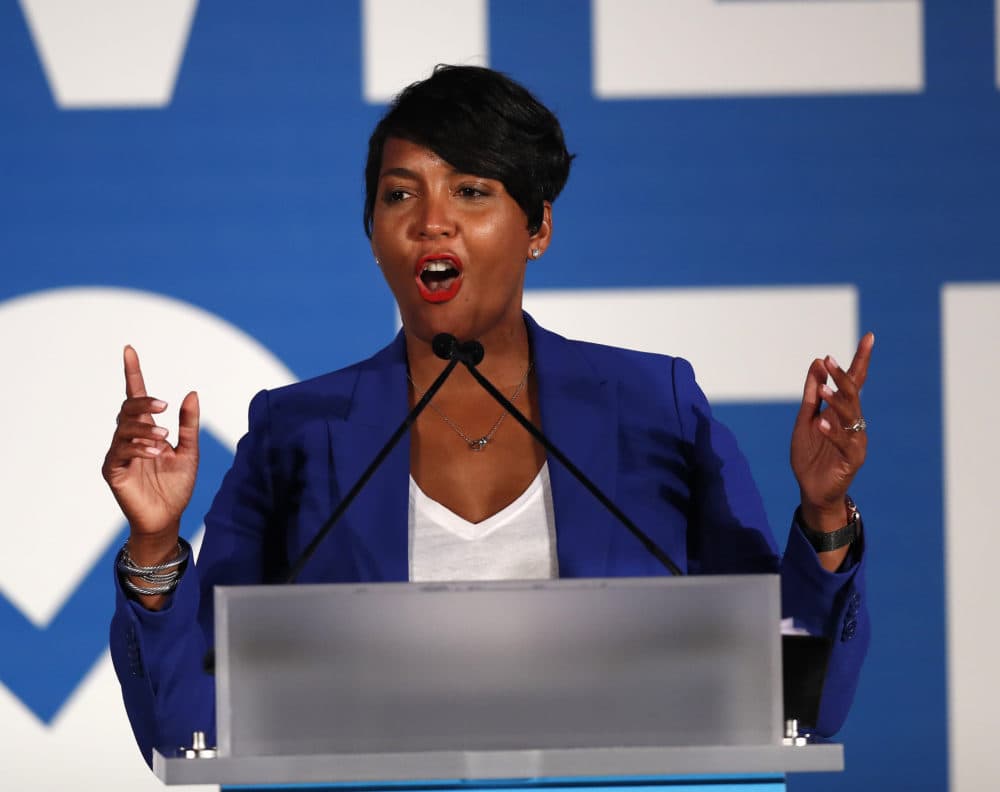 This article is more than 2 years old.
The city of Atlanta has been under a stay-at-home order for a week as the number of COVID-19 cases continues to rise.
There are now more than 3,800 cases of the coronavirus in Georgia, and more than 100 people have died across the state after contracting the virus.
While Atlanta has ordered residents to stay home, Georgia Gov. Brian Kemp has yet to announce a similar directive statewide. Mayors across the state are calling on the governor to put into place stricter statewide measures, arguing that the jumble of local orders is creating inconsistency and confusion.
Atlanta Mayor Keisha Lance Bottoms says that if it were up to her, the entire nation would be under a stay-at-home order.
"I do think that consistency would be helpful, but I certainly understand the governor's perspective," she says. "What he said is that we still have several counties that don't yet have anyone who has tested positive, but as we heard yesterday, hearing from the White House, it's just a matter of time, and it's been helpful that that's finally been acknowledged on the federal level."
On a normal day in the state's capital city, hospitals are near capacity, Bottoms says, and the current pandemic is exacerbating that problem. Grady Memorial Hospital, the city's largest hospital, is also operating with a lower number of beds than usual due to a major flood late last year.
"I was told that we are 80% to 90% [capacity] at Grady Hospital, our major hospital in the city that serves many of our underserved, uninsured community," she says. "But the good news is that many of our hospital partners are already expanding their capacity and looking for sites throughout the city when and if we need to expand our footprint."
A lack of testing is also hampering the response to the virus because the city is unable to test people with mild symptoms, Bottoms says.
"It's my hope that with the rapid testing, that will improve significantly," she says.
The city also doesn't have enough personal protective equipment [PPE] for health care workers, she says. Like many other governments across the country, Bottoms says Atlanta isn't getting enough help from the federal government.
"I don't think there's a governor or a mayor in this country that can honestly say that they're getting what they need," she says. "When we talk about PPE, certainly it's important for our health care workers, but from a municipal perspective, we still have sanitation workers out on the street."
---
Francesca Paris produced and edited this interview for broadcast with Tinku Ray. Samantha Raphelson adapted it for the web.
This segment aired on March 31, 2020.