In Hawaii, Coronavirus Pandemic Takes Toll On Food Supply
Play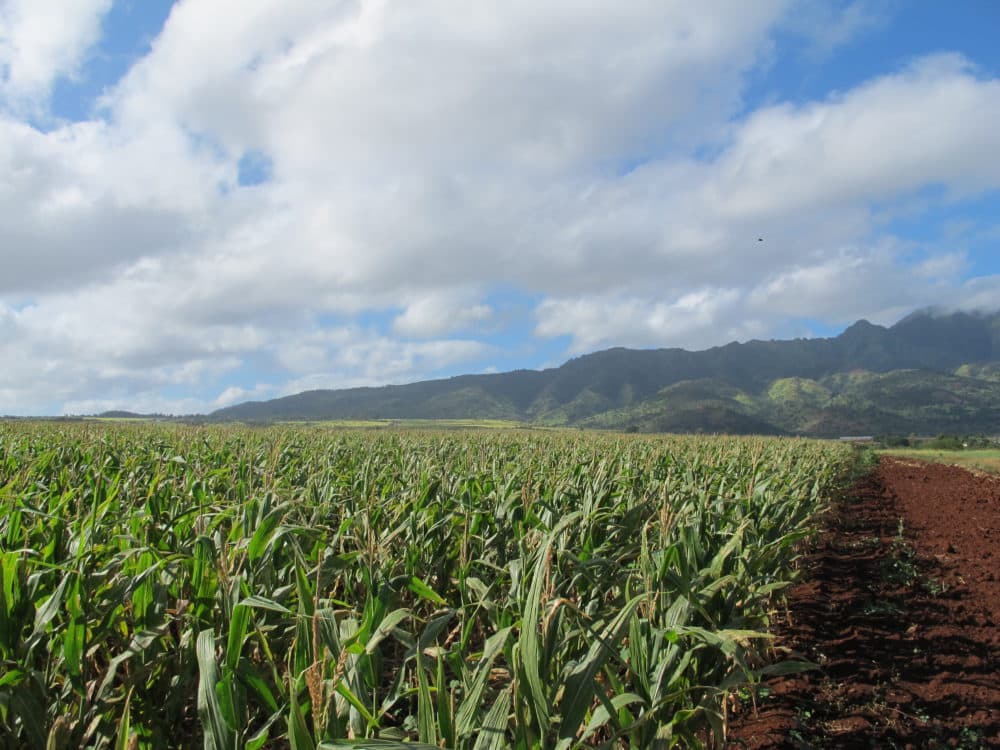 This article is more than 2 years old.
Hawaii has been hit hard by the coronavirus pandemic, not in the number of cases they've reported, but by the severe decline in tourism — the island's top industry.
In April, one-third of the state's working population filed for unemployment, and food banks are overwhelmed by the need. All of this is exacerbated by a disruption in the food supply chain — 90% of which is imported.
Because of COVID-19, Hawaii's state economy has lost tourism dollars, which then results in "a loss of income [and] loss of purchasing power," meaning many households are facing food insecurity and turning to deprived food banks for help, says Albie Miles, assistant professor of Sustainability Community Food Systems at the University of Hawaii West Oahu.
"We're seeing a spike in household food insecurity where there are long lines of people waiting to get emergency food from our food banks and other emergency food distributors," he says.
There's a history of declining agriculture in the state, stretching back to the late 1700s when Hawaii was entirely food self-sufficient, Miles says. When contact with Westerners began and the sugar cane industry in the state boomed, "there was a fundamental transformation of land and water use in the state," he says.
"Both the collapse of the Hawaiian population and reorientation of the Hawaii economy from one of self-subsistence to one of export fundamentally transformed the nature of Hawaii's economy and then the nature of agricultural land use in Hawaii," he says.
Miles has been surveying farmers to get a sense of how they are surviving during the pandemic, and what could shift post-pandemic to make a permanent change to Hawaii's "brittle" food system.
The "key obstacles" for most farmers trying to achieve the state's goal to double food production, he says, was access to affordable land, difficulties increasing their operations, access to skilled labor and resources to address pest and disease problems.
"Then, of course, the growers here in the state are in competition with the imports that are coming in from, say, California agriculture, where the scale of production is many times larger than is achievable here in the state of Hawaii," he explains.
Now that there's been a steep decline in visitors, he says the conversation around realistically rebuilding an agricultural economy needs to include short-term and long-term strategies.
Miles says in the short term, Hawaii should make additional federal stimulus money available to growers to make sure they are "economically viable." Long-term plans need to include how to tap into the restored tourism industry and work together to become "an engine of food system development" in the state.
"We need to survey the tourism industry as it is being restored to determine exactly what is that industry willing to support in terms of purchasing from local agriculturalists to develop the local agricultural economy," he says.
---
Marcelle Hutchins produced and edited this interview for broadcast with Tinku Ray. Serena McMahon adapted it for the web.
This segment aired on June 1, 2020.