COVID-19 Medical Flights On The Rise In California As Some Hospitals Run Low On Beds
05:17
Play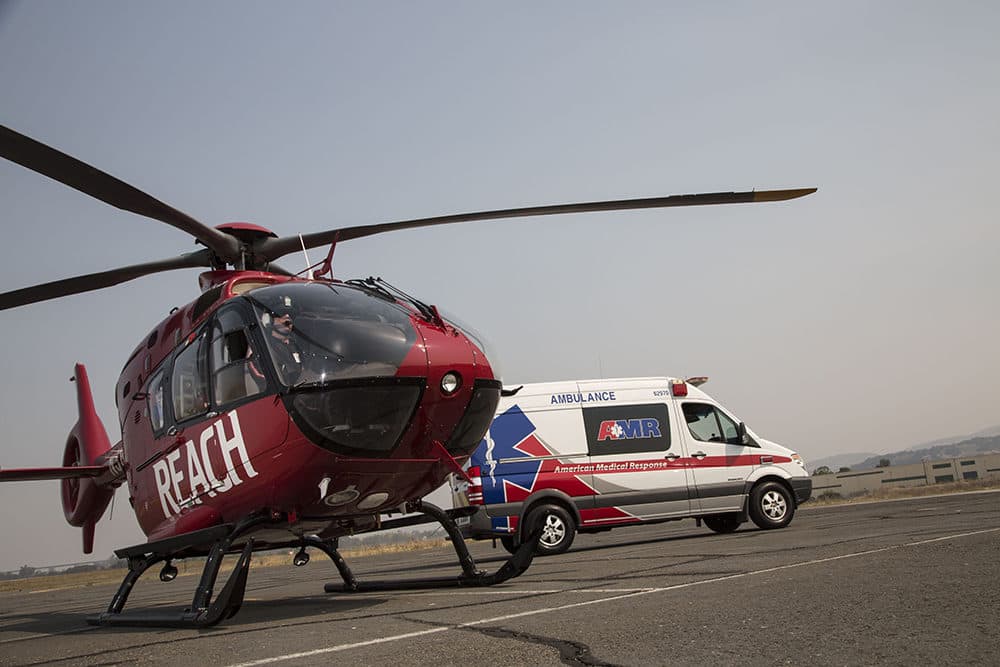 The pressure is mounting on hospitals to keep up this week with a surge of new patients with COVID-19.
In Imperial County, one of Southern California's remote coronavirus hot spots, medical crews have been flying out hundreds of sick people to be treated as far north as San Francisco after two local hospitals ran low on intensive care beds.
Here & Now's Peter O'Dowd speaks with Sergio Cardenas, program director for REACH Air Medical Services in Imperial County.
This segment aired on July 7, 2020.