Unemployment Expert Answers Your Questions On Back Pay, Communication Lags
Play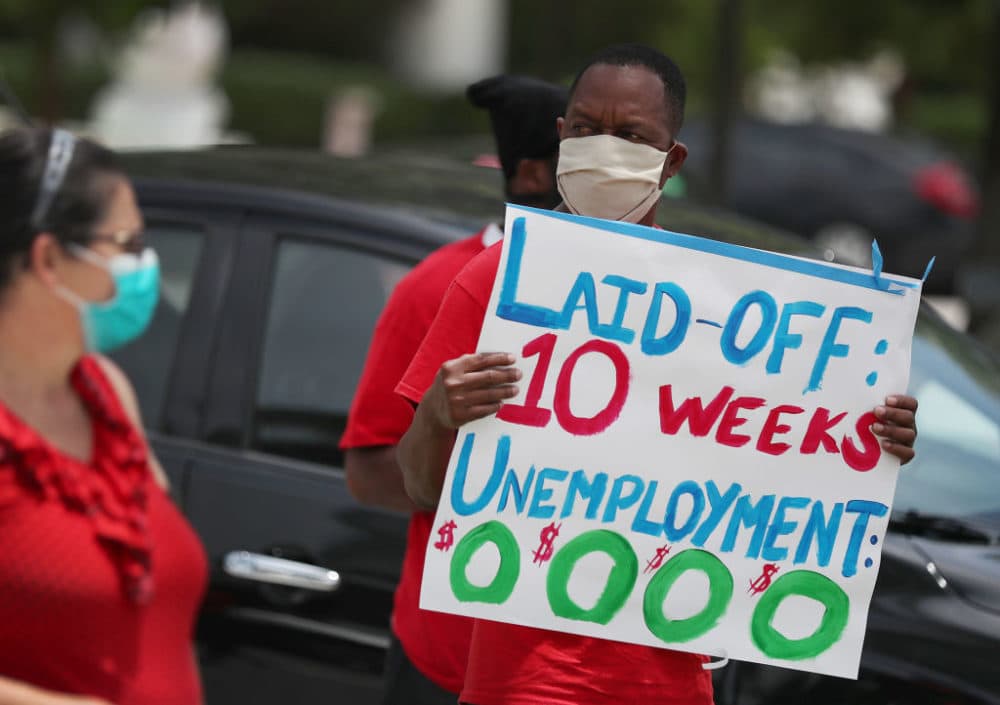 This article is more than 2 years old.
Even if Congress continues the $600 weekly CARES Act benefit that is set to end next week, many Americans say they either can't get through to their state's unemployment office or still haven't received a dime after filing.
That's the case for Betsy Burke and her family in Lansdowne, Pennsylvania. Burke's husband supports the family through his job as a mechanical engineer. He was first furloughed in April, and then laid off in June.
"So my question is, what do we do? If you call the unemployment office, you get a busy signal, like they don't even put you on hold," she says. "I mean, at this point we've contacted our politicians. There's so many layers to what's going on and to have your government dragging its feet on its willingness to help people financially is just insult to injury."
Andrew Stettner, a senior fellow at the progressive, nonpartisan think tank The Century Foundation, says Burke is doing all the right things, but he admits filing for unemployment can be "an excruciating and very frustrating and opaque process."
He says the key is to stay persistent, reach out to others who are in a similar situation, and press state representatives and the media.
"People's claims are being stopped for a variety of reasons, including fraud protection activities," he says, "and it's not been clear to people how they need to clear their claim and get it going again."
Stettner Answers More Unemployment Questions
Michael Smith of Marietta, Georgia, writes that he's helping a friend apply for unemployment, and they have had several emails returned as undeliverable. Fax machines aren't working and local help offices are basically closed. He wonders why states don't already have a workable contingent plan to handle a surge in unemployment claims?
"We went into this situation really ignoring this program, having very antiquated systems, and unfortunately, too much of an attitude of our goal in building our applications is to prevent fraud and not necessarily to help our customers. And I will say that those states that have a customer service orientation and think of their job first as paying workers who are unemployed. States like Rhode Island and increasingly Michigan, they're doing a better job. No state is having it easy. But those states that have a customer service orientation I think are doing a better job. And it's really incumbent on the states to step back and approach things differently.
"We need to move from … people frustrated and reaching out to them and they can't get answers to being proactive. And let's use technology in creative ways. You know, work with technology companies. A lot of them are volunteering to help or giving deep discounts. Create an app to capture the information that's needed and maybe a temporary app becomes part of our program going forward. But we can't just sit back in the way that we're doing it. States have obviously been working incredibly hard. They've hired new people. They've expanded their hours, but they also need to work smarter than they're working so far.
"I'm looking for [people] to say what are the types of customer service features that would make the biggest difference to me? Would it make a bigger difference so I could log on and look at this the same way I look at other websites like my credit card or my bank account? Do I want to be able to use texting? I am looking for that user feedback.
"We've called on the states to think of unemployed workers as their customers and test out their technology with regular people as users. We've been saying this for the last 18 months, even before the pandemic, and we really didn't find, except for one or two states, any states, even with tens of millions of dollars in major technology investments, using a professional user testing company to test it out with regular people and not just tested on their staff. So we really need this customer service orientation. So I would want to show them the technology and say where have you been confused? Where could this be easier? We need to design our systems in a human manner."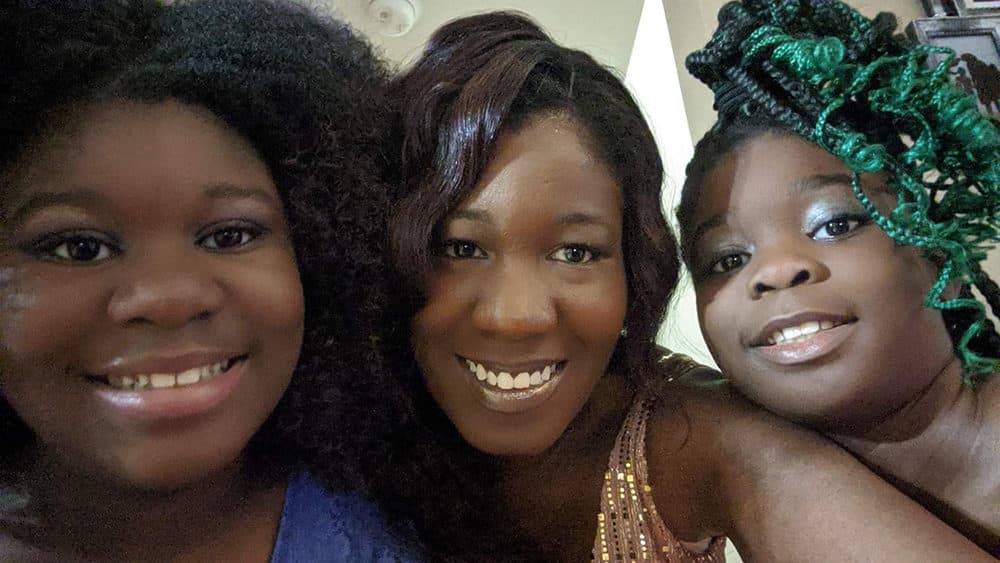 Latoya Wright of Fort Knox, Kentucky, worked as a housekeeper at a hotel until she was laid off in March. She filed for unemployment on March 22, but she still hasn't received any unemployment benefits or CARES Act money. She has been living with her family, who is helping her take care of her two children, and they are scraping by. Will she get back pay and how long will it take? 
"So when you first apply for benefits, you usually are given a log on and even if you don't get paid, you usually are afforded the opportunity to certify that you continue to be unemployed. ... And that's pretty confusing, right? I'm not getting paid, but I'm still going to call in this number, go online and certify that I'm still unemployed each and every week?
"Certainly for those individuals who have followed that advice, when you are found eligible, you should get your back pay pretty quickly. There have been some states that have proactively reached out to those individuals who were waiting and didn't certify and allow them to fill out a form online to show that they were indeed unemployed during those weeks.
"But the bottom line is that you should get back pay and you should get back pay pretty soon to when you get your payment, once you're processed, especially if you have followed those directions and have certified each and every week that you're unemployed."
---
Ashley Locke produced and edited this interview for broadcast with Tinku Ray. Samantha Raphelson adapted it for the web.
This segment aired on July 24, 2020.