Retired University Of Illinois Mascot Still Stands For Some Fans
Play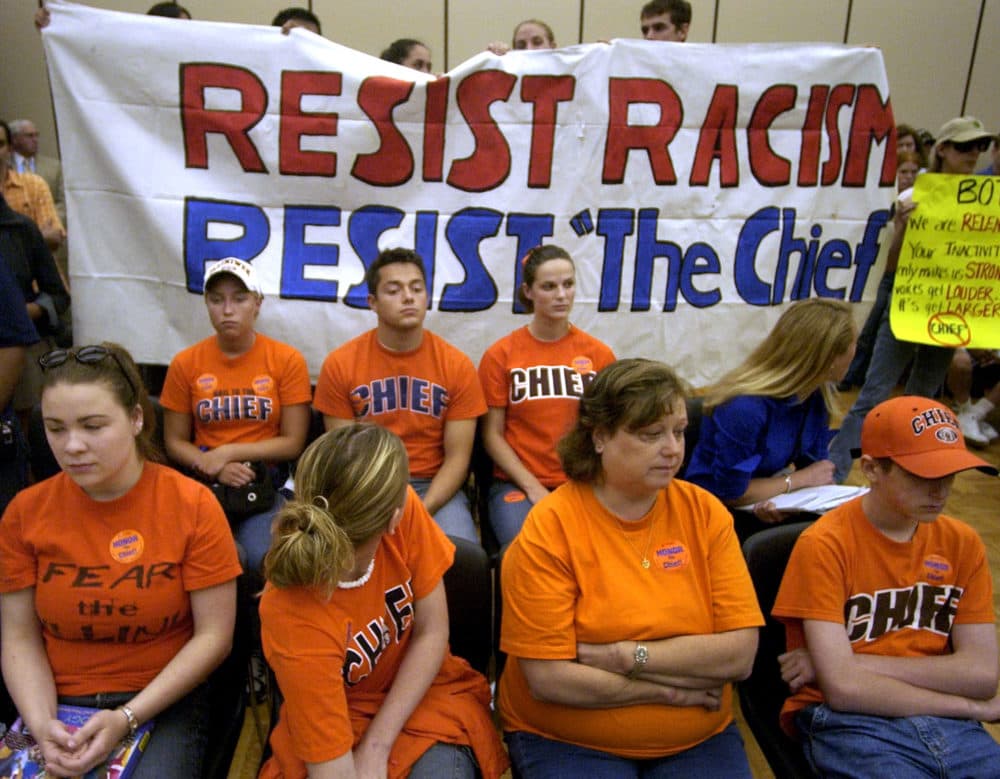 This article is more than 2 years old.
Thirteen years after the University of Illinois at Urbana-Champaign retired their racist, Native American-themed mascot, the image continues to pop up everywhere amid calls to bring it back.
The mascot officially retired in 2007 after decades of calls to get rid of the character. Lee Gaines of Illinois Newsroom reports.
This segment aired on July 29, 2020.