English Musician Sam Fender Plays The First Socially Distant Arena Show
Resume
The coronavirus pandemic has brought almost all live concerts to a halt, but in the U.K., they've figured out how to pull off safe, socially distant arena shows.
English singer-songwriter Sam Fender kicked off a concert series last week at the Virgin Money Unity Arena in his hometown of Newcastle. Normally it's a 30,000 person outdoor arena, but in this case, the venue was filled at less than 10% capacity. Attendees socially distanced in separated viewing platforms that looked like pens, Fender says.
"To be honest, it was like playing to the biggest human cattle market. It looked crazy," he says. "There was plenty of space between each one, and ... security was just kind of keeping an eye on the odd few people who try to go crazy at the end. But it was pretty amicable and it seemed very safe and coordinated."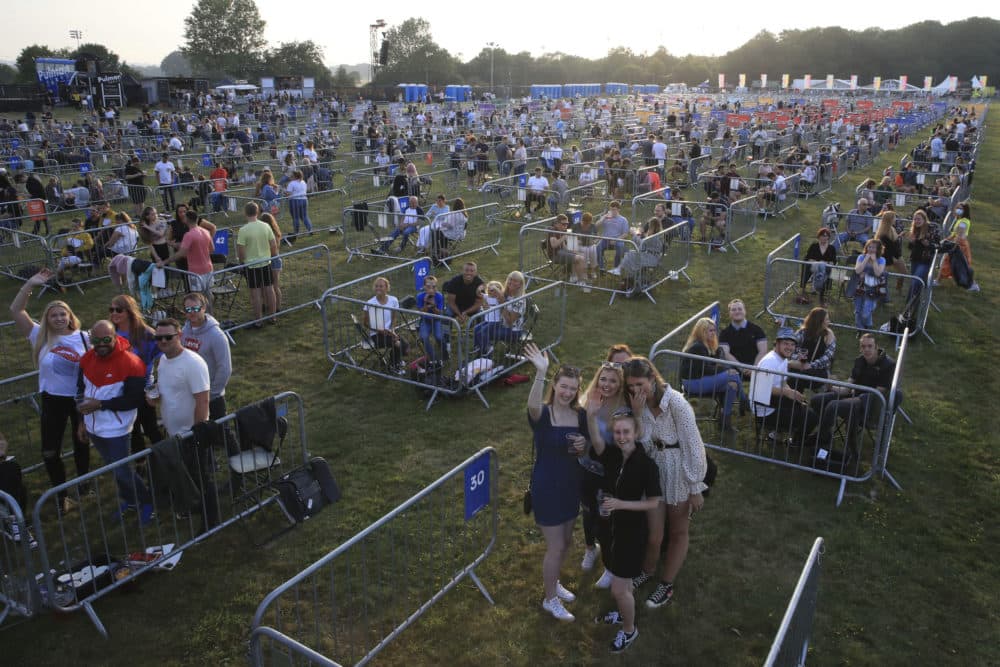 Concertgoers were required to wear face coverings when they entered the arena and walked around the space. A system was also set up for guests to pre-order food and drinks to avoid long lines. Van Morrison and The Libertines are also scheduled to play in the concert series.
Although he was initially skeptical about playing to only 2,500 fans in such a large space, Fender says the show went better than he expected.
"I think the crowd made up for it because there was so much pent up frustration from lockdown that people seemed to be singing a hell of a lot louder than they probably would have been if it was last year," he says. "So 2,500 people, you know, they might as well have been 10,000. They sounded so loud."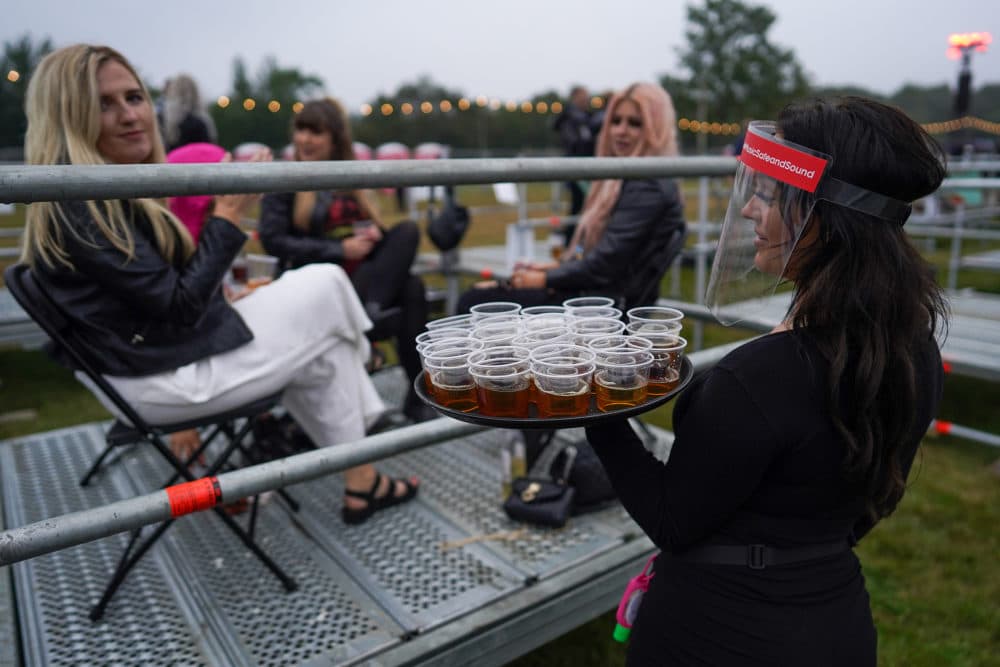 Fender says the show felt like a normal concert, and his friends who attended said they felt the same. Some missed the mosh pit, while others appreciated the space between other concertgoers, he says.
"I think everybody was just dying to have that communal feeling of being galvanized by live music," he says. "And everyone just singing as one was enough to give us all a bit of euphoria in this really difficult, weird time that we live in."
Before the coronavirus pandemic forced most of the world to shut down, Fender was about to embark on his largest arena tour in the U.K. and then record in New York City. He says he felt like he reached the "pinnacle" of his career so far and then everything stopped.
"Creatively, it was quite hard to kind of remain focused when I was just sitting in my hometown," he says. "But we just got to look forward."
Playing the socially distanced concert gave him new hope during a "pretty somber" time, Fender says.
"We were playing. They were singing. They were all drunk. The British weather came out and rained on us all. It felt like a gig, felt like I was at a festival, so I was really happy," he says. "I think it's good that we've got something to at least look forward to while we're waiting for this pandemic to go away and eventually disappear, hopefully."
---
Julia Corcoran produced and edited this interview for broadcast with Tinku Ray. Samantha Raphelson adapted it for the web.
This segment aired on August 21, 2020.