'Seize The Moment To Be Alive': Susan Sarandon And Director Roger Michell On New Film 'Blackbird'
Resume
Editor's Note: This conversation addresses assisted suicide and includes plot spoilers.
In the new film "Blackbird," Susan Sarandon stars as Lily — a matriarch who gathers her loved ones for a holiday weekend.
But this is a gathering like no other because Lily has Lou Gehrig's disease. Rather than letting the degenerative disease take its course, she's decided that with the help of her husband, played by Sam Neill, she will kill herself at the end of the weekend.
A lot of families are "glued together" right now because of the COVID-19 pandemic, says director Roger Michell. When families are stuck in the same place for a few days over holiday weekends, he says, for example, odd and exciting things can happen.
"Blackbird" is about whether parents and children know each other as well as they think, Sarandon says.
"Some incident like what happens in the film gives us the opportunity or exacerbates the circumstance where suddenly, we realize we don't know our parents the way we thought we did," she says. "And COVID-19, I think, has given that opportunity to rediscover your children or your parents, although I hear a lot of instances where people are driving each other crazy. The revelations aren't always easy to take."
The film delves into a topic with many layers including the choices individuals have in their mortality, how loved ones grapple with that mortality, the dynamics of family trauma and suicide — a "difficult debate" that Michell never planned to take on in his films. He points out that the word euthanasia means "good death" in Greek.
"I think it's hard to come out of watching this particular example of euthanasia without thinking that it's a glorious death, that she's made the right choice and her family have made the right choice," he says. "And that Lily has done something full of joy and full of life."
In doing research for the film, the team connected with a woman with ALS and a medical specialist who treats people with the disease, he says. Meeting these two individuals greatly impacted Michell's feelings about the film.
The specifics of dying from a disease like ALS are "terrifying and complicated," Sarandon says. She also points to the long history of doctors using morphine as a form of assisted suicide, which happens often even though few people talk about it.
Lily, the matriarch of the family, is also revealed as its architect who asks for a "normal, lazy Sunday" on her last day with them. Sarandon says she would fear leaving her family with unresolved issues during a chaotic time.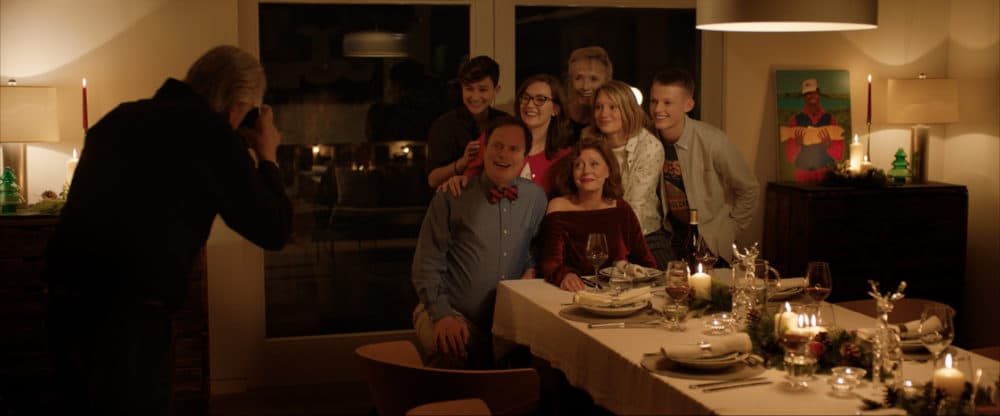 Lily needs to remain in control of her body— and that's something ALS would completely take away from her, Sarandon says.
"I think that the control issue is very important to some people," she says. "They don't want to be a burden and they can't surrender to having their very most personal needs taken care of by other people."
Most people who choose euthanasia are not depressed, Michell says, but they're instead often competent, controlling people.
The original script included Paul McCartney's "Blackbird" but the song was later cut, Michell says. Despite the decision not to include the song in the film, the title kept coming back up.
Cast and crew competed to win a crate of champagne in a title competition that received thousands of entries, he says, but no suggestion worked as well as "the enigmatic 'Blackbird.' " The film features multiple instances of blackbirds singing, including a solo right before the credits to represent the "the spirit of Lily" and the film, he says.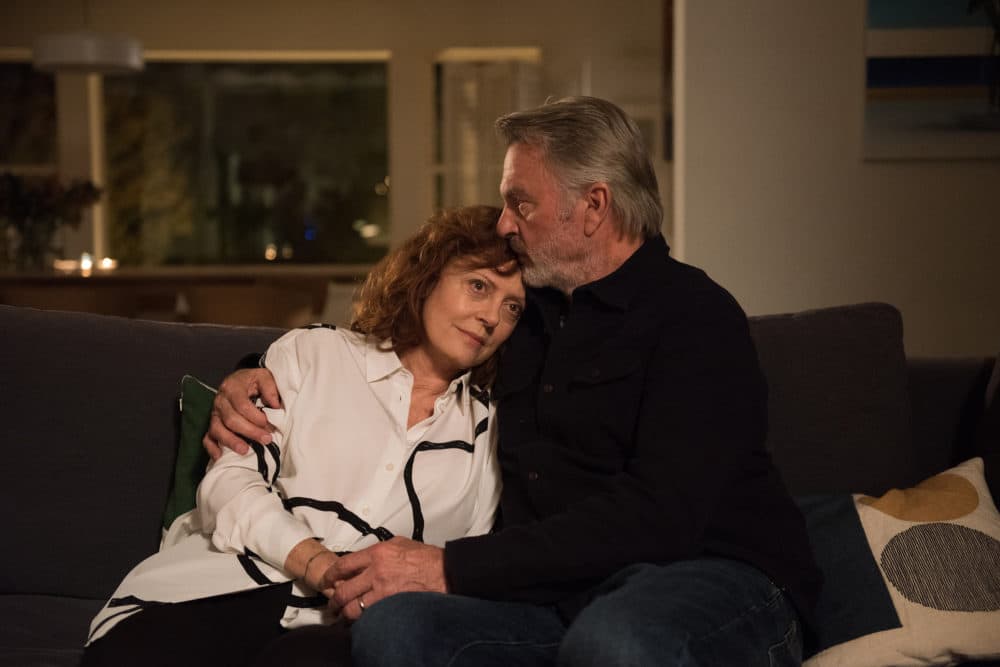 For Sarandon, there's no separation between her well-known political activism and her work in Hollywood. As a storyteller, she feels compelled to help people hear stories they might not otherwise.
Regardless of what field a person works in, she believes there are opportunities to pay attention and make a difference.
"The films that I do I choose because I like the story and the company that I'll be keeping," she says. "And I think that they all give me an opportunity to let people develop empathy for someone maybe they hadn't thought about before."
After filming concluded, the cast and crew got matching blackbird tattoos — a testament to how "enamored" they were by the film and each other, Michell says.
Sarandon hopes people who watch the film will find inspiration to call their mother, friends and estranged family members. People need to do more to appreciate and forgive others "in the moment," she says.
"It's a film about life, not about death," Michell says. "And it's message, if it has a message, is seize the moment. Seize the moment to be alive."
---
Emiko Tamagawa produced and edited this interview for broadcast with Tinku Ray. Allison Hagan adapted it for the web. 
This segment aired on September 17, 2020.