How Wildfires Are Contaminating The Water Supply With Benzene, Other Hazardous Chemicals
Play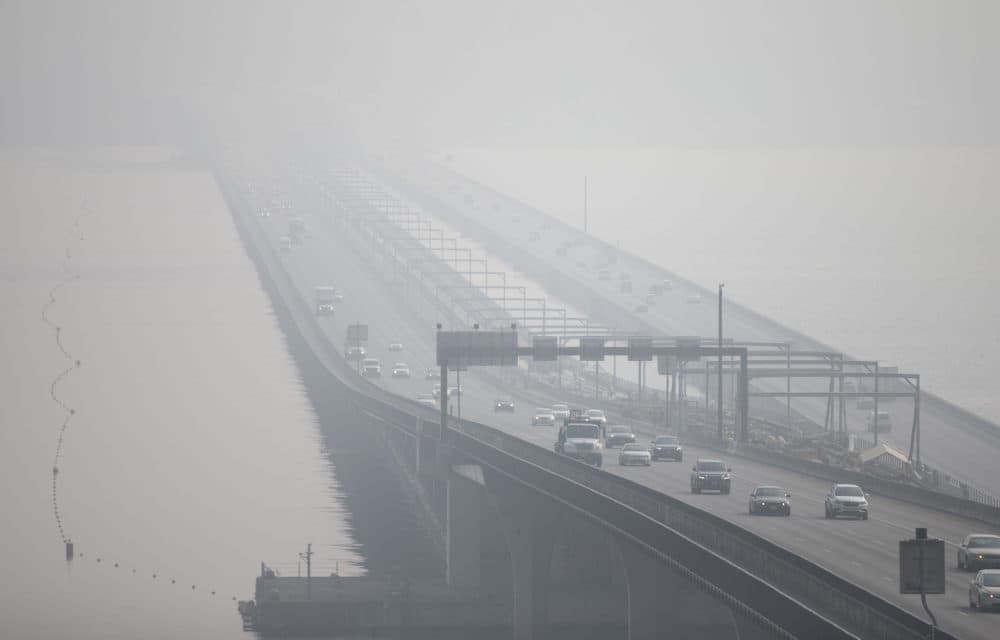 This article is more than 2 years old.
Scientists are just beginning to understand how the catastrophic fires in the West are leaching cancer-causing chemicals like benzene into groundwater.
Andrew Whelton, an associate professor of civil engineering at Purdue University, often gets called in when there's an issue with water. Three months after the Tubbs Fire in 2017, he says he was called to Santa Rosa, California, as the city tried to flush contamination out of its water system.
"And they had not thought ahead about the fact that the contamination can actually go into the infrastructure," he says. "It takes a while to come out."
Santa Rosa issued a boil water advisory for the 13 homes left standing in the area most impacted by the fire, he says. A month later, someone reported to their utility that the water in their house had a strange smell.
The utility went to the house and found the water smelled like petroleum, he says. The company tested water from fire hydrants, he says, and this marked the first discovery of widespread chemical contamination after a wildfire.
"The odor that people detected in the water after the Tubb's Fire was by luck," he says, "because some of the chemicals that can show up after wildfires in your drinking water, you can't smell when they're harmful."
It's still unclear how the chemicals got into the water. Some of the focus is on melting or burning plastics and other materials, he says, but there's also another theory that hydrants and broken pipes suck up contaminated air particles from burning structures or vegetation.
One water sample had benzene levels that were several thousand times higher than what the Environmental Protection Agency considers safe. These levels pose serious health risks, he says.
Testing showed water in Santa Rosa had 8 parts per billion of benzene, he says. The long-term limit in California is 1 ppb and the federal limit is 5 ppb.
Then, the city continued testing and found 40,000 ppb of benzene in the water, he says, which passes the EPA's hazardous waste threshold of 500 ppb.
After the devastating Camp Fire in 2018, Whelton also went to the town of Paradise in Butte County, California, where similar levels of chemical contamination were found.
Despite the advisories that were issued to warn people about the contamination, residents consumed the hazardous water, he says.
"Some people after the Camp Fire called me from the area," he says, "people who said that they took showers in potentially contaminated water and felt nauseous or lightheaded and other types of self-reported symptoms."
Both Santa Rosa and Paradise continued testing the water, replaced contaminated infrastructure, and got all of the contamination out, he says. But for homeowners who still haven't rebuilt after the fires, there's likely still contamination in their service lines, he says.
As experts like Whelton try to figure out where this contamination comes from, finding a solution to this problem is in its "early stages," he says.
"If I go into a city of 20,000 people and I just take five water samples and I don't find anything, the question is, is that enough?" he says. "Did I go to the right places or did I just luck out and go to the wrong places?"
---
Cassady Rosenblum produced and edited this interview for broadcast with Tinku Ray. Allison Hagan adapted it for the web.
This segment aired on October 2, 2020.