Ex-Felons Turn Out To Vote For The First Time In Florida
Resume
In Florida, people with felonies who've completed their sentences and paid all outstanding court fees and fines are able to vote in this election.
Here & Now's Tonya Mosley checks in with Desmond Meade, president and executive director of the Florida Rights Restoration Coalition, on the group's efforts to raise money to pay off fines and fees and get people registered to vote.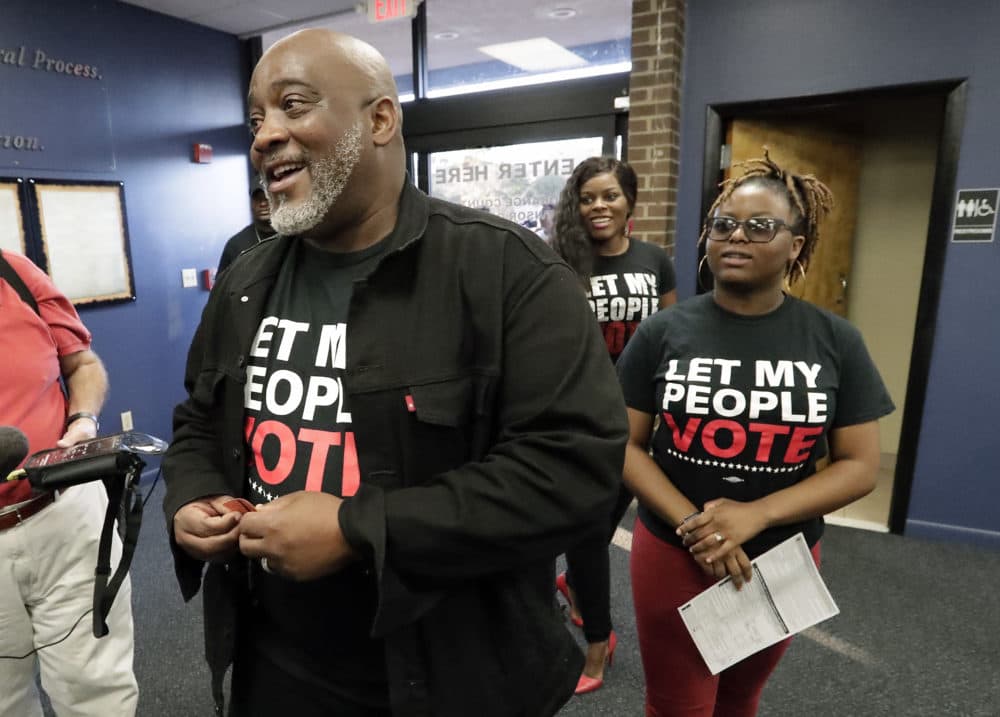 This segment aired on November 2, 2020.