Take A Ride Through Phoenix In A Driverless Car
Play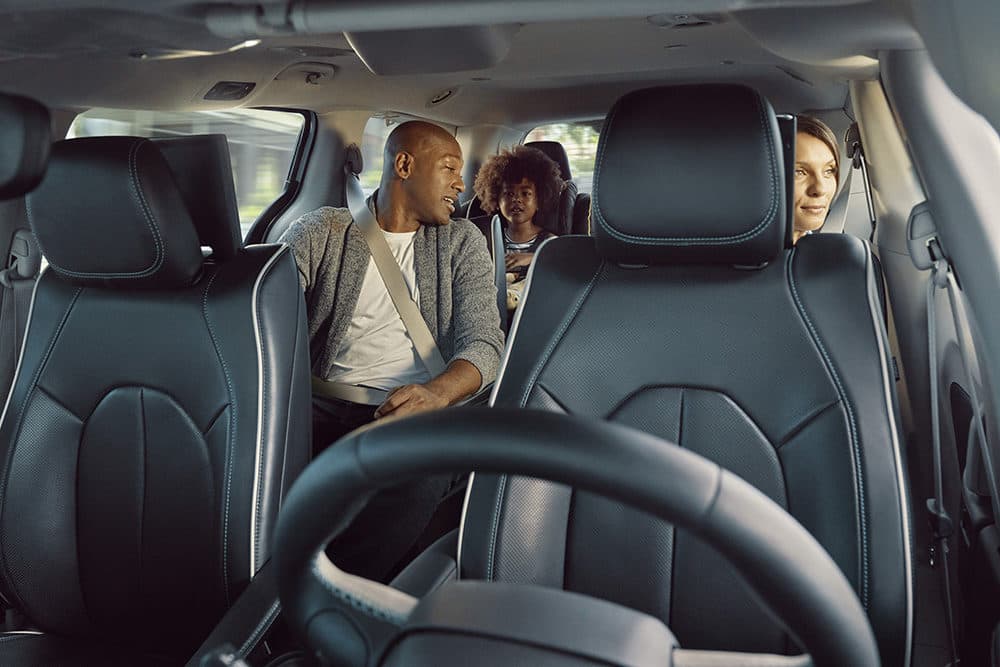 This article is more than 2 years old.
On a busy street in a Phoenix suburb, Here & Now co-host Peter O'Dowd hailed a car with his phone — and a few minutes later, an empty Chrysler minivan showed up.
Waymo began testing its driverless cars around the city a few years ago. In October, the company opened its Waymo One service to the public. To test out the service, O'Dowd put his life in the hands of a robot to get a ride to the Dobson Ranch Golf Course.
In truth, O'Dowd doesn't golf. But he needed a destination within Waymo's 50 square-mile service area that spans the suburbs east of Phoenix.
As the car turned from a residential neighborhood onto a busy seven-lane road at 37 mph, his heart rate started to pick up. But he says he felt safe during the thrilling, smooth ride.
About 13 minutes after his ride started, O'Dowd and the autonomous car both arrived at the golf course in one piece. Waymo charged $6.92 for the ride.
Saswat Panigrahi, a Waymo executive managing the project, says O'Dowd's experience is common.
"Remarkably mundane is a good way to describe it," Panigrahi says.
The car's driving profile helps build trust with riders quickly, he says. The cars slow down amply before a bump in the road, for example.
Building trust is one of Waymo's biggest challenges. Twitter users responded to videos of O'Dowd's ride saying they would never give driverless cars a try.
"I think we realized very early on that partial autonomy was not going to be Waymo's focus," Panigrahi says. "It was going to be full autonomy because we realized that we have to take the responsibility of that trust very seriously."
When riders fall asleep in the driverless cars, Waymo takes that as a "testament to how smooth the drive is," he says. After a decade of focusing on full autonomy, Panigrahi says the company is taking a safe path to get there.
Autonomous rides are considered safe because computers aren't humans: Computers don't get drunk, tired or distracted. In October, the company released data from 6 million miles of automated driving on Arizona roads with a backup human driver behind the wheel and another 65,000 miles driven with no human in the car.
During that time, Waymo vehicles were involved in 18 collisions. And the company predicts another 29 would have happened if the human driver hadn't intervened. In one case, a pedestrian walked into a parked Waymo minivan. But three cases were serious enough for an airbag to deploy.
No system is flawless, and autonomous rides have turned deadly in the past. Four miles away from where a Waymo van picked up O'Dowd, a self-driving Uber struck and killed a pedestrian crossing the road in 2018.
Panigrahi says the company's tests still show a computer is safer than a human driver. Waymo's autonomous cars don't lose focus or get tunnel vision, he says.
"Unlike humans, the Waymo driver is constantly seeing 360 degrees in every direction, day or night, and as far as three football fields away," he says, "which enables us to detect things usually much further."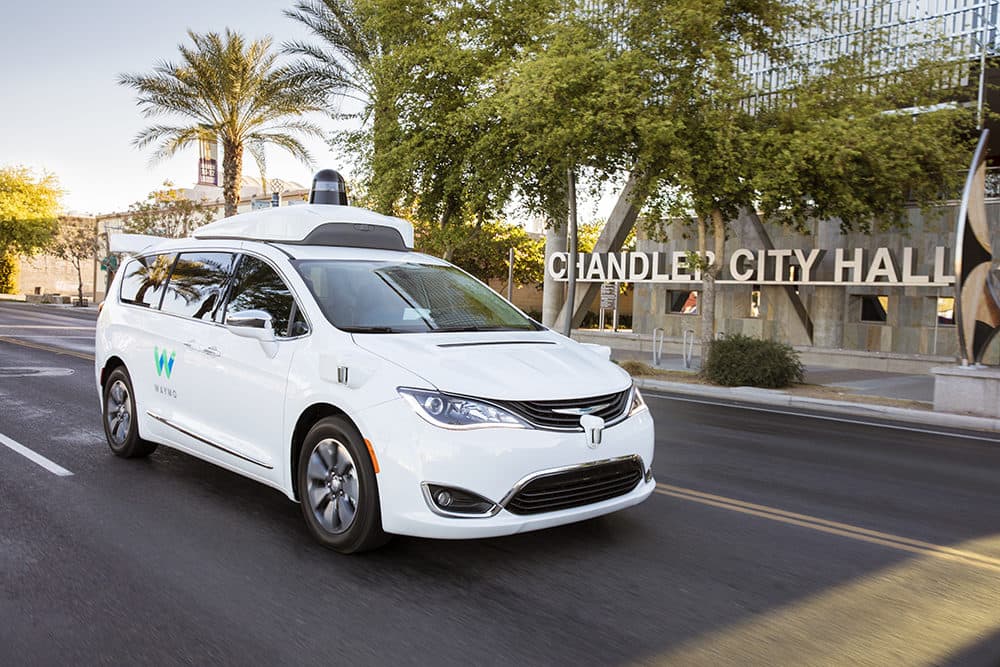 Missy Cummings, an autonomous driving expert at Duke University, has also traveled in a car without a driver. She says journalists like O'Dowd shouldn't ask experts and executives about whether they feel safe in an autonomous car — but rather if they would let their child ride in one.
For Cummings, driverless cars aren't safe enough yet. A quarter-inch of snow could change how the car's computer sees the world, she says.
The cars do well under normal circumstances, she says, which is part of the reason why Waymo One launched in a relatively small area in sunny Arizona. And driving the same route repeatedly helps the cars travel more safely.
But if a huge dust storm came through Phoenix, the cars' dust-coated sensors might not realize something is awry, she says.
"The bottom line is I don't worry about when the sensors fail," she says. "I worry about when the cars don't realize they're in over their heads."
Waymo says it has already mapped its entire service area, so the car knows the location of every stop sign whether it's snowing, raining or blowing dust. And a self-cleaning function can wipe dirt away from the sensors.
College student Joel Johnson has taken more than 80 rides with Waymo. He volunteered for the testing program when the company was still using safety drivers as a backup.
The car came to pick Johnson up in front of a restaurant on one ride, but cones were blocking the area. The car stopped and sat in place for a moment before the backup drive stepped in, Johnson says.
"I've been trying to get it stuck," he says. "And I just can't because it always three-point turns its way out of something."
---
Peter O'Dowd produced and edited this interview for broadcast with Chris Ballman. Allison Hagan adapted it for the web.
This segment aired on January 4, 2021.