How Social Media Fueled The Insurrection At The U.S. Capitol
Play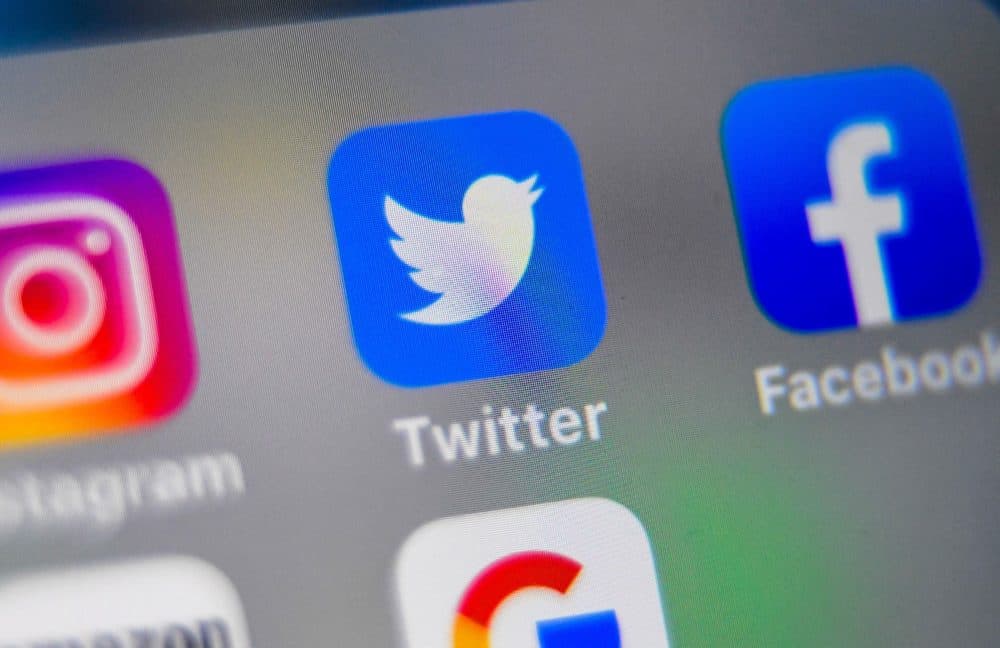 This article is more than 1 year old.
For the first time, Twitter and Facebook took the extraordinary step of locking President Trump's accounts.
Facebook CEO Mark Zuckerberg has said that Trump will not be able to post on the platform until at least Inauguration Day. But the 12-hour ban on Trump's Twitter account is set to expire on Thursday. These actions by the social media giants come after the president's baseless tweets of a stolen election stoked insurrectionists to storm the Capitol.
Social media companies were slow to act on Trump's behavior on their platforms, says Ramesh Srinivasan, professor at the University of California Los Angeles' Department of Information Studies. Part of the reason is that many people flock to these websites to see posts from Trump and fellow supporters, he says.
"Now that we are seeing that the actual content being posted by Trump is having real-life violent consequences, I think far greater steps need to be taken," he says. "Not merely temporary de-platforming, but also really considering banning President Trump from these platforms."
Prior to the insurrection, Twitter and Facebook were labeling some of Trump's posts as misleading or disputed by other sources. Srinivasan says there's little evidence that flagging posts convince users not to believe what they see.
Social media presents an opaque echo chamber of people's world views, he says. The limited world presented on these platforms hardened and amplified the views of many Trump supporters, including the rioters who Srinivasan believes committed "domestic terrorism" at the Capitol.
Technology platforms make sensational, attention-grabbing content more visible through what's called maximizing user engagement, he says.
"Trump has seen Twitter in particular, but social media more generally, as his mouthpiece to the people, his divide and conquer strategy of disorienting and riling people up and really fragmenting our country and our democracy, as we see right in front of us right now," Srinivasan says.
Beyond Facebook and Twitter, calls for violence ran rampant in the days before the insurrection on far-right message boards like Parler and messaging app Telegram. There were calls to bring guns to storm the Capitol and to kill if they encountered resistance.
When conspiracy theories spread on forums such as Discord, 4chan or even Reddit, violent discussions about retribution and insurrectionist rhetoric around taking back the country emerge on the platform, he says.
"People see their experiences on those [closed] platforms as the reality," he says.
Evidence shows that discussion around violence, guns and overtaking the Capitol started on Parler — but the company hasn't acknowledged it, he says. Across the tech industry, companies big and small aren't taking responsibility for what emerges on their platforms.
"We need to push public third party governance, accountability, transparency, and I would say even audit of all of these platforms moving forward to ensure that business interests are protected in our country," he says, "but not at the cost of everybody else, not at the cost of our democracy, not at the cost of this kind of horrific violence we've witnessed and not at the cost of our workers and our minorities and those who are marginalized in our country right now."
---
Alexander Tuerk produced and edited this story for broadcast with Todd Mundt. Allison Hagan adapted it for the web.
This segment aired on January 7, 2021.