Peace Arch Park In Washington Becomes Meetup Spot For People Separated By Border Closing
04:20
Play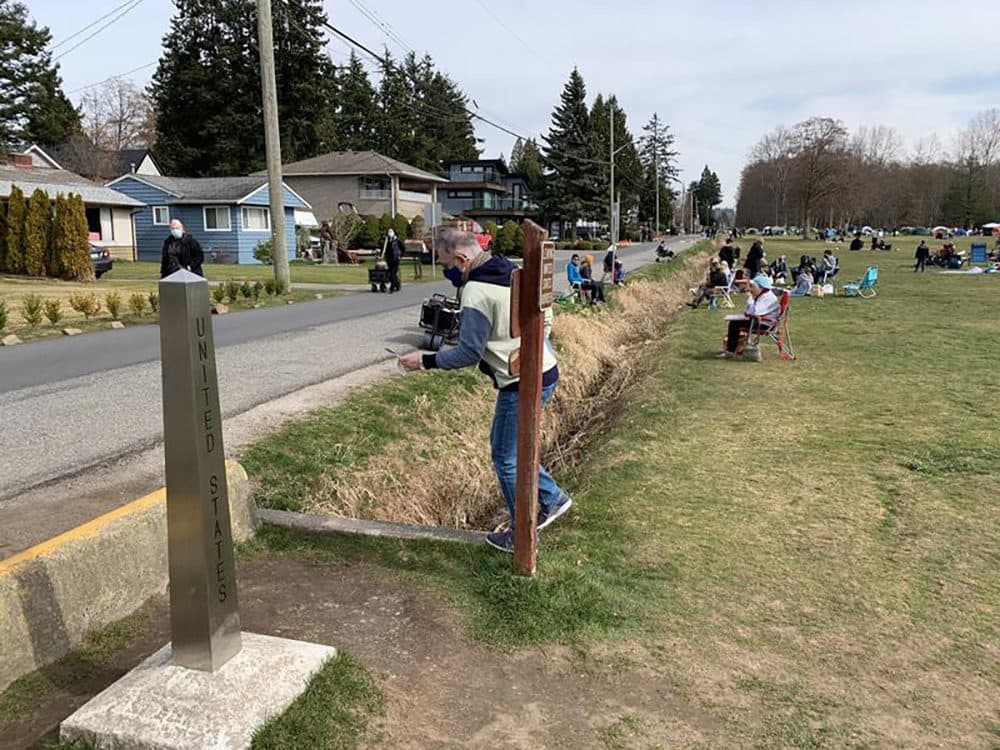 This weekend will mark one year since the U.S. and Canada closed their shared border to nonessential crossings due to the pandemic. Your guess is as good as ours about when the border might reopen for discretionary trips.
In the meantime — every weekend rain or shine — Peace Arch Park in Blaine, Washington, becomes a happening meet up point for couples and families separated by the northern border. The Northwest News Network's Tom Banse takes us there.
This segment aired on March 19, 2021.