PBS Journalist Charlayne Hunter-Gault On The Cultural Shifts Spotlighted In 'Summer Of Soul'
Play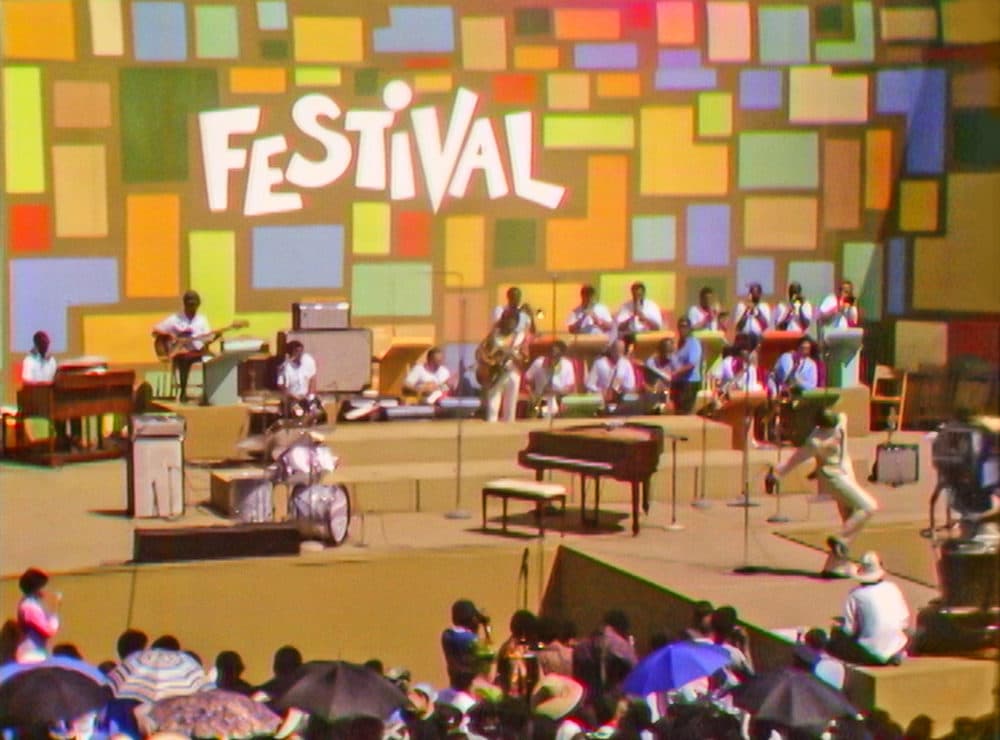 This article is more than 1 year old.
The new documentary "Summer of Soul" about the iconic Harlem Cultural Festival in the summer of 1969 opens in theaters and can be streamed on Hulu on Friday.
Host Robin Young speaks with PBS special correspondent Charlayne Hunter-Gault who appears in the documentary.
More From The Interview
"Summer of Soul" also reminds audiences of Hunter-Gault's role in a historic moment. She and Hamilton Holmes integrated the University of Georgia in 1961, facing hostile crowds entering the college and isolation during their time there.

But in the documentary, she also shares another landmark moment: how, at the end of the 1960s as a young reporter, she changed the culture at The New York Times.
Young asks Hunter-Gault to tell the story:
"Negro had been used for a very long time, that was a word that everybody thought was fine. But as time went on, I think a younger generation felt that it carried too much [of] an almost Uncle Tom kind of attitude. And so there was this move to change it to Black. And you know, I had this contretemps with The New York Times because I was writing about quote-unquote Negroes in those days and then the movement promoted the use of the term Black. And so I was coming from a meeting in Chicago of Black women, and I used Black everywhere I referred to Black people…
"In those days you had to call your story on the phone and it went to 11 different editors. So I phoned in my story and then I took a flight from Chicago back to New York. By the time I got back, the paper was out. So I grabbed it, wanting to see my [byline] — I love seeing my byline, I have to say — and I grabbed the story and everywhere, almost every other place I had used Black, a white editor, 'cause all of the editors were white, had changed it to Negro.
"I sat in the airport and dictated [what] turned out to be an 11-page memo about the presumptuousness of a white editor who would change the words that I use to refer to Black people. And I called it in just as I had called in my story, and it went automatically, like all the stories did, to 11 editors.
"When I got back to the paper, the editor who had sent me to Chicago, who was a wonderful, great guy, Gene Roberts, was so upset. He said, 'I understand your point but why didn't you come to me?' I said 'Because Gene, it's not about you. … I want systemic change in this newspaper.' And so he just sort of harrumphed and walked off.
"Shortly after that, Abe Rosenthal, who was the executive editor came by my desk … and he said 'Well I've read your memo. … And you're right. We're making a change today.' And that was the end of that. It wasn't that I was happy. It was that I was gratified."
---
Emiko Tamagawa produced and edited this interview for broadcast with Todd Mundt. Tamagawa also adapted it for the web.
This segment aired on June 30, 2021.