Remembering 9/11, 20 Years Later
Play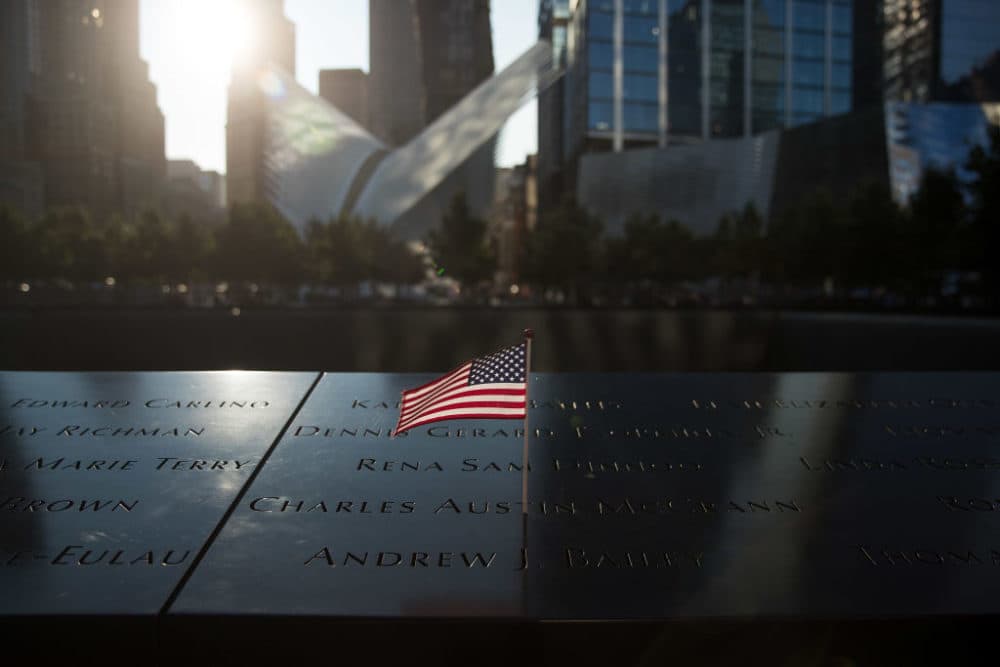 This article is more than 1 year old.
Here & Now became a national show on Sept. 10, 2001.
The next day, host Robin Young and crew scrambled with other journalists to find a way to describe the indescribable.
To commemorate the 20th anniversary of the 9/11 attacks, Young compiled the sounds of the morning: an eyewitness on the phone in New York describing the first World Trade tower falling, the gasps in the studio, live on the air,  as the second tower falls.
We also hear the story of one family, Jill and James Gartenberg. James Gartenberg was trapped in the towers and called into a local TV station to report on what was happening until he no longer could. We visited Jill Gartenberg in Manhattan a few months later and learned how a 9/11 widow coped after the unthinkable.
This segment aired on September 9, 2021.