Miss O'Leary's cow might be innocent after all: 150th anniversary of the Great Chicago Fire
09:36
Play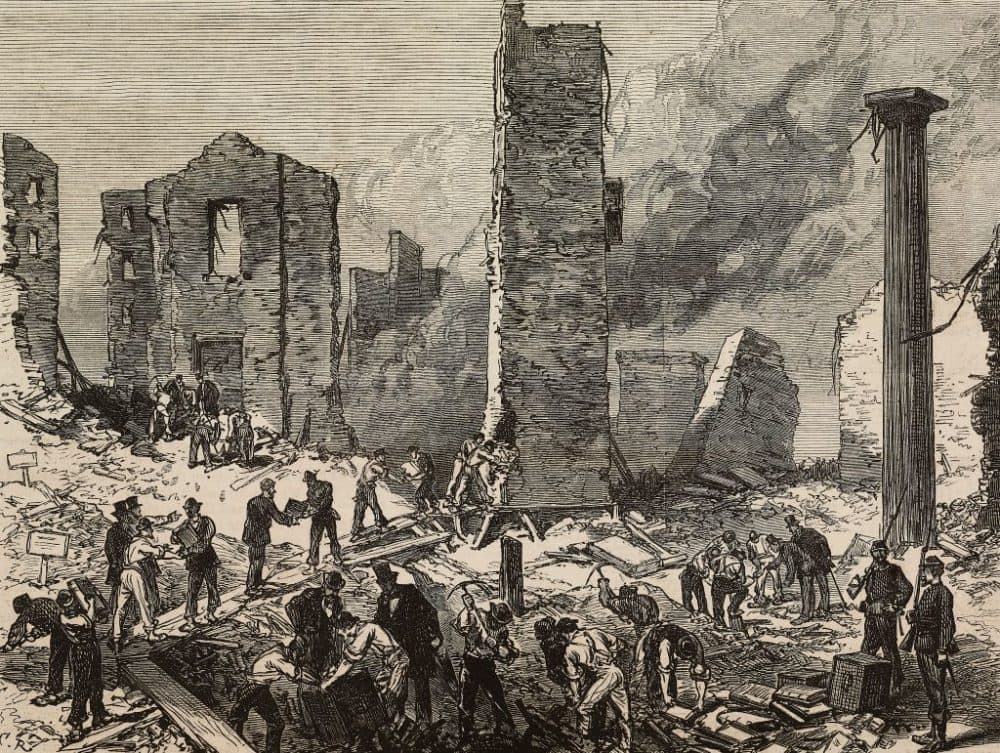 As the tale goes, Miss O'Leary's cow kicked over a lantern and started the Great Chicago Fire in 1871, burning about 3 square miles of the city, destroying 17,500 buildings and killing around 300 people.
What can firsthand accounts teach us about the fire?
Host Scott Tong speaks with Robert Loerzel, a Chicago-based freelance journalist, about his reporting.
This segment aired on October 8, 2021.