Big oil holds 'fate of the planet in their hands': A look at the industry's disinformation campaign
Play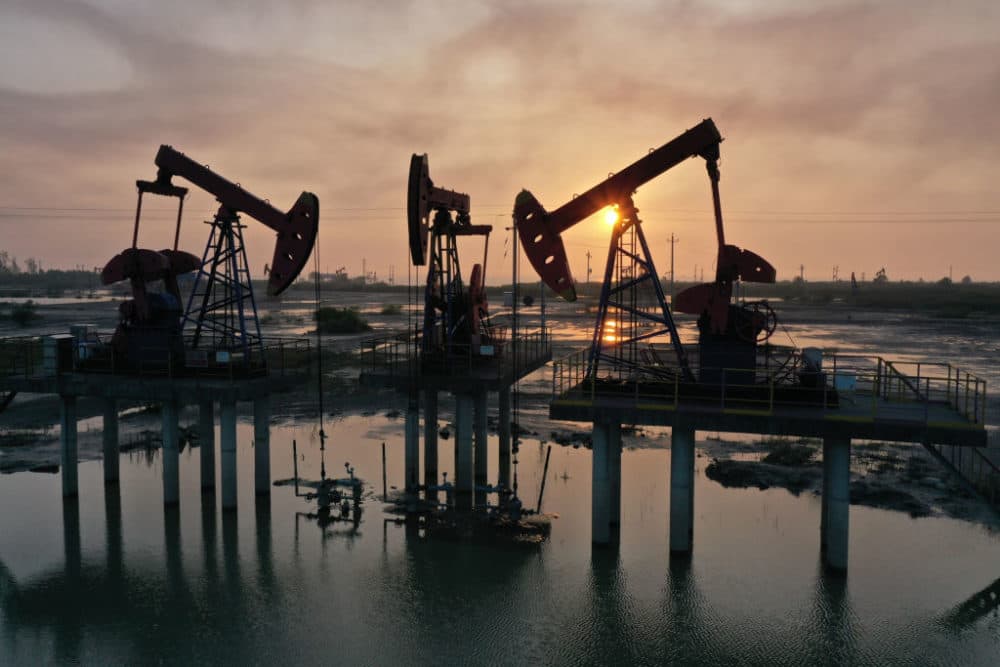 This article is more than 1 year old.
For years, companies like ExxonMobil and Shell have fudged scientific and economic data to protect business interests. Now, Congress is hosting a hearing with big oil CEOs for the first time about whether they mislead the public about climate change to delay action.
Here & Now's Tonya Mosley learns more about the industry's disinformation campaign with Ben Franta, a historian of climate science and PhD candidate at Stanford University.
This story is part of Covering Climate Now, a project aimed at strengthening the media's focus on the climate crisis. WBUR is one of 400+ news organizations that have committed to a week of heightened coverage around the COP26 climate summit in Glasgow. Check out all our coverage here.
This segment aired on October 28, 2021.