Can organs from former COVID-19 patients be safely donated for transplant?
Play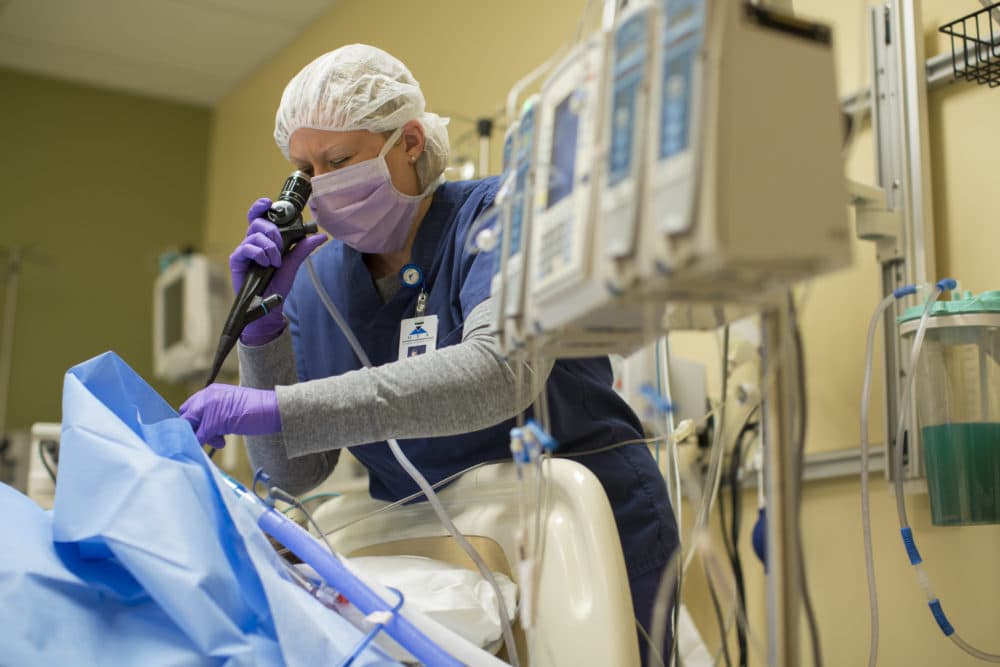 This article is more than 1 year old.
Can we safely transplant organs from former COVID-19 patients who recovered from the infection prior to donation? Some worry that despite the negative test, there could be undetectable traces of the virus left in their bodies.
Several months ago, Here & Now spoke to Nick Guthe, whose wife Heidi Ferrer died during a debilitating battle with long haul COVID-19. She had signed up to be an organ donor years earlier but after her death, Guthe didn't want her organs donated, fearing that they weren't safe for others.
Transplant experts agree the issue is complicated but say it can be decided on a case-by-case basis.
Here & Now's Robin Young checks in with Dr. David Klassen, chief medical officer at the United Network for Organ Sharing.
A statement from Nick Guthe:
"While I fully support organ donation and think we should create incentives for people to become donors, we also need to recognize long COVID is not a regular case of COVID that someone may recover from in a few weeks. It behaves more like infectious diseases like Lyme disease, hepatitis C, West Nile virus and Ebola. All of those diseases are screened for when identifying viable donors and right now we know so little about how it affects all the organs in the body. It seems extremely irresponsible to be implanting them into people who are already immunosuppressed by the drugs needed to prepare them for a donation. I know my wife and she would never have wanted her organs put into another person after the 13 months of excruciating physical suffering she endured."
This segment aired on November 22, 2021.